Die Hafenstadt Portofino ist wohl eines der bekanntesten an der italienischen Küste.
---
The port city of Portofino is probably one of the most famous on the Italian coast.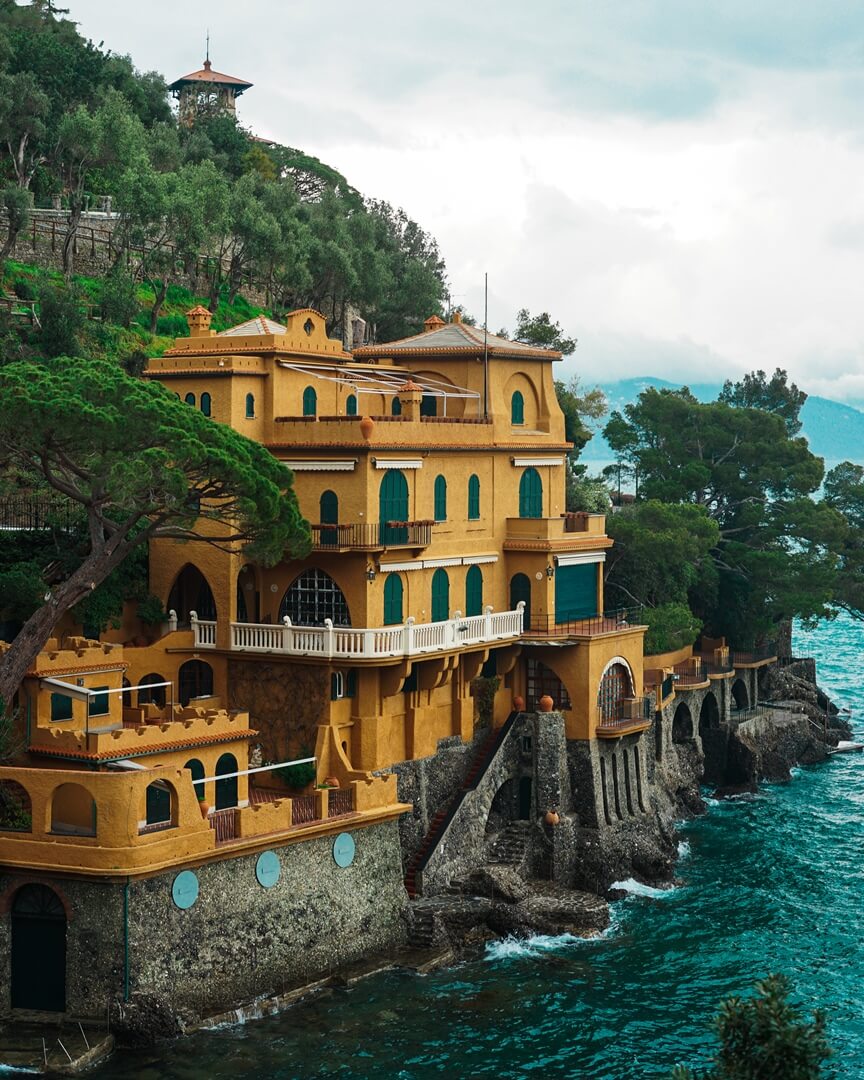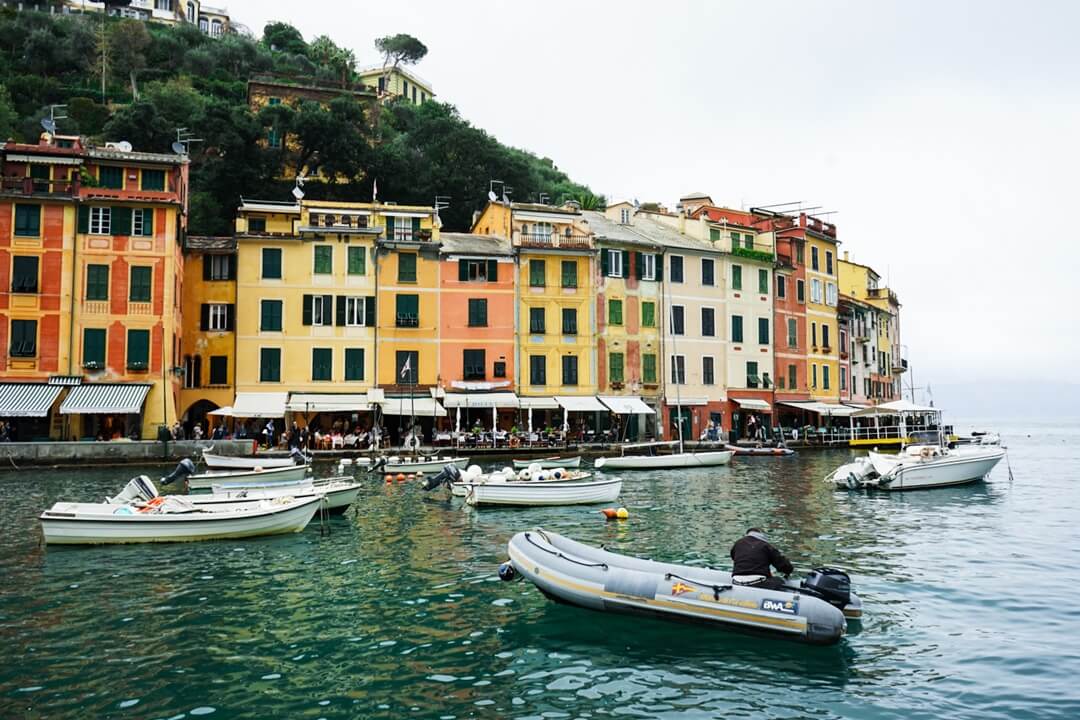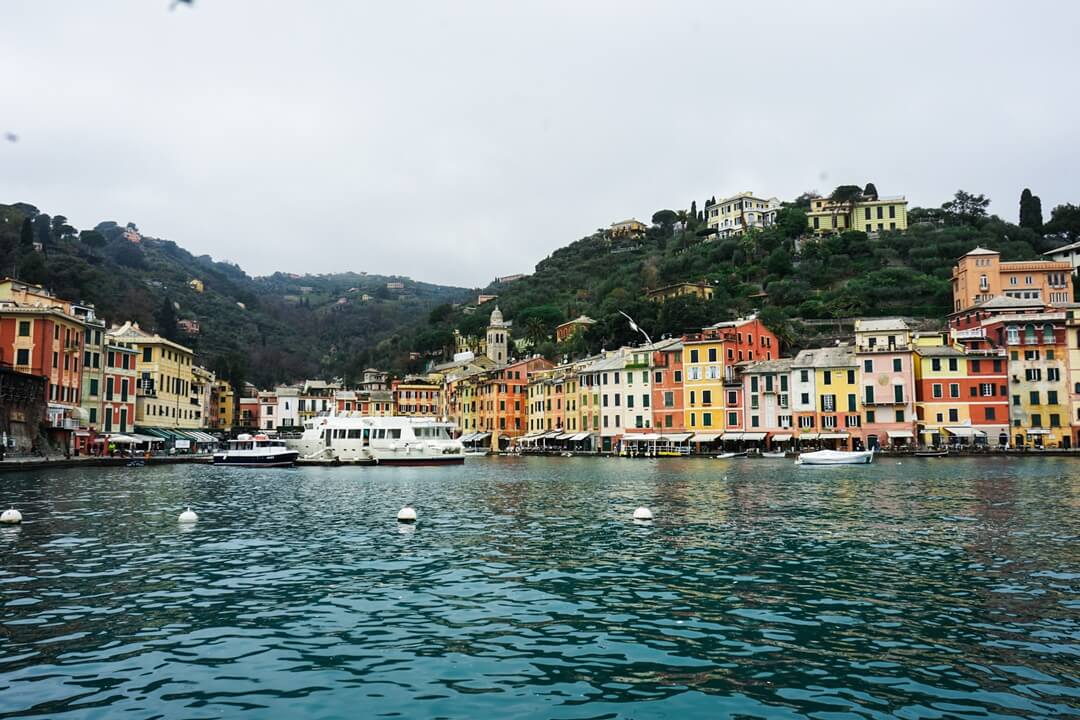 Sie liegt ca. 35 km östlich von Genua und ist für viele Touristen ein sehr beliebtes Ziel. Die Halbinsel mit zwei Quadratkilometer ist wohl die kleinste Stadt ich je besucht habe. Interessant zu wissen ist auch, dass Mallorca eine Partnerstadt ist. Der Ausblick auf das ligurische Meer ist von der Chiesa di San Giorgio einfach nur traumhaft.
---
It is located about 35 km east of Genoa and is a very popular destination for many tourists. The peninsula with two square kilometers is probably the smallest city I have ever visited. It is also interesting to know that Mallorca is a partner city. The view of the Ligurian Sea is gorgeous from the Chiesa di San Giorgio.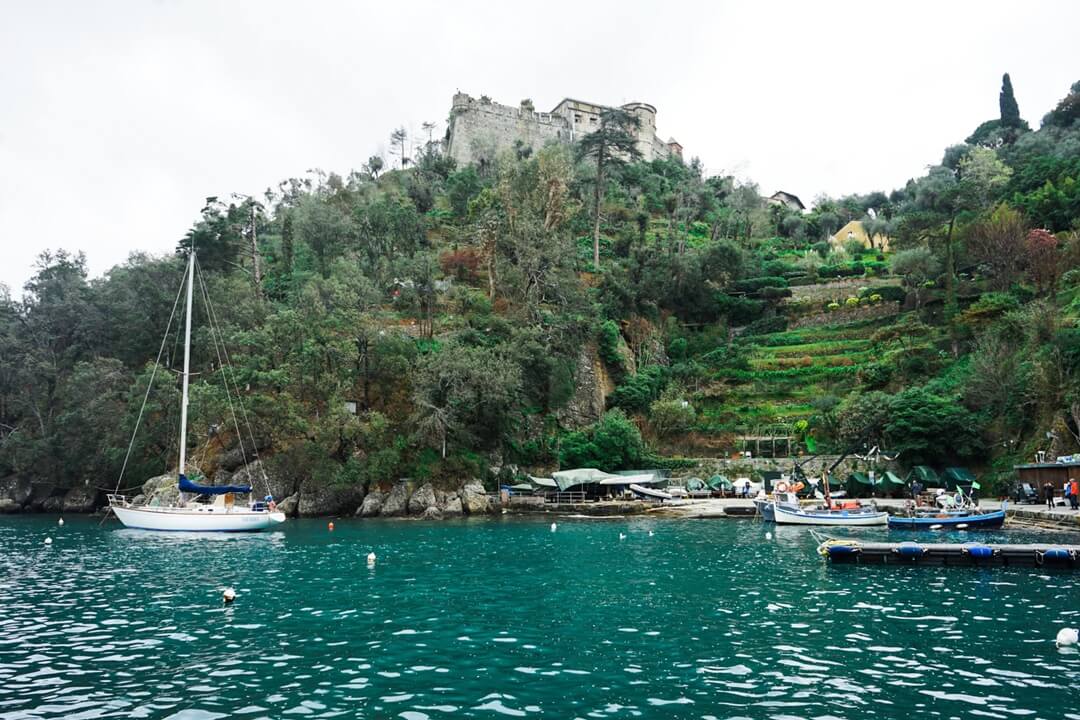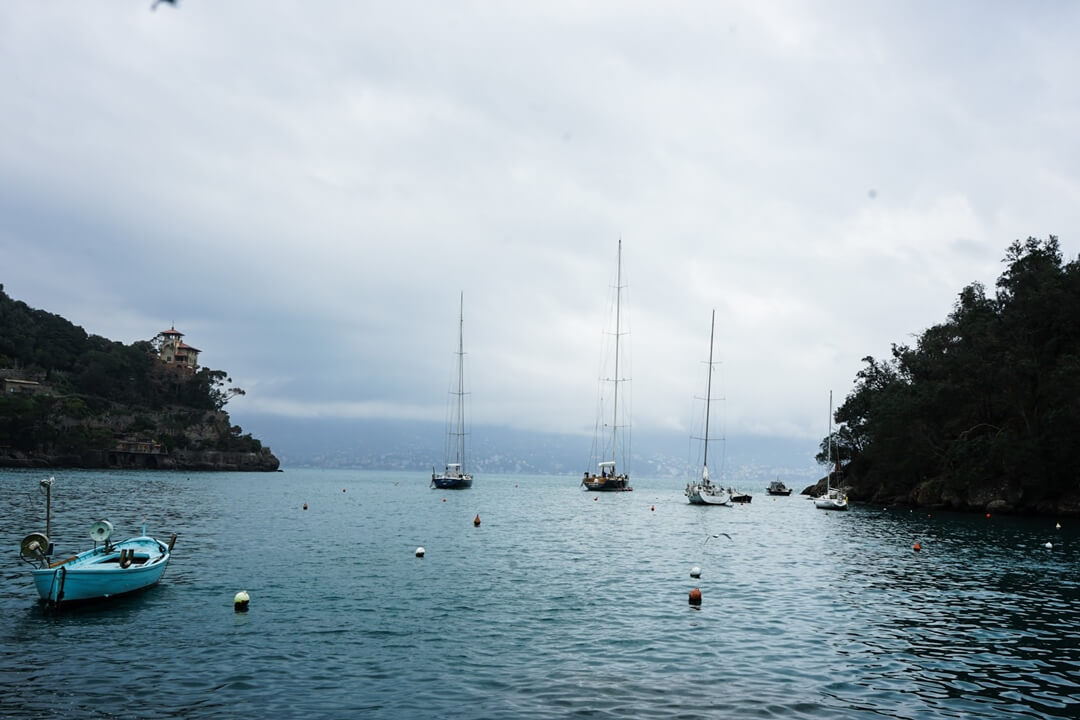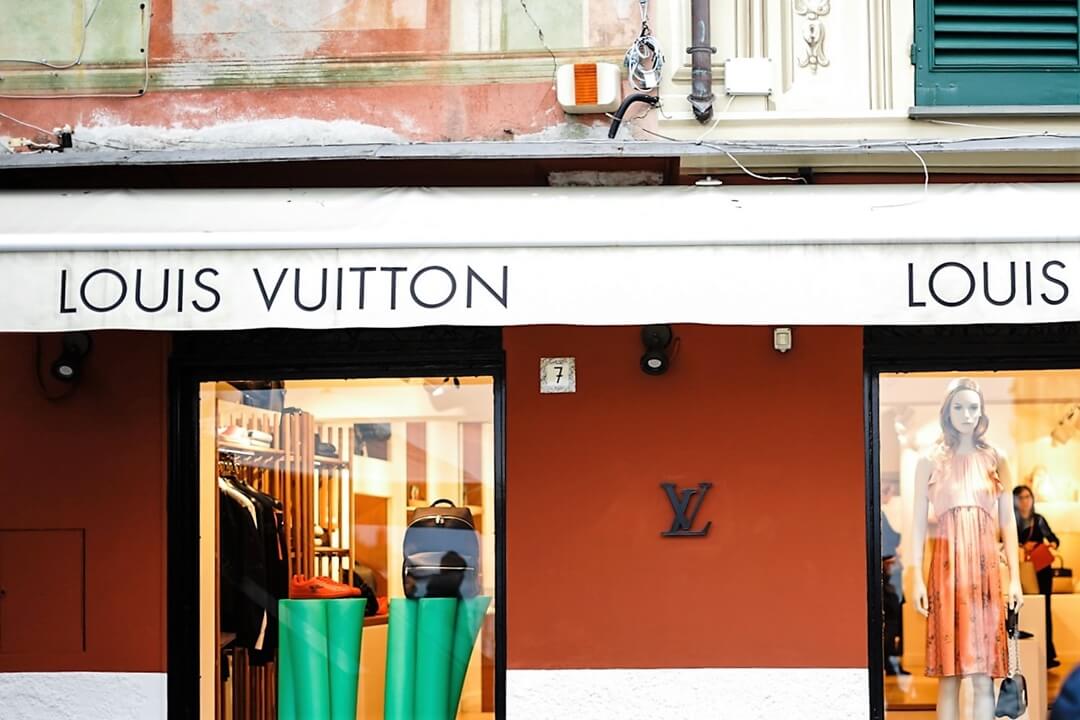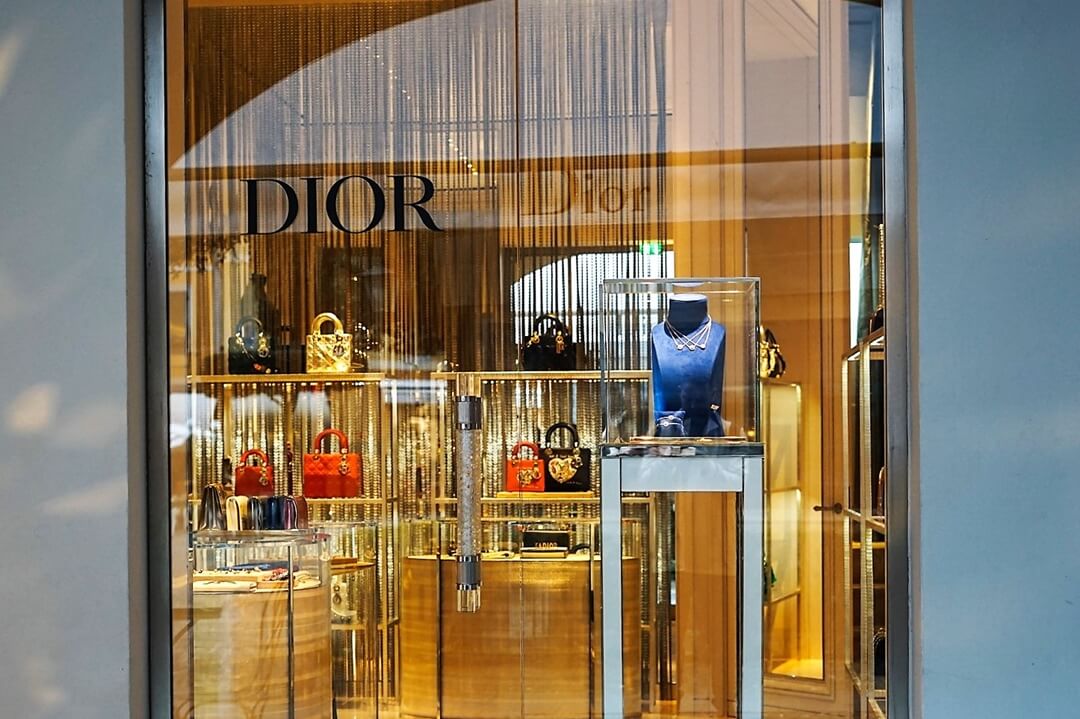 Wie wäre es mit einem leckeren Fisch in einem schönen Restaurant direkt am Hafen? Da ist man in Portofino genau richtig. Die Lokale sind aneinandergereiht, an denen Tische neben dem Meerwasser zu finden sind. Ich liebe es, in einem Restaurant direkt an der Küste zu essen. Das Meeresrauschen und die Möwen sorgen zusätzlich für ein schönes Ambiente.
Wer vor oder nach dem Essen in die Stimmung kommt zu shoppen, kann sich in Luxusboutiquen wie Louis Vuitton oder Dior noch das ein oder andere Bekleidungsstück kaufen.
---
How about a delicious fish in a nice restaurant right on the harbour? You are in the right place in Portofino. You can find tables next to the sea water. I love to eat in a restaurant right on the coast. The sound of the sea and the gulls also gives a nice ambiance.
If you are in the mood to shop before or after dinner, you can visit luxury boutiques like Louis Vuitton or Dior.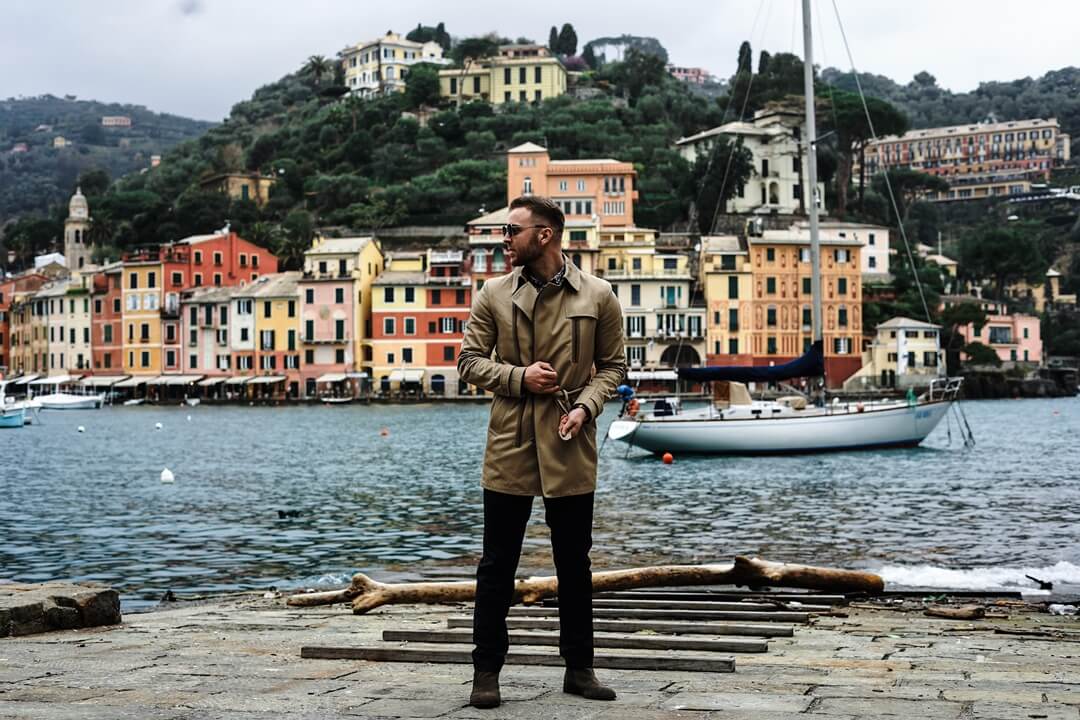 IKKS
Ich jedenfalls hatte mich schon bestens versorgt und habe einer meiner Lieblingsteile dieses Frühjahrs/Sommers von IKKS in Portofino an. Die Marke stammt aus Frankreich und wird als "x" ausgesprochen.
Mein marineblauer Anzug ist aus der neuen Urban Lab Kollektion, welche eine raffinierte Kombination von Business und Lifestyle ist, sorgt für einen jungen und kosmopolitischen Look. Die komfortabel tragbare und nicht knitternde Baumwolle ist somit auch optimal für das Reisen. Sommerlicher wird das Outfit mit einem Blumenhemd.
---
I've been very well cared for my Portofino trip and get my favorite clothes for this spring/summer by IKKS. The brand comes from France and is pronounced "x".
My navy blue suit is from the new Urban Lab collection, which is a refined combination of business and lifestyle, also provides a young and cosmopolitan look. The comfortable, portable and non-knitterndeed cotton is also ideal for travelling. With a flower shirt you are ready for summer.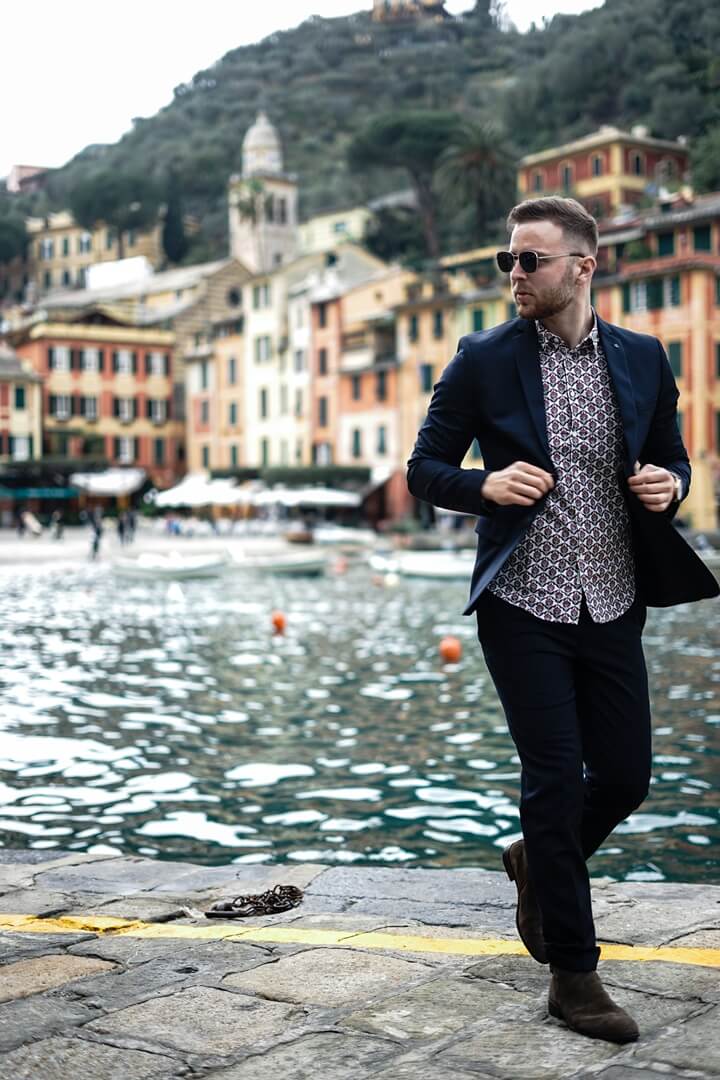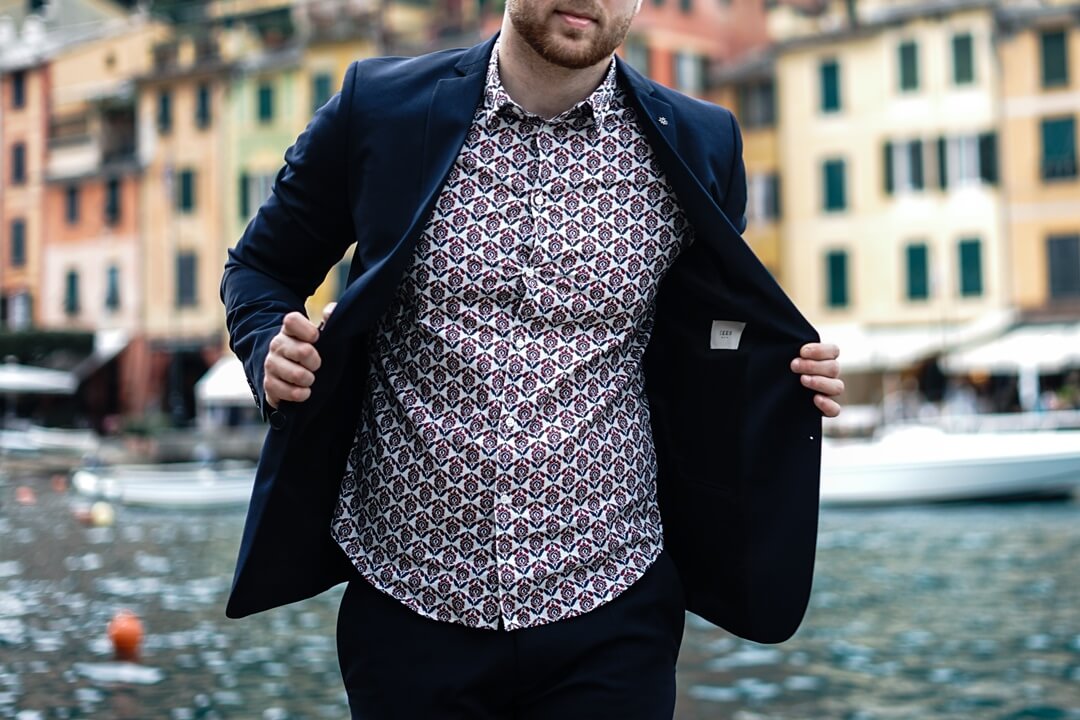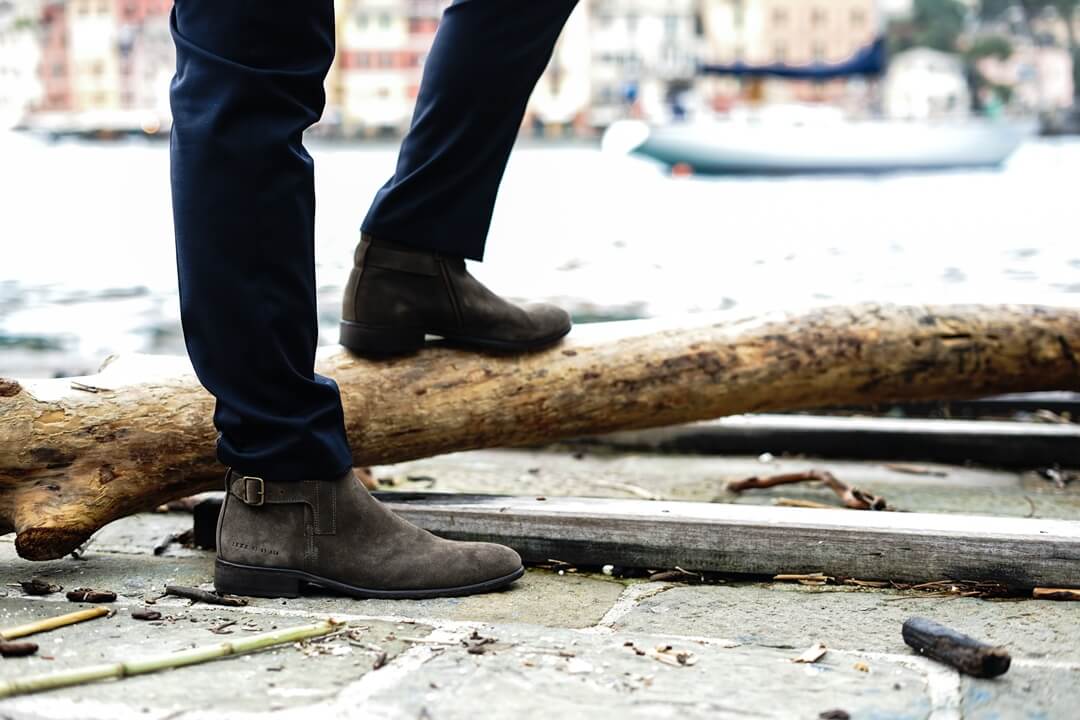 Must-Have?
Wie schon bekannt ist, liebe ich Trenchcoats. So habe ich mir einen beigen von IKKS dieses Jahr zugelegt, da meiner Meinung nach diese Farbe ein Must-Have für die Jackengarderobe ist. Was mir besonders gut an dem Trench gefällt sind die Liebe zu den Details. Der Gurt ist nicht zu lang und der Mantel sitzt perfekt.
---
As you know, I love trench coats. So I got a beige of IKKS this year, because in my opinion this color is a must-have for the garderobe. What I like most about the trench is the love of the details. The belt is also not too long and the coat fits perfectly.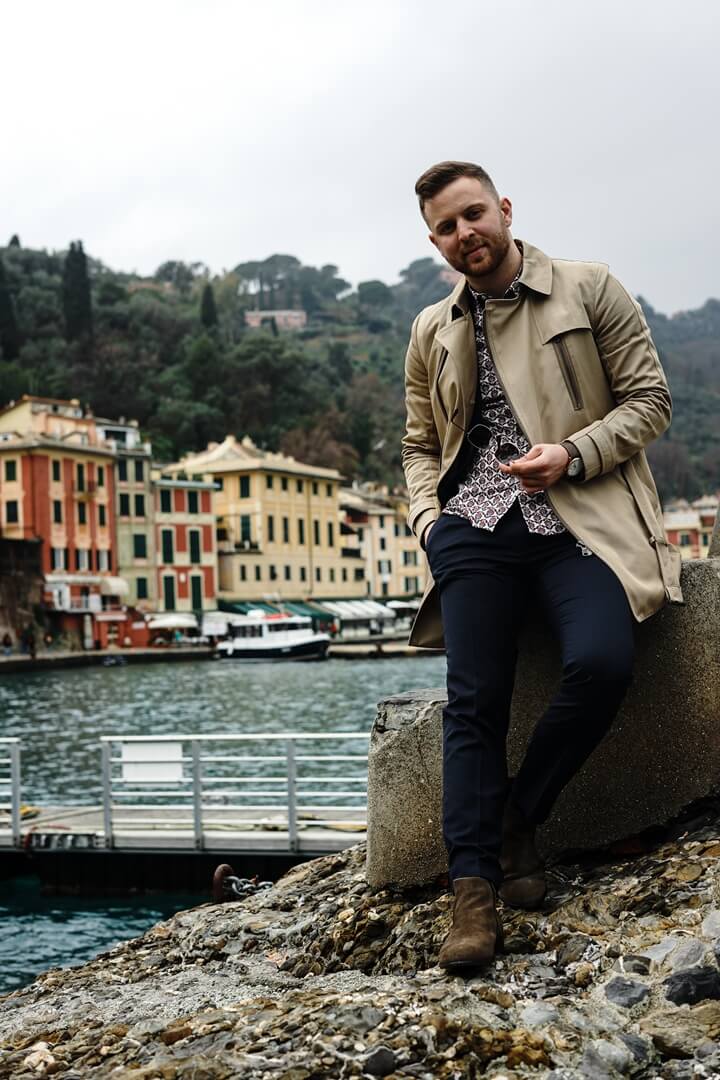 Passend zu meinem Outfit habe ich Boots in einem dunklen Beige kombiniert, wodurch das Outfit nicht zu sportlich wird. Das Wildleder ist sehr hochwertig verarbeitet und die Boots sind sehr bequem. Die Farbe ist definitiv nicht jedermanns Sache, dennoch eine sehr schöne Alternative zu gängigen Farben. Diese Boots lassen sich auch sehr easy mit einer schwarzen Jeans & Lederjacke zu einem Biker-Outfit kombinieren.
---
Due to my outfit I have combined boots in a dark beige, which makes the outfit not too athletic. The suede is very high quality processed and the boots are very comfortable. The color is definitely something different and not everyone's thing, but a very nice alternative to popular colors. These boots are also very easy to combine with a black jeans and leather jacket to a biker outfit.
Den Shop von IKKS findest Du hier: www.ikks.com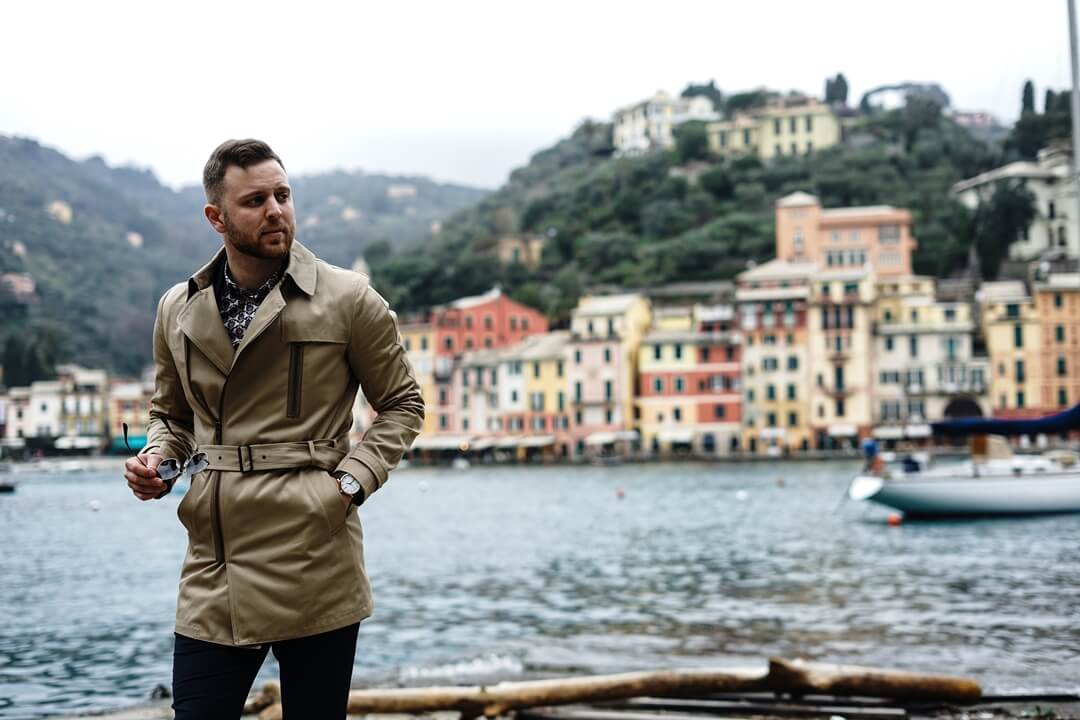 MVMT
Meine Uhr und Sonnenbrille habe ich von MVMT. Das Armband harmoniert sehr gut mit den Boots. Auch sticht im Gesamtlook mit dem Trenchcoat die Sonnenbrille raus.
Für deine MVMT-Bestellung bekommst Du einen Rabatt mit dem Gutscheincode emvoyoe15
---
Ive got my watch and sunglasses from MVMT. The strap harmonizes very good with the boots. The sunglasses also catches eyes in the overall look with the trench coat.
For your MVMT order you get a discount with the coupon code emvoyoe15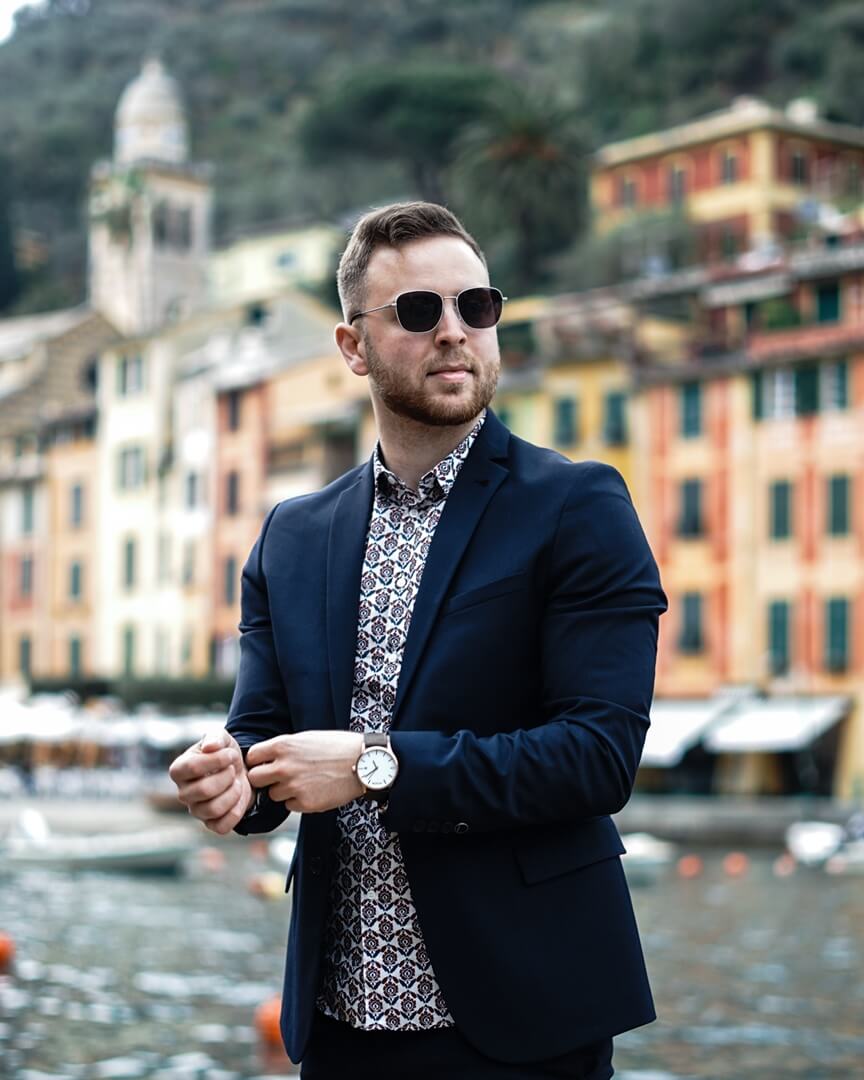 ---
Dieser Blogpost ist durch eine Zusammenarbeit mit IKKS entstanden.