Mein Fahrbericht und Impressionen von meiner Reise nach Florenz von München mit dem MINI Cooper SD Countryman. Mehr dazu im Post.
---
My driving report and impressions of my trip to Florence from Munich with the MINI Cooper SD Countryman. Click for more.
[Anzeige/Ad]

MINI Cooper SD Countryman
Die Modemesse Pitti Uomo fand im Juni in Florenz statt. Nach Florenz bin ich mit dem neuen MINI Cooper SD Countryman gefahren. Die Fahrt mit dem zwei Liter Dieselmotor mit einer Leistung von 190 PS, war echt sehr angenehm. Der Cooper S ist die Sportversion der MINIs und das "D" neben dem "S" steht für Diesel. Sehr positiv überrascht war ich vor allem von dem großen Platz. Der Countryman ist sozusagen der SUV unter den MINIs mit einem Kofferraumvolumen bis zu 1.390 Litern. Du musst dir vorstellen, ich habe einen riesen Koffer, Kamera Equipment und noch zwei Rucksäcke dabei gehabt, welches im Countryman einfach zu verstauen war.
---
The Fashion Fair Pitti Uomo took place in Florence in June. I drove to Florence with the new MINI Cooper SD Countryman. The ride with the two liter diesel engine with 190 horsepower was really very pleasant. The Cooper S is the sport version of the MINIs and the "D " next to the "S " is for diesel. I've been surprised very positively how much space it has. The Countryman is the SUV of the MINIs with a trunk volume up to 1,390 liters. You have to imagine, I had a huge suitcase, camera equipment and two more backpacks, which gets easily in the Countryman. 



Exterieur
Die Farbe des MINIs war Light White mit einem sportlichen Exterieur Paket. Das sieht man z.B. am Kühlergrill im Rennsportdesign, der Hutze an der Motorhaube, dem charakteristischen roten "S" an den Lufteinlässen oder den schwarzen Motorhaubenstreifen. Am Heck sorgen zwei statt einem Auspuff für einen sportlicheren Touch. Welche Felgenfarbe passt am besten zu einem weißen Auto? Richtig: schwarz! Die 18″ Leichtmetallräder Black Pin Spoke Felgen mit einer 225/50 Bereifung von Pirelli verleihen dem Countryman ein gewisses etwas und vor allem Sicherheit auf den Straßen!
---
The color of the MINI was Light White with a sporty exterior package. This can be seen, for example, on the radiator grille in racing design, the scoop on the bonnet, the characteristic red "s" on the air intakes or the black The color of the mini was light white with a sporty exterior package. This can be seen, for example, on the radiator grille in racing design, the scoop on the bonnet, the characteristic red "s " on the air intakes or the black stripes on the bonnet. At the rear, two instead of one exhaust provide a more sporty touch. Which rim color suits best to a white car? Right: Black! The 18 "Light alloy wheels Black Pin Spoke rims with a 225/50 tyre from Pirelli give the Countryman a certain touch and above all safety on the roads!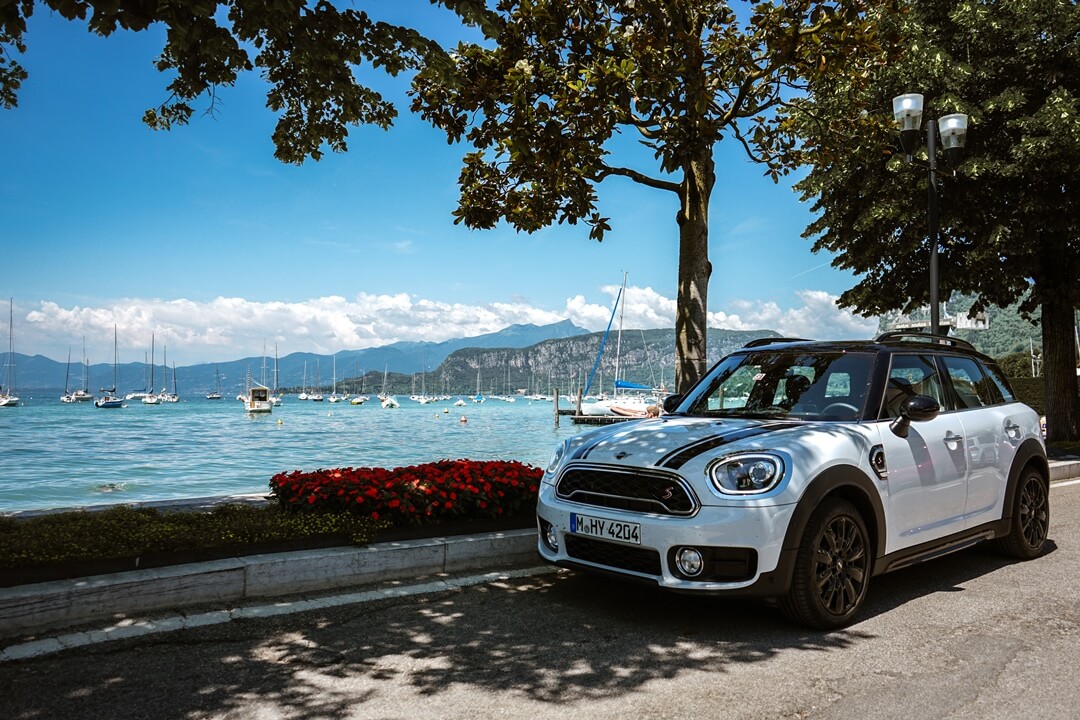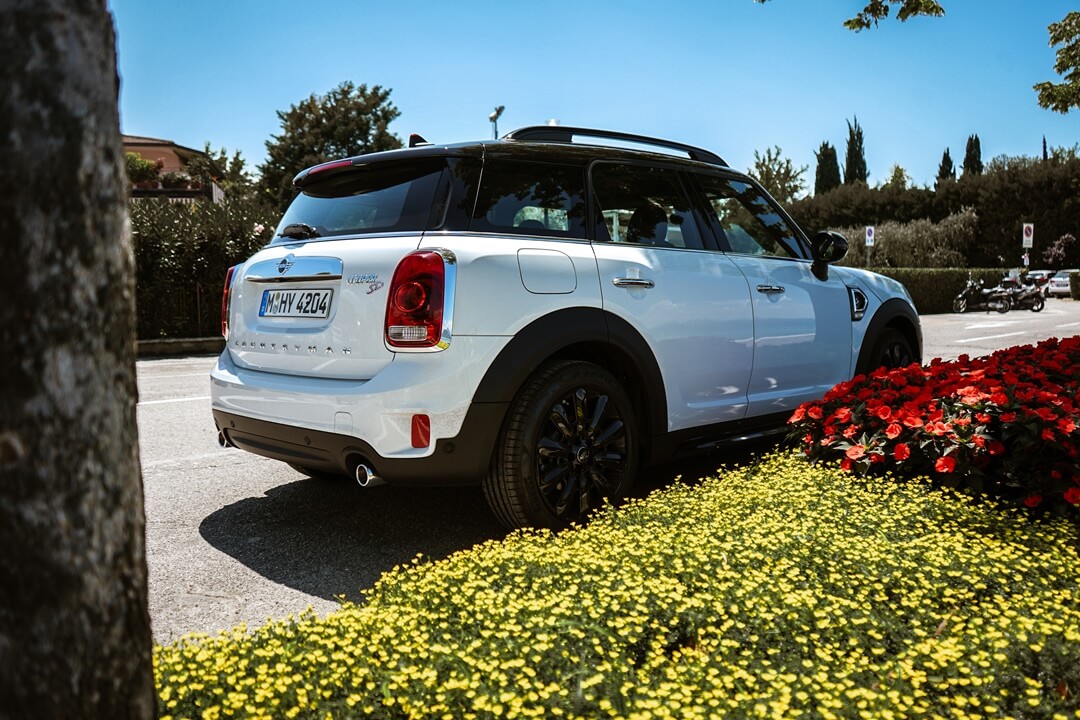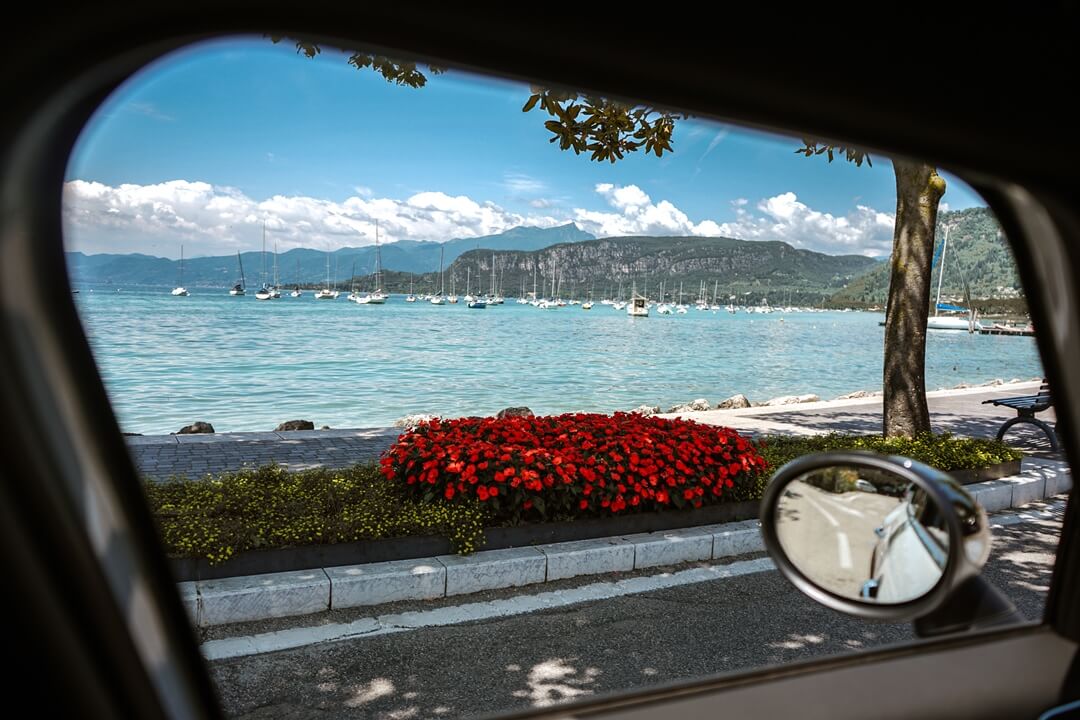 Navigation & co
Losgefahren bin ich aus München Richtung Florenz. Fahrtdauer laut dem Navigationssystem, welches auf einem 8,8 zoll Touchscreen ist, ca. sieben Stunden. Huch…. hört sich echt lange an. Aber dank dem Fahrassistenzsystem MINI Driving Assistant Paket, konnte ich längere Strecken problemlos fahren. Das Paket ist sozusagen ein erweitertes Tempomat-System, wodurch dein MINI die Geschwindigkeit des vorausfahrenden Fahrzeugs erkennt und deine Geschwindigkeit einen sicheren Mindestabstand anpasst.
---
I drove off from Munich direction to Florence. Travel time according the navigation system seven hours, which is on a 8.8 inch touchscreen. Sounds really long. But thanks to the driving assistance system MINI Driving Assistant Package, I was able to drive longer distances without problems. The package is an advanced cruise control system, your mini will recognize the speed of the vehicle ahead and adjust your speed to a safe minimum distance.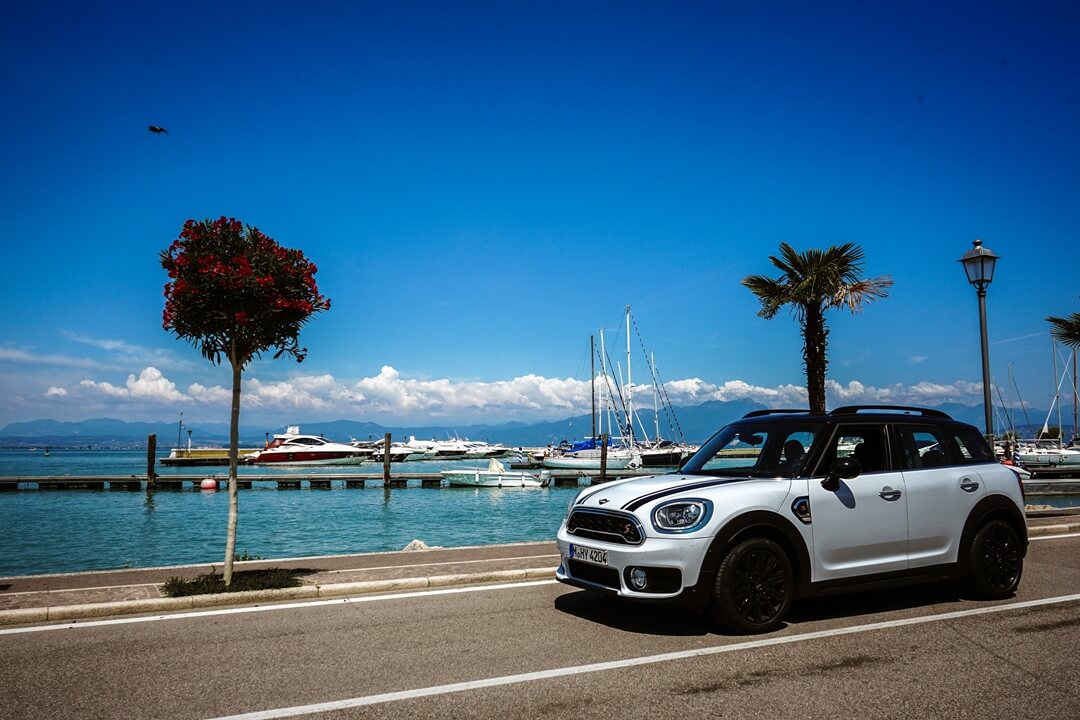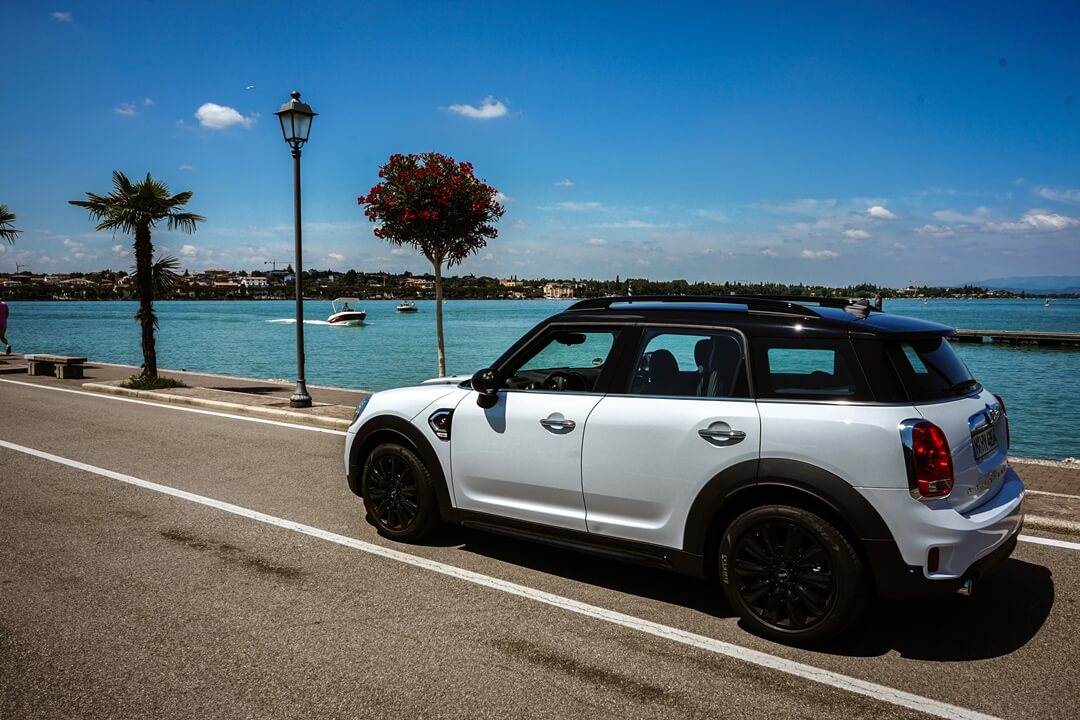 MINI Connected
Aber hey mal ganz ehrlich, um lange Fahrten angenehmer zu machen braucht man einfach die passende Musik. MINI Connected sei dank konnte ich mein Smartphone per Bluetooth mit dem Fahrzeug verbinden und meine Lieblingslieder anhören. Falls mich jemand anrufen sollte während der Fahrt, ganz einfach über die Freisprecheinrichtung telefonieren. Damit der Akku nicht leer wird, hast du die Möglichkeit dein Smartphone kabellos (Voraussetzung dein Handy bietet das an) oder an zwei USB Schnittstellen aufzuladen. MINI Connected bietet zusätzlich noch eine Echtzeit-Verkehrsinformation, automatische Online-Karten-Updates, ConnectedDrive Services und Apple CarPlay an.
---
But hey, honestly, to make long trips more pleasant you just need the right music. Thanks to MINI Connected I've been able to connect my smartphone via Bluetooth and listen to my favorite songs. If someone should call me during the ride, you can speak through the hands-free equipment . So that the battery does not become empty, you have the possibility to charge your smartphone wirelessly (precondition your phone offers this) or at two USB interfaces. MINI connected also offers real-time traffic information, automatic online card updates, ConnectedDrive services, and Apple CarPlay.

Fazit
Sonst – Ambienten Beleuchtung im Innenraum, welches sich farblich an das ausgewählte Fahrprofil (Sport, Komfort, Eco Pro) anpasst und das MINI Logo auf dem Boden von den Seitenspiegeln, machen das Fahrzeug einfach sexy. Es macht einfach Spaß mit dem Fahrzeug in die Kurven zu lenken und sich dabei sicher zu fühlen. Es heißt nicht umsonst – mit einem MINI fährt man wie im Go-Kart.
Ich jedenfalls bin wirklich sehr positiv geprägt vom MINI Cooper SD Countryman
---
Otherwise: Ambient lighting in the interior, which adjusts to the selected driving profile (sport, comfort, eco Pro) and mirrors with a reflecting MINI logo on the floor, makes the vehicle sexy. It's fun to steer the vehicle into the curves and feel safe. With a MINI you drive like a Go-Kart.
I am in any case really very positively shaped by the Mini Cooper SD Countryman.