Am ersten Mai Wochenende ging es für mich mit Puma Motorsport zum DTM Auftakt am Hockenheimring mit Impressionen zur BMW VIP-Lounge und vom Rennwochenende.
---
The first weekend of May I've been with Puma Motorsport at the DTM season upbeat at the Hockenheimring, also with impressions of the BMW VIP Lounge and the race weekend.

[Anzeige/Ad]
Puma Motorsports x BMW Motorsports
Der Start der DTM ist immer mit sehr viel Spannung verbunden, welcher Hersteller hat das beste Auto? Wer gewinnt das Auftaktrennen? Für mich, als Motorsport Fan, war dies auch ein sehr großes Ereignis mit Puma Motorsports beim Auftakt der DTM dabei sein zu können. Puma stattet das BMW Motorsports Team aus, seien es Shirts, Hemden, Pullover, Hosen oder Schuhe. Die Fahrer werden außerdem mit Performance Racewear wie z.B. Racesuits, Handschuhen, Schuhen und Unterwäsche ausgestattet.
Meine Outfits habe ich dem Renn-Thema angepasst und tolle T-Shirts von Puma Motorsports x BMW Motorsport in Kombination unter anderem mit Puma Sneakers und Caps getragen. Die Shirts und weitere tolle Puma x BMW Motorsports Bekleidungsstücke habe ich für dich unten zum online nachshoppen hinzugefügt:
---
The start of the DTM is always connected with a lot of tension, which manufacturer has the best car? Who will win the opening races? For me, as a motorsport fan, this was also a very big event with Puma Motorsports at the start of the DTM. Puma equips the BMW Motorsports Team, be it with shirts, sweaters, pants or shoes. They also supply the drivers with performance racewear including racesuits, gloves, shoes & underwear.
I've worn outfits to the racing theme and worn great T-shirts from Puma Motorsports x BMW Motorsport in combination with Puma sneakers and caps. I've added the shirts and other great Puma x BMW Motorsports clothing for you online shopping online below:
---
---
Hockenheimring & BMW Hospitality
Angekommen am Hockenheimring haben wir als VIP Gäste einen Sonderparkplatz, welcher in unmittelbarer Nähe zur BMW Hospitality und Rennstrecke ist. Das Auto geparkt, Kameraequipment eingepackt und los zum Shuttle-Point. Unser Shuttle – ein neuer BMW M5 ist schon die erste Augenweide gewesen. Olala, alleine die Fahrt vom Parkplatz zur BMW Hospitality war ein wunderschöner Moment.
---
Arrived at the Hockenheimring as VIP guests we had a special parking lot, which is close to the BMW Hospitality and racetrack. The car parked, camera equipment packed and off to the shuttle point. Our shuttle – a new BMW M5 which has already been the first eye-catcher. Olala, the drive from the parking lot to the BMW Hospitality alone was a wonderful moment.
Das BMW Gold Paket, beinhaltet den Zugang zur Hospitality, zum Fahrerlager und einen Sitzplatz auf dem Oberrang in der Südtribüne für beste Sicht auf die Rennstrecke. Wer möchte kann das Rennen natürlich auch von der Hospitality aus verfolgen. In der Hospitality gibt es mehrmals sehr köstliche Verpflegung, wie z.B. Frühstück, Snacks, Mittag- oder Abendessen. Die Bar bedient durchgehend, von Warm- bis hin zur Soft- bzw. alkoholhaltigen Getränken.
---
The BMW Gold Package includes access to the hospitality, paddock and a seat at the top rank in the South Stand for best view of the racetrack. Of course, whoever wants to can follow the race from the hospitality. At the hospitality, there are several very enjoyable meals, such as Breakfast, snacks, lunch or dinner. The bar serves continuously, from warm to soft or alcoholic drinks.
Cars, Cars, Cars
In der Hospi (so nennen es die Insider) stand der neue M5, mit dem wir geshuttled wurden sind, um sich das Fahrzeug in Ruhe anzuschauen. Gegenüber der Hospi war der BMW Stand für alle Besucher des Hockenheimrings mit mehreren schönen Fahrzeugen, z.B. der M4, X6M oder auch dem am Hockenheimring neu präsentierten M2 Competition M Performance Parts.
---
In the Hospi (that's how the insiders call it) there was a new M5, same model with which we were shuttled. Accross from the Hospi there was the BMW stand for all visitors of Hockenheimring with several beautiful vehicles, like the M4, X6M or the newly  at the Hockenheimring presented M2 Competition M Performance Parts.
DTM
DTM steht für Deutsche Tourenwagen-Masters, welches der Nachfolger der Deutschen Tourenwagen-Meisterschaft ist. Masters wurde deshalb gewählt, da für eine Deutsche Meisterschaft zu viele Rennen im Ausland stattfinden, zuletzt am 26./27. August in Misano – Italien.
Die Fahrzeuge sind Prototypen. Es sind technisch und aerodynamisch sehr ähnlich konzipierte Fahrzeuge mit einem zentralen Fahrgestell aus kohlenstofffaserverstärktem Kunststoff (Carbon) und Gitterrohrstrukturen. Ein 4.0 Liter-V8-Motor (Sauger!!!) mit einer Leistung über 500 PS treibt die Hinterräder über einen einheitlichen Antriebsstrang an. Auch Bremsen und Elektronik stammen von jeweils einem Zulieferer. Audi ist mit dem RS 5, Mercedes-AMG mit dem C 63 Coupé und BMW mit dem M4 auf der Piste.
---
DTM stands for "Deutsche Tourenwagen-Master" – English: "German Touring Car Masters", which is the successor to the German Touring Car Championship. The Word Masters was chosen because there are too many races taking place in foreign countries for a German Championship, recently on 26/27. August in Misano – Italy.
The vehicles are prototypes. The cars have a very similar technical and aerodynamical design with a central chassis made of carbon-fiber-reinforced plastic (carbon) and grid structures. A 4.0-liter V8 engine (aspirated!!!) with a power over 500 hp accelerates the rear wheels with a single powertrain. Also the brakes and electronical components are from one supplier. Audi starts with the RS 5, Mercedes-AMG with the C 63 coupe and BMW with the M4.
---
Rennen
Ein großer Unterschied zur Formel 1 ist, dass es Samstag und Sonntag jeweils ein Qualifying und Rennen gibt. D.h. pro Wochenende finden zwei statt nur einem Rennen statt! Find ich persönlich geiler.
Gewinner beim DTM Auftakt am Hockenheimring:
Samstag: Gary Paffet – Mercedes-AMG
Sonntag: Timo Glock – BMW
Die nächsten Rennen sind:
08./09.09. Nürburgring – Deutschland
22./23.09. Spielberg – Österreich
Saison Finale Rennwochenende 13./14.10. erneut am Hockenheimring – Deutschland
---
Race
A big difference to Formula 1 is that there is a qualifying session and a race on Saturday and Sunday. So there are two races per weekend instead of just one! I personally likes this more.
Winner of the DTM season start at the Hockenheimring:
Saturday: Gary Paffet – Mercedes-AMG
Sunday: Timo Glock – BMW
The next races are:
08./09.09. Nürburgring – Germany

22./23.09. Spielberg – Austria

season final race weekend 13./14.10. again at the Hockenheimring – Germany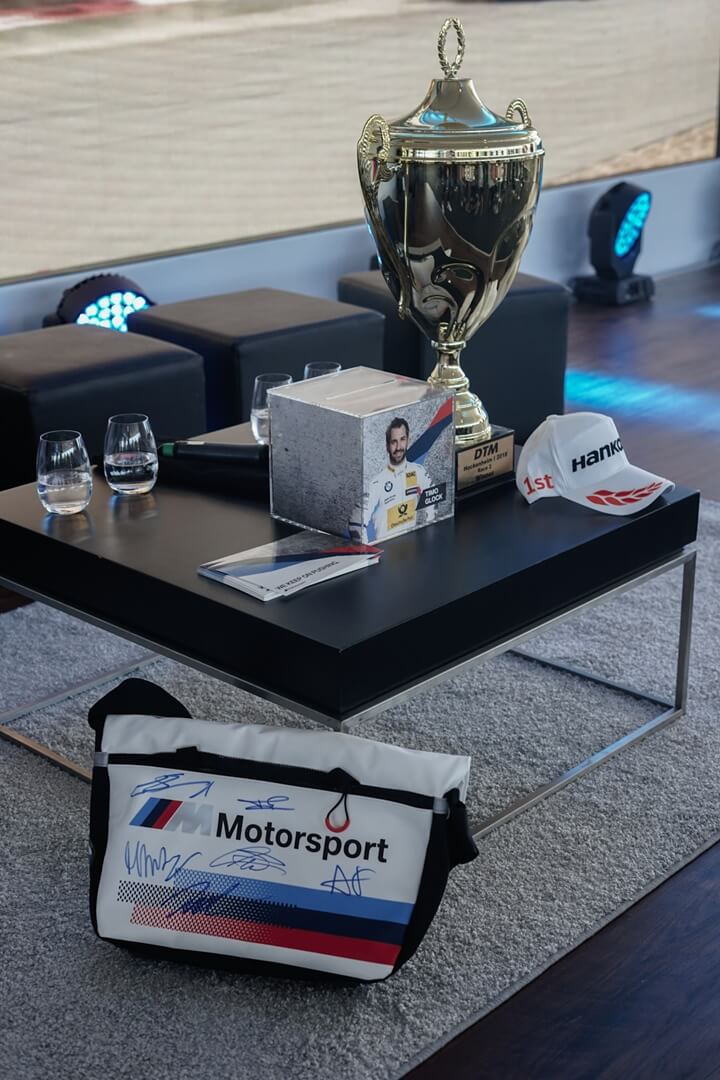 Zukunft der DTM
Wie die Zukunft der DTM ab nächster Saison aussieht? Leider hat Mercedes-AMG letztes Jahr bekannt gegeben, dass die Saison 2018 die letzte in der DTM ist und ab 2019 nicht mehr mit an der Startlinie stehen werden. Ich finde das natürlich sehr schade, da die DTM mittlerweile einfach Kult ist, wo sich die drei deutschen Premiumhersteller der Automobil Branche sich gegenseitig messen konnten. Auch aus ingenieurstechnischer Sicht werden die neu gewonnen Erkenntnisse, die in die Serienfahrzeugentwicklung fließen, immer geringer.
---
Future of the DTM
How about the future of the DTM looks like for the next season? Unfortunately, Mercedes-AMG announced last year that the 2018 season is the last one at the DTM and they will no longer be on the starting line on 2019. To be honest, I'm sad about this, as the DTM is now a cult, where the three German premium car manufacturers competed against each other. Even from an engineering point of view, the gained experience is probably no longer implemented so well in production vehicles.
Danke für deine Zeit & Bis Bald! Dein Emre | Thanks for your time & see you again! Your Emre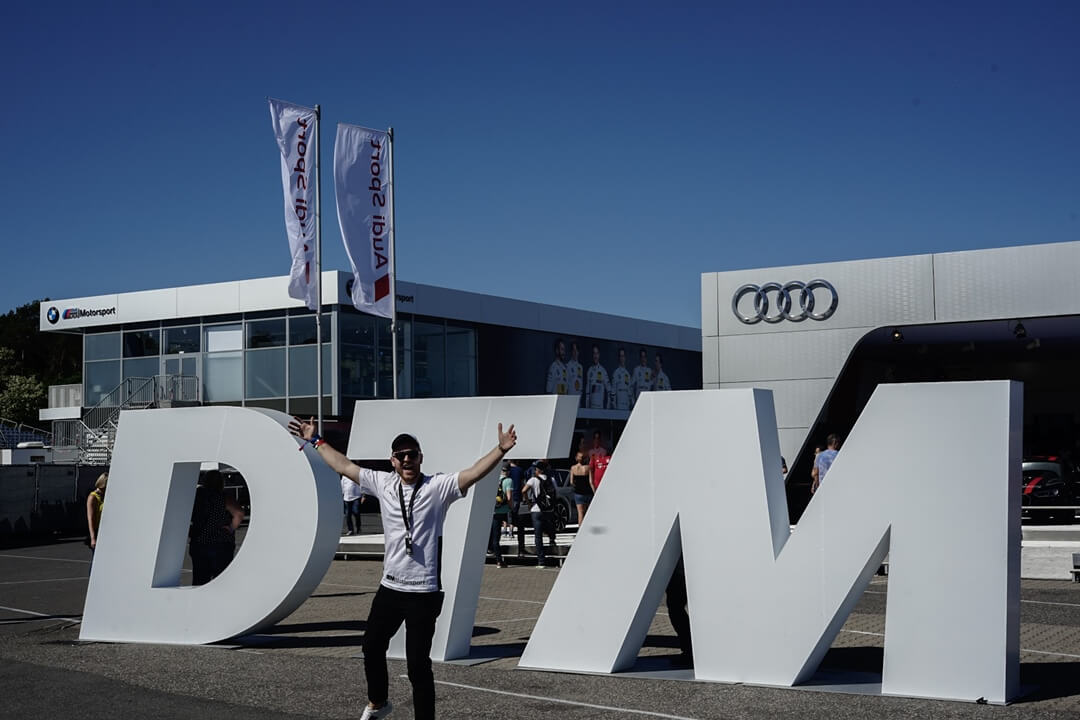 ---
Dieser Blogpost besteht aus meinen persönlichen Eindrücken aus dem DTM Auftaktswochenende, durch die Einladung von Puma. Die verlinkten Produkte sind mit einem Affiliate Link verlinkt.