Nach der Einladung von DMAX zum Blogger-Screening, durfte ich exklusiv vor dem Serienstart die ersten zwei Folgen sehen und Euch darüber berichten.
---
After the invitation from DMAX for the screening for bloggers , I had the chance to see the first two episodes and report about it before the start of the series.
Ab dem 14. Juni wird auf dem deutschen Fernsehsender DMAX die neue Serie Queen of the South (deutsch: Königin des Südens) anlaufen.
In der Serie geht es um die Person Teresa Mendoza, die sich in die Welt des Drogenhandels verwickelt und wir von Woche zu Woche ihren Aufstieg zur "Queen of the South" erleben werden. Die Serie ist, durch die zahlreichen Action-Szenen und durchaus interessanten Dialogen, auch für Männer empfehlenswert. Ich werde die Folgen definitiv verfolgen, da es genau meinem Geschmack á la Narcos oder Breaking Bad entspricht.
---
The new series Queen of the South will start on the German TV channel DMAX on 14th June.
It is about Teresa Mendoza, who is involved in the world of drugs and we will see her rise to "Queen of the South" week by week. The series is includes a lot of action scenes and interesting dialogues, which is also for men. I will definitely follow the episodes because I like this type of series like Narcos or Breaking Bad.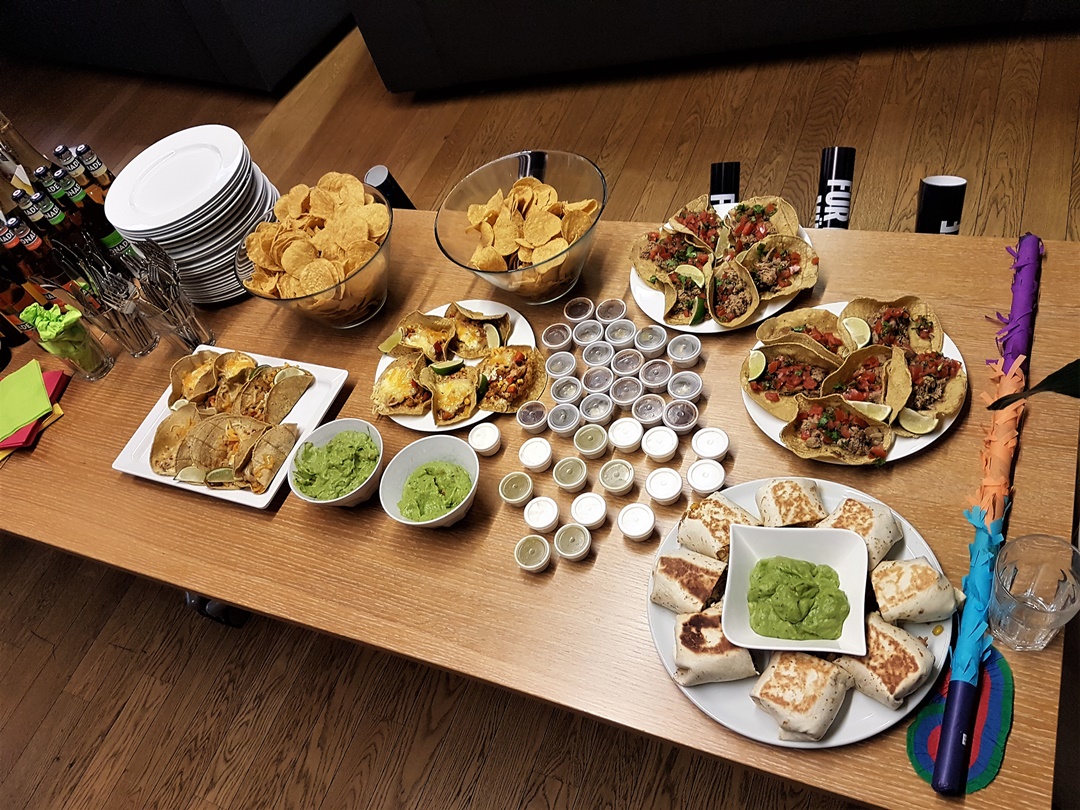 EVENT
Die ersten zwei Folgen konnten wir mit mexikanischen Snacks & Drinks genießen, wie zum Beispiel Burrito, Guacamole oder Tapas, passend zum Land in der sich das alles abspielt. So kommen immer wieder auch spanische Original-Dialoge in der Serie vor. Besonders interessant fand ich, wie DMAX dazu kam, diese Serie auszustrahlen und wir darüber aufgeklärt wurden sind. Meiner Meinung nach definitiv eine richtige Wahl, da in den USA die 2. Staffel schon ausgestrahlt wird.
Mit dabei war unter anderem auch Laura @lauralamode, Sohi, Bru, Selin, Ferkan und noch weitere. Was gehört denn noch zu einem mexikanischen Event immer dazu? Richtig die an der Decke hängende Pinata. 😀
Die liebe Selin durfte die Pinata mit einem Schläger schlagen, da sie sehr der Schauspielerin Alice Braga, welche die Rolle Teresa Mendoza spielt, ähnelt. So ein Teil zu zerschlagen sieht leichter aus als es ist aber dennoch hat Selin es geschafft. Gute Leistung
---
We were able to enjoy the first two episodes with Mexican snacks and drinks, such as burrito, guacamole or tapas, which matches to the country where it is played out. There are also coming up Spanish original dialogues in the series again and again. I found it particularly interesting how DMAX came to broadcast this series and we were enlightened about it. In my opinion, definitely a right choice, because also the second season has already started in the USA.
Laura @Lauralamode, Sohi, Bru, Selin, Ferkan and some more was also thee. What does a Mexican event always include? Correctly: the hanging pinata. 😀
Selin was selected to beat the pinata with a racket, because she is similar to the actress Alice Braga, who plays the role of Teresa Mendoza. You have to know that it looks easier to smash the pinata as it really is, but still Selin has managed great. Good performance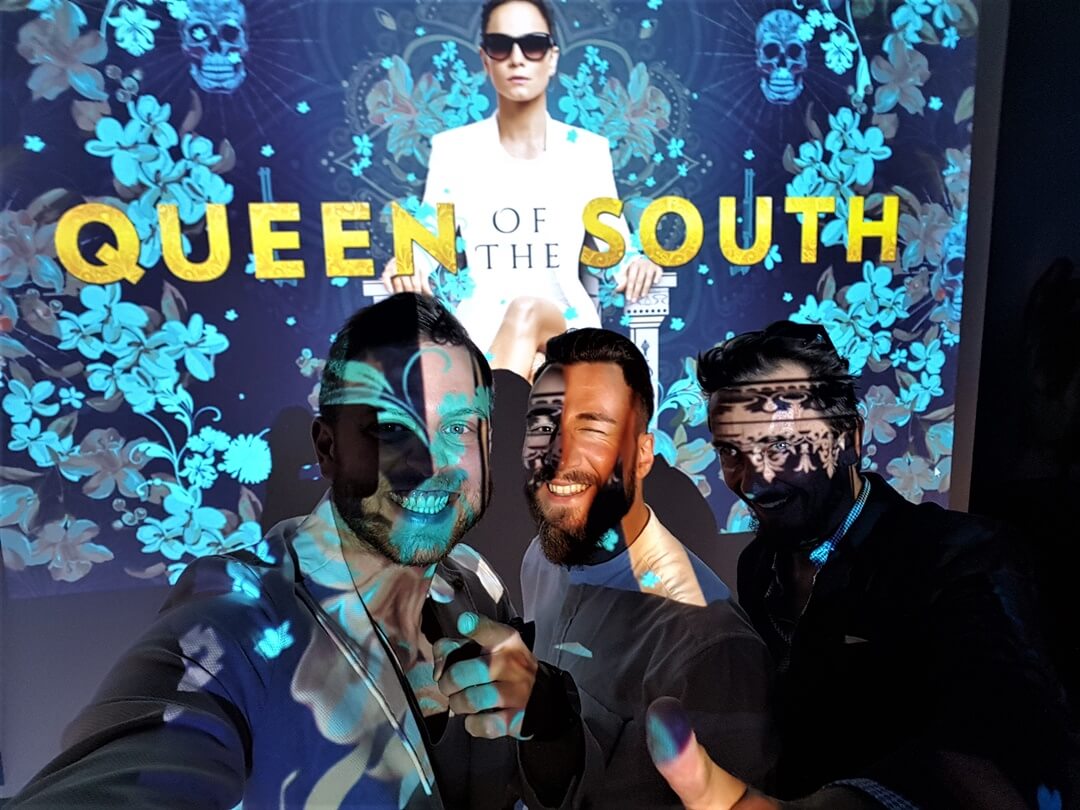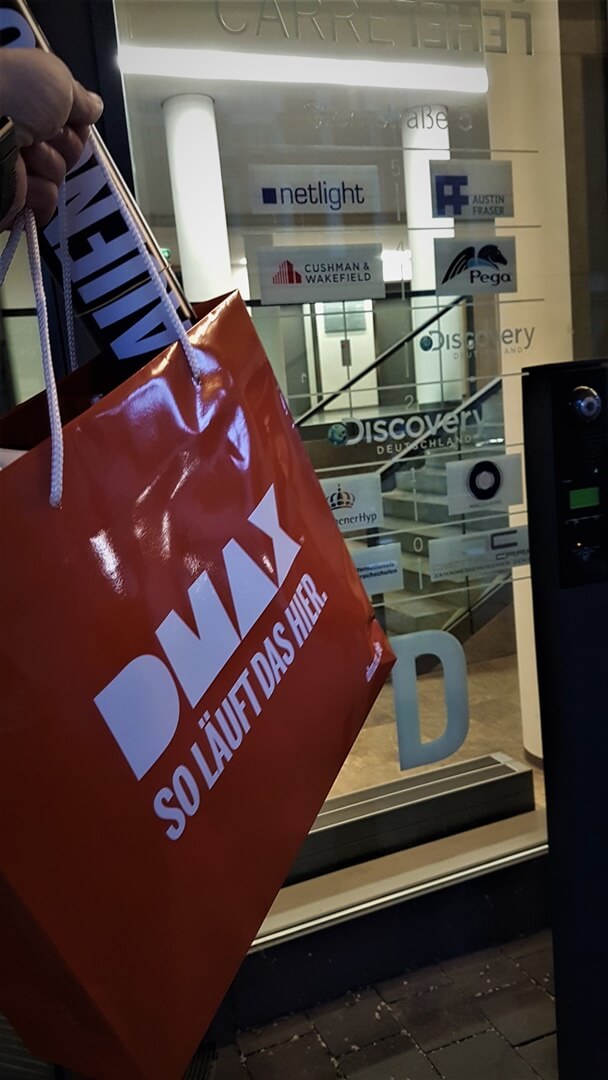 OUTFIT
Für Euch habe ich mir natürlich noch etwas ausgedacht.
Mein Outfit soll dem Outfit von El Guero aus der Serie ähneln: Die oberen Knöpfe des Jeans-Hemdes (Mavi) nicht zu geknöpft und dazu noch eine Halskette  – in den Serien oftmals Goldketten.
Jeans (Guess) mit grünen Leder-Boots (Floris van Bommel).
Beige Kunstleder Jacke (Guess) mit verdunkeltem Details auf dem Rücken.
Passend dazu eine grüne Tasche (Monti Fashion) für den Transport von bestimmten Gütern und einen Cognac farbigen Gürtel (Monti Fashion).
Die Uhr (Guess) und Accessoires sind farblich angepasst an das Gesamtoutfit.
Die polarisierte Sonnenbrille mit dunkelgrünen Gläsern (Polaroid).
---
About the outfit in this post, I have something special.
My outfit should look similar to the outfit of El Guero from the series: the top buttons of the jeans shirt (Mavi) are open combined with a necklace – in the series often gold chains.
Beige artificial leather jacket (Guess) with darkened details on the back.
Jeans (Guess) with green leather boots (Floris van Bommel).
A green bag (Monti Fashion) to carry the goods and cognac-colored belt (Monti Fashion).
The watch (Guess) and accessories are colour-matched to the overall outfit.
The polarized sunglasses with dark green glasses (Polaroid).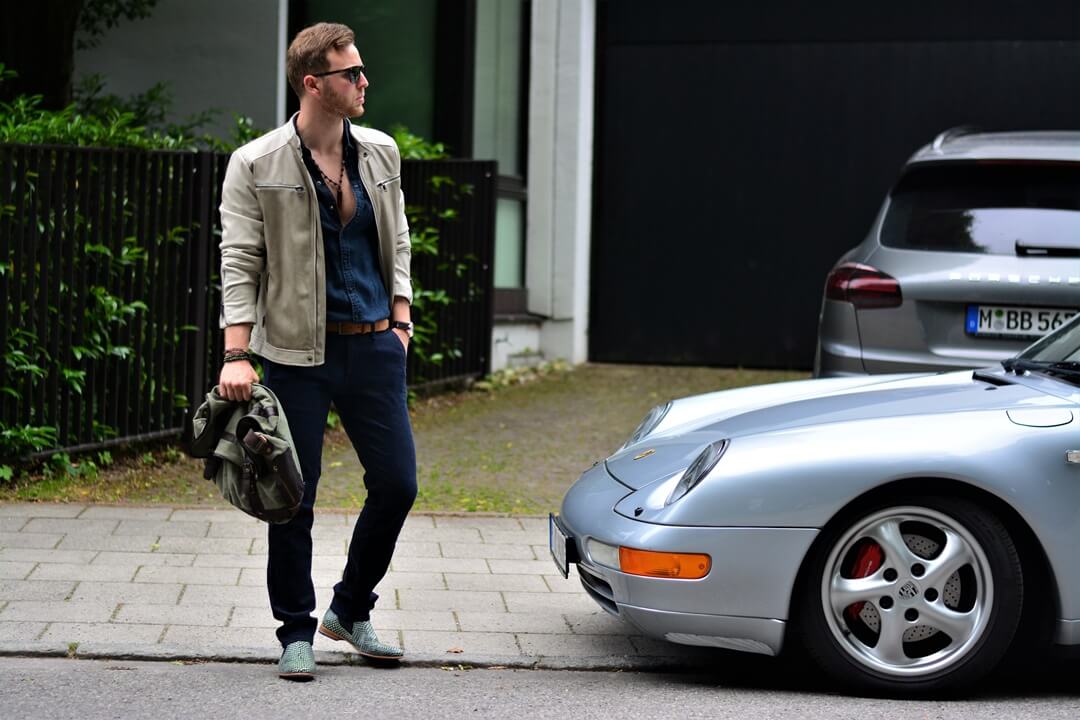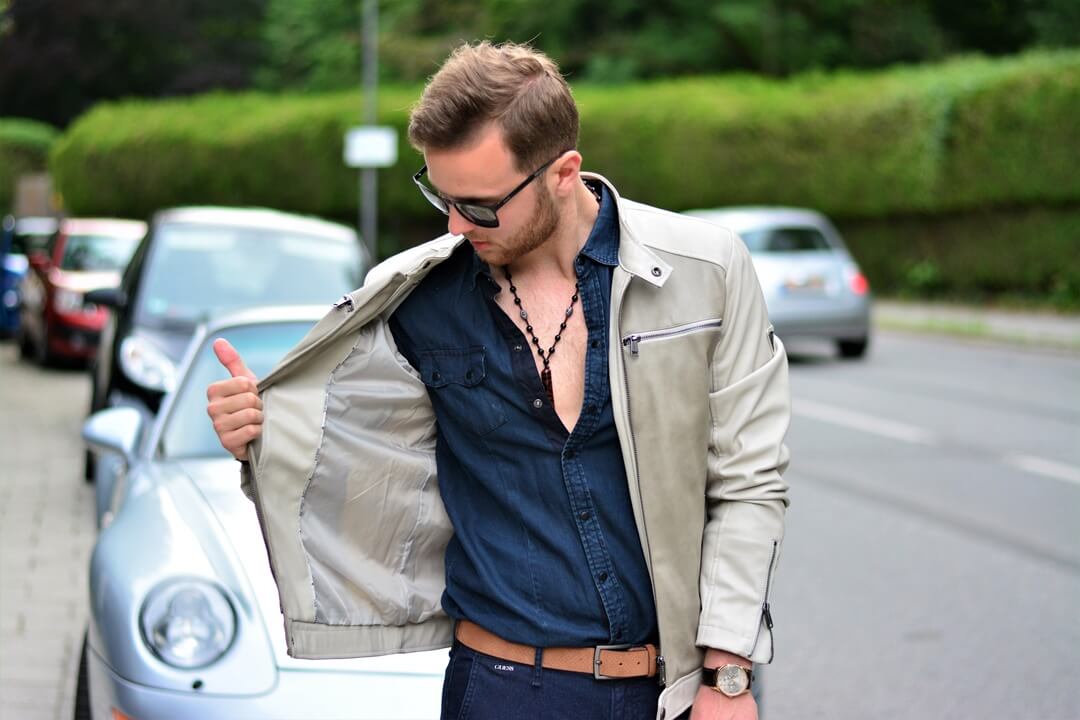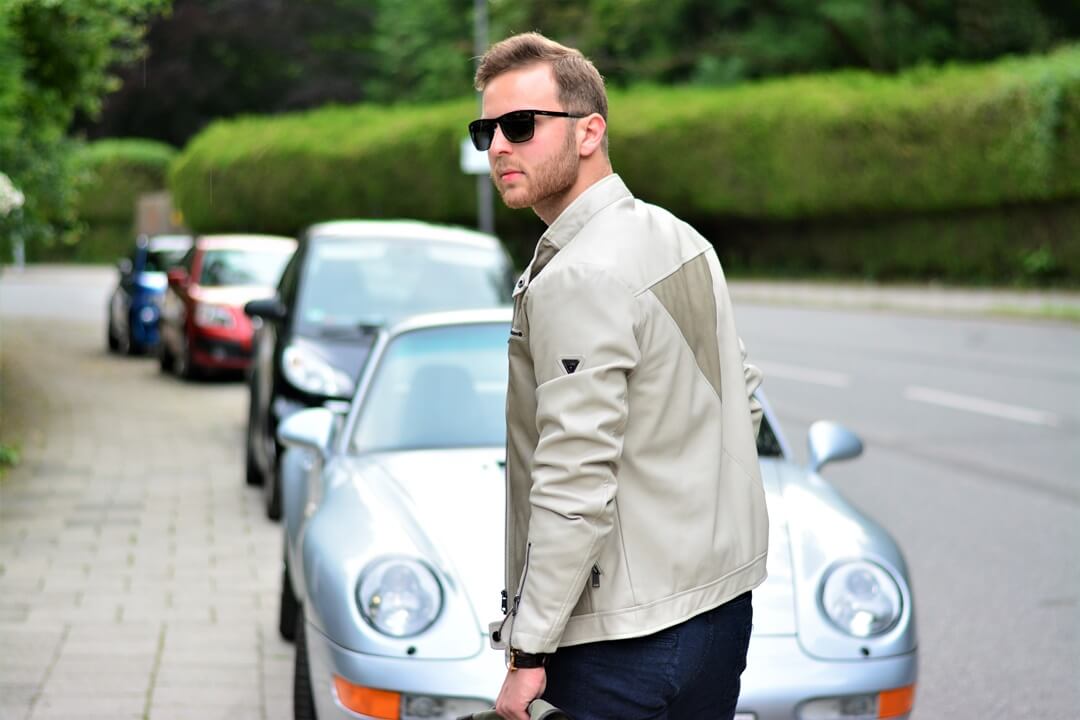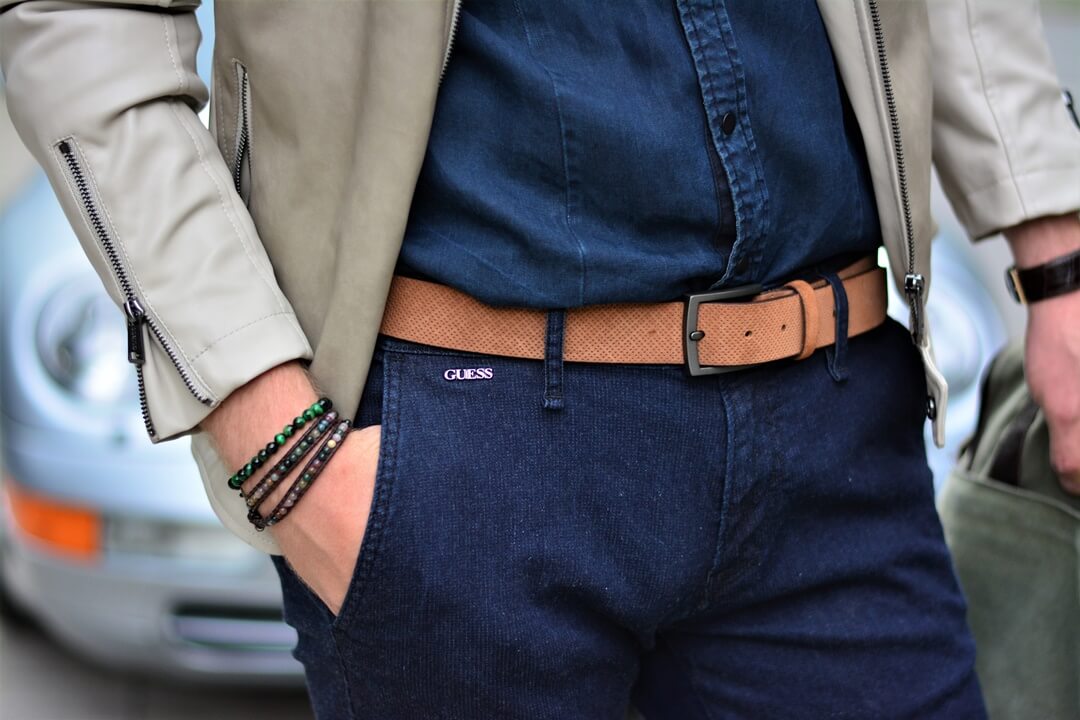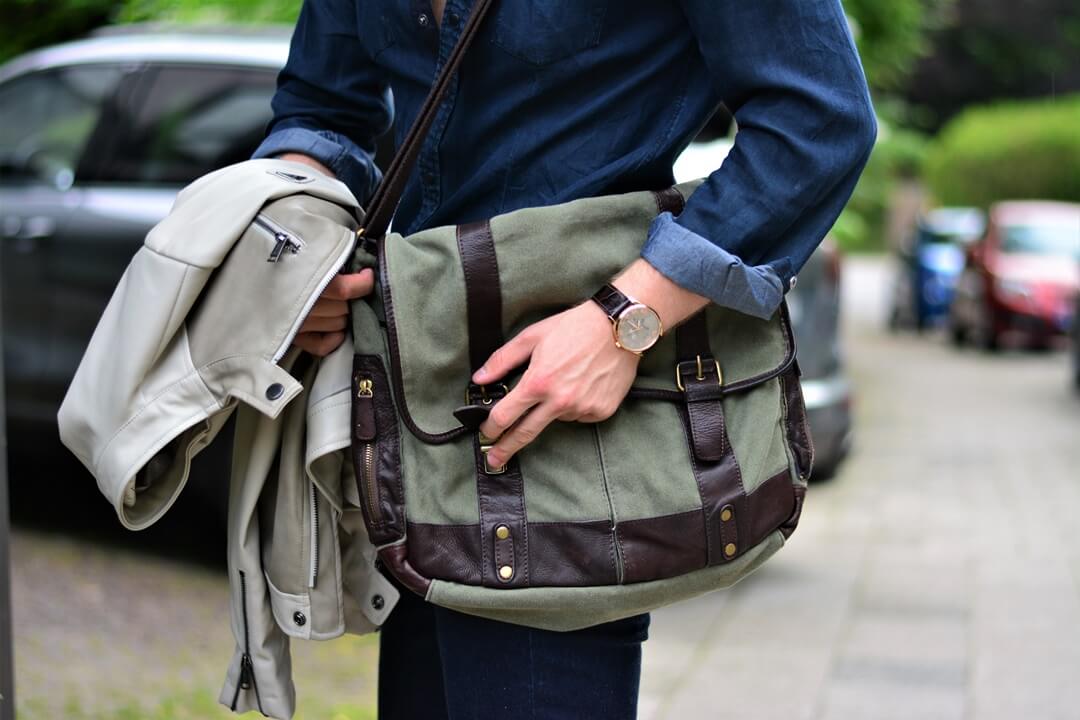 Weitere Outfits findest du unter: Outfits
---
You will find more outfits at outfits
---
Dieser Blogpost ist in Kooperation mit DMAX entstanden.