Merhaba Freunde, heute präsentiere euch mein Outfit des Tages.
---
Merhaba my friends, today I want to introduce you my outfit of the day.
Wie einige von Euch mitbekommen haben, bin ich nach München umgezogen. Ich werde ab dem Sommersemester 2017 mit dem Masterstudium in Maschinenbau und Management an der Technischen Universität München anfangen. Momentan warte ich jedoch noch auf meine letzten Prüfungsergebnisse vom Bachelorstudium Maschinenbau an dem Karlsruher Institut für Technologie.
---
Some of you have already noticed that I've moved to Munich. At the summer semester 2017 I will start with my master studies in mechanical engineering and management at the Technical University of Munich. Currently I'm still waiting for my last exam results for the Bachelor's degree at mechanical engineering at the Karlsruhe Institute of Technology.
Outfit
Der Frühling ist endlich bei uns angekommen, die Sonne strahlt, die Tage werden länger und wärmer. Zeit die Parka und den Mantel in den Winterschlaf zu schicken und die leichten Jacken auszupacken. Heute hatte ich eine schwarze Jeans Jacke von der Marke MAVI getragen. Ihr wisst ja vielleicht noch, dass meine Lieblingsfarbkombi aus den Farben weiß-schwarz-rot besteht. So habe ich die schwarze Jeans Jacke mit einer schwarzen Hose und einem roten Basic-Shirt der Marke ZARA getragen. Die Boots habe ich durch meine weißen Sneakers von NIKE ersetzt. Damit die Sneakers nicht die einzigen weißen Bekleidungsstücke sind, habe ich das Outfit mit einer weißen Uhr von DIESEL ergänzt und farblich passenden Armbändern. Während ich durch die Maximilian Straße in München schlendere, genieße ich die Sonne. Meine Sonnenbrille, passend zum Outfit in den Farben schwarz-rot-weiß, ist von der CARRERA. Die Kette habe ich vor langer Zeit in Istanbul gekauft und weiß daher leider nicht mehr genau von wo sie ist – jedoch gibt es ähnliche z.B. auf ASOS.
---
Outfit
Spring has finally arrived, the Sun is shining, the days are getting longer and warmer. Time to send the parka and coat in the winter sleep and unpack the light jackets. Today, I had worn a black jeans jacket from the brand MAVI. You maybe remember, that my favorite color combination is composed of the colors white, black and red. So the black jeans jacket I wore with black pants and a red basic shirt, both from ZARA. I have replaced the boots with my white sneakers by NIKE. I have added a white watch with a black dial by DIESEL complemented with matching bracelets to the outfit, that the sneakers are not the only white clothes. While I stroll through the Maximilianstraße in Munich, I enjoy the Sun. My sunglasses, matching the outfit in the colors black-red-white is the Carrera. I bought the chain a long time ago from Istanbul and unfortunately no longer know from where it is – but there are similar ones for example on ASOS.
Take care! Your Emre
Follow me on:
Instagram: @emvoyoe
Facebook: @emvoyoe
Snapchat: emvoyoee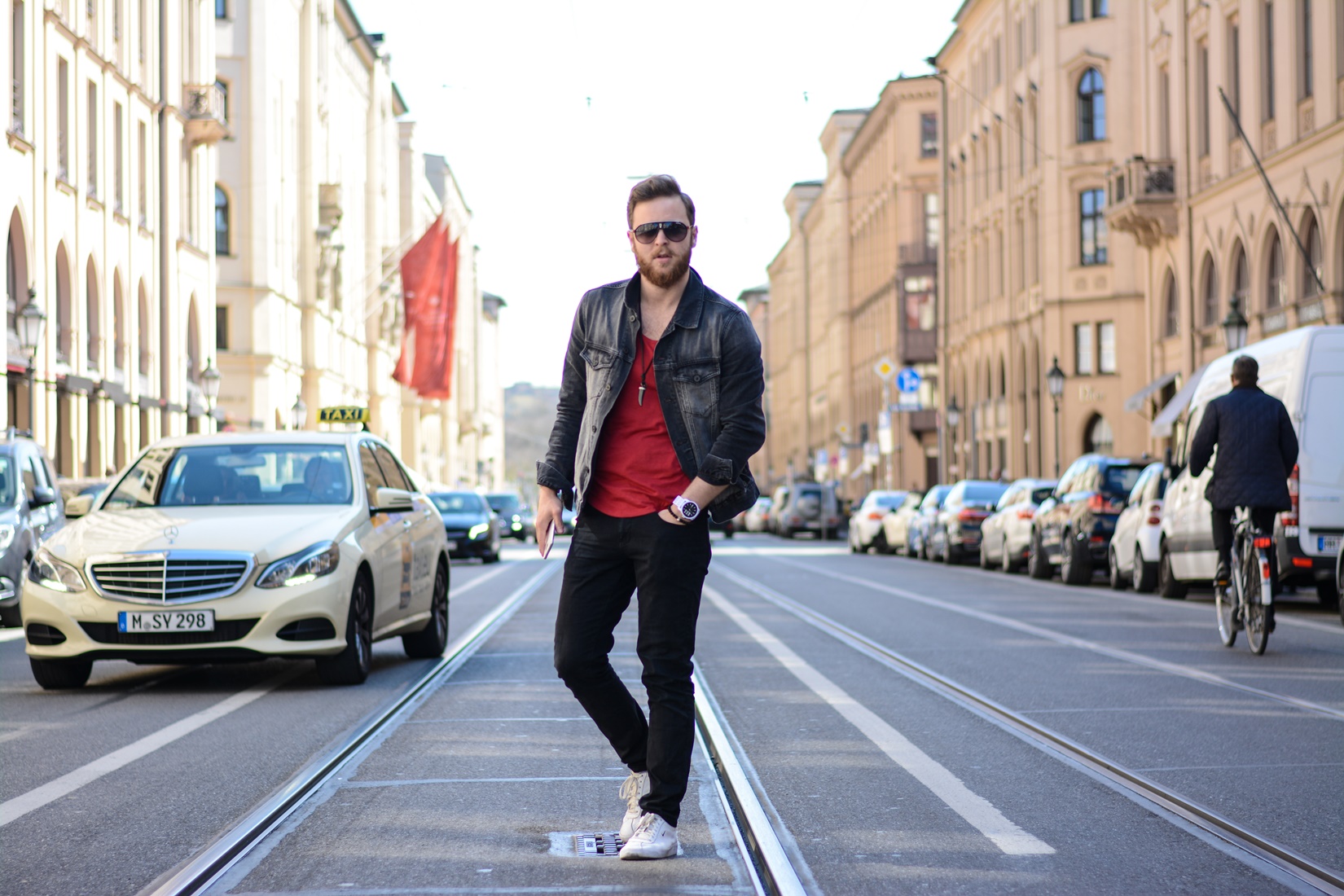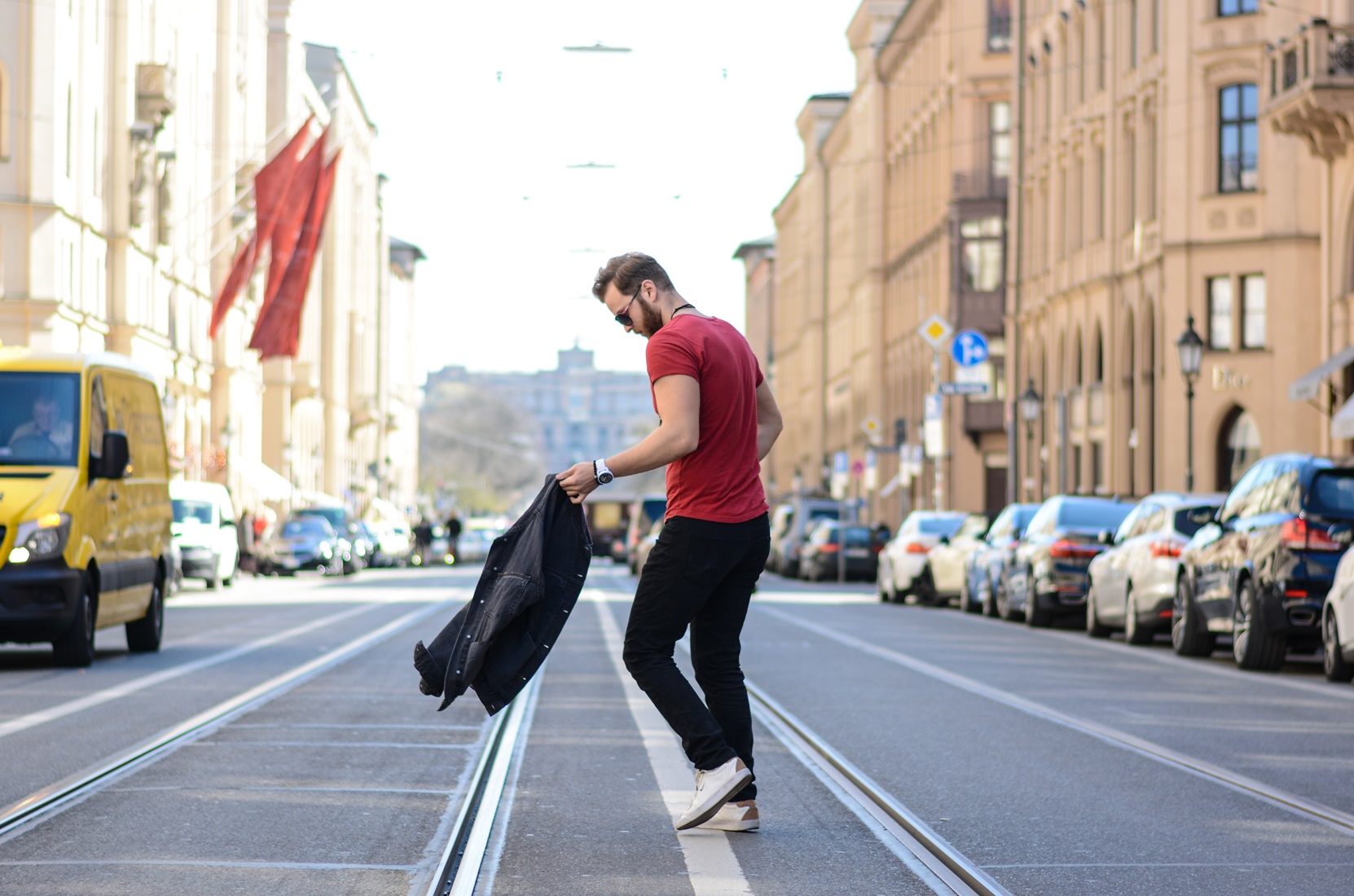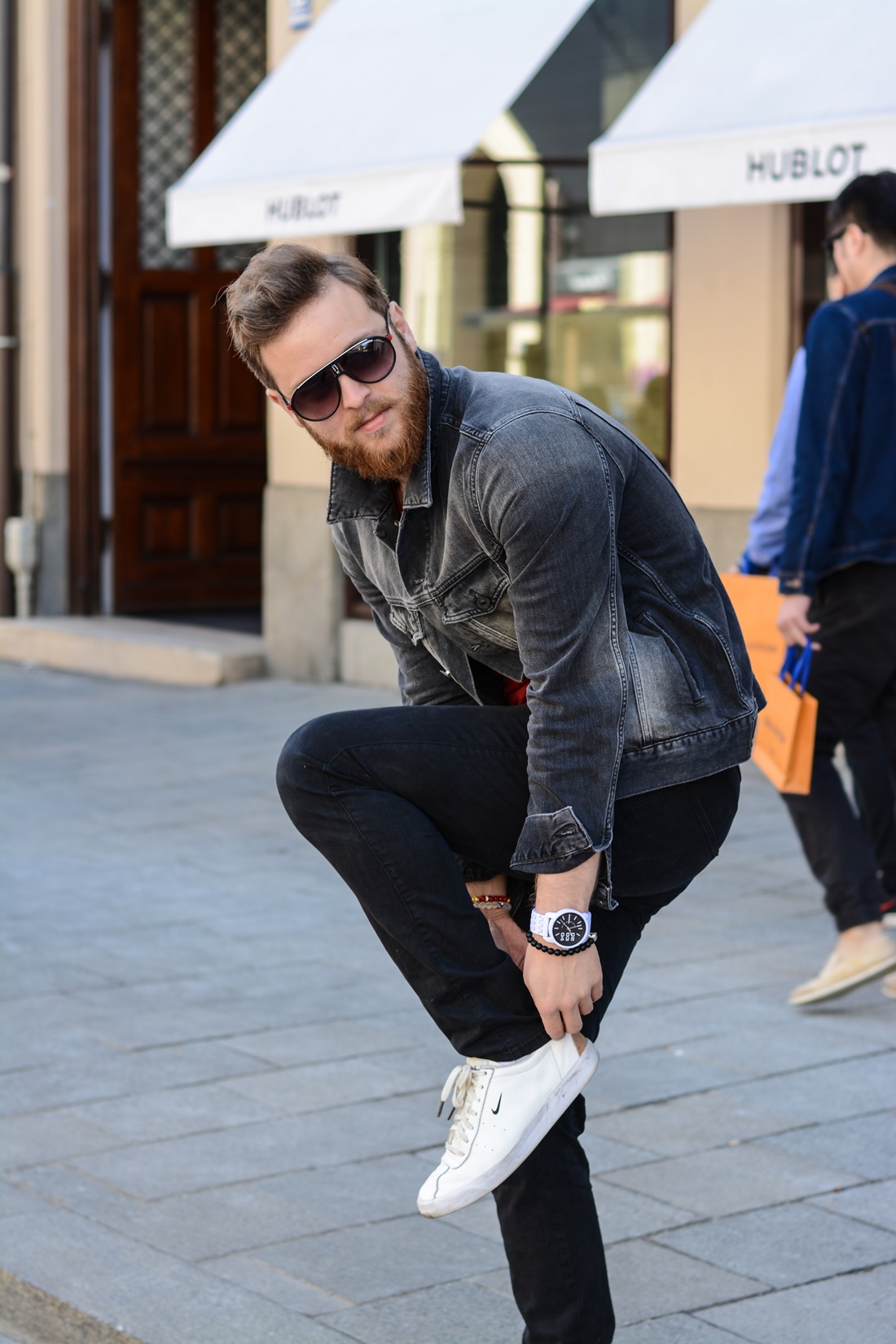 ---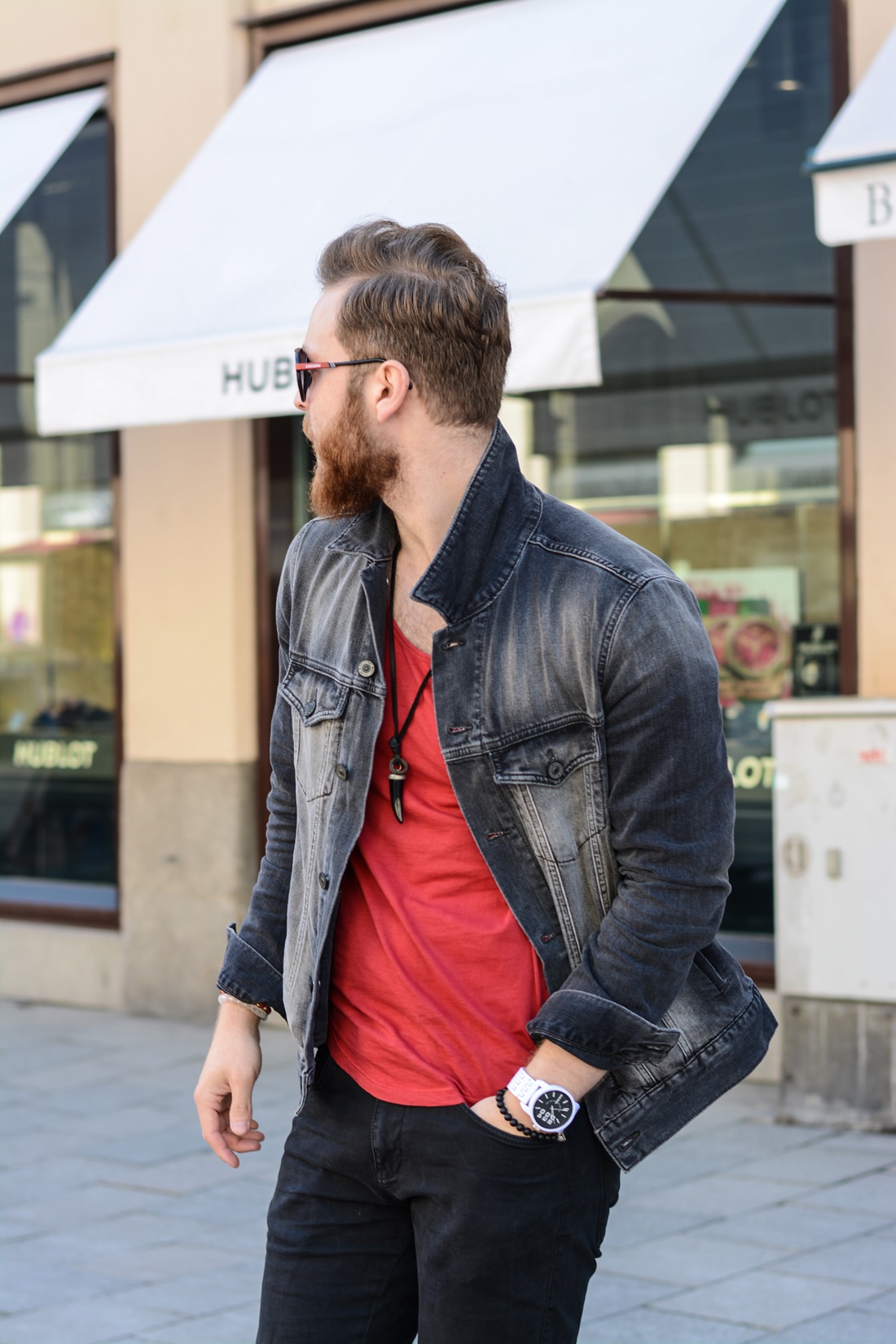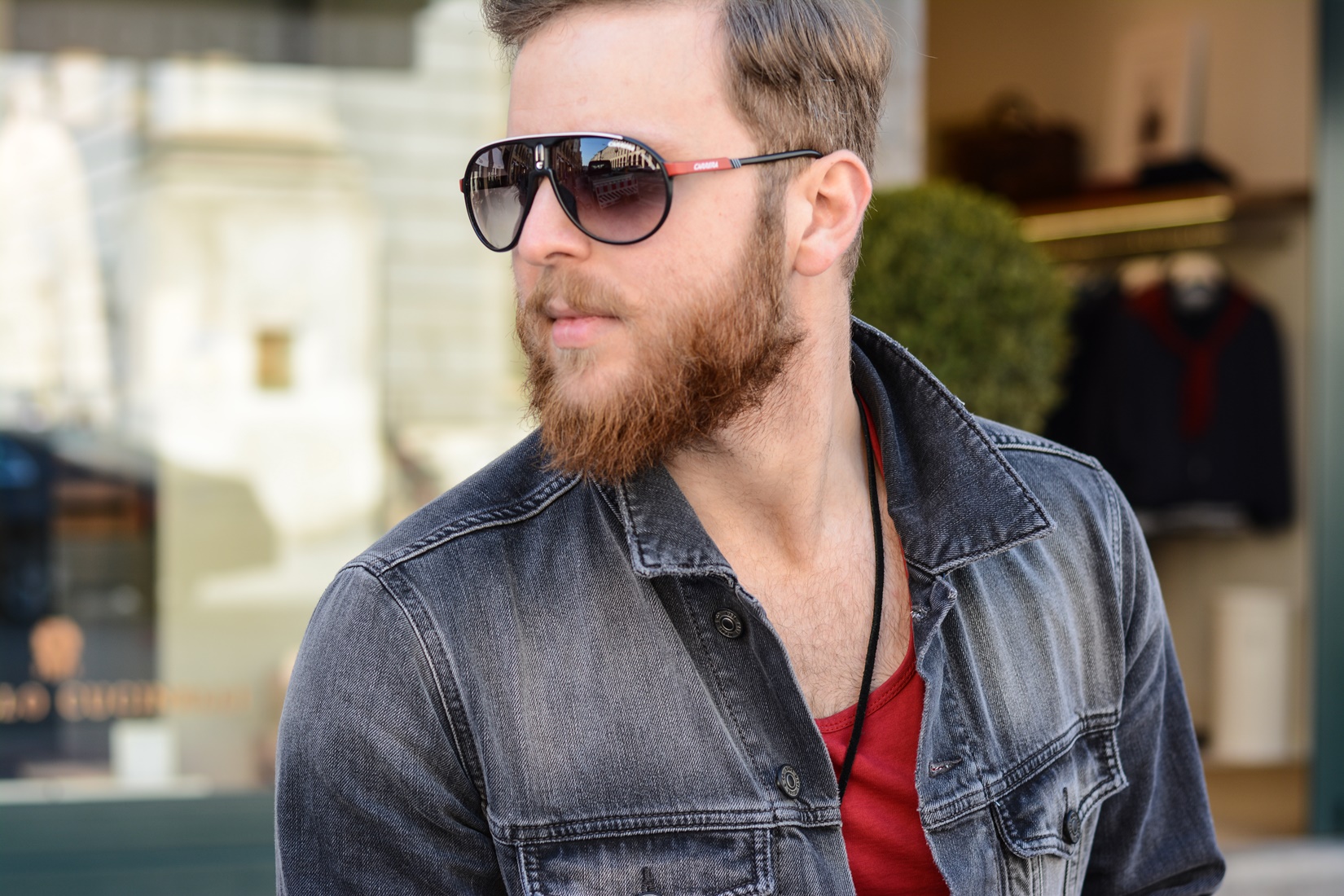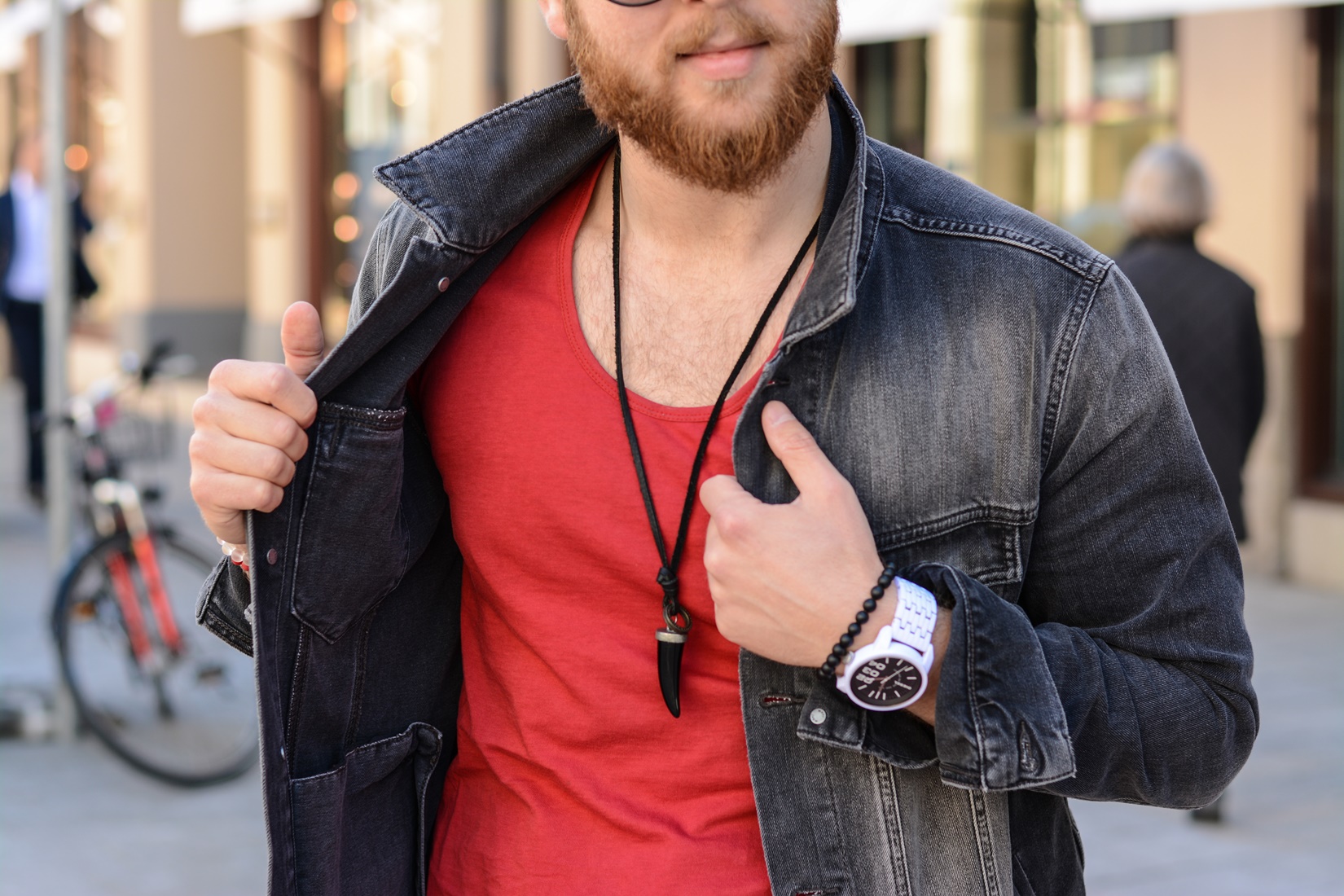 ---