Die Mercedes-Benz Fashion Week war wieder mal in Berlin und im folgenden findet ihr meine drei Outfits die ich getragen habe.
---
The Mercedes-Benz Fashion Week was once again in Berlin and below you will find my three outfits that I wore.
Vorerst möchte ich mich bedanken, dass du dir die Zeit nimmst, dir den Post durchzulesen. Während der Fashion Week Berlin im Januar habe ich an drei Tagen – drei verschiedene Outfits getragen, welche ich in diesem Blogpost etwas detaillierter zur Schau stelle.
NEU!
Gefällt dir ein oder mehrere Teile eines Outfits sehr?
Die Produkte bzw. ähnliche kannst du nun bequem Online nachkaufen. Die Verlinkung zu den Shops sind nun am Ende jedes Outfits zu finden.
& exklusiv für Dich!
Mit dem Code emvoyoe15 bekommst Du auf deine Bestellung bei MVMT einen Rabatt von 15$.
#JointheMVMT #MVMTambassador
---
First of all I would like to thank you for taking time to read the post. During the Fashion Week Berlin in January, I wore three different outfits in three days, which I show in more detail in this blogpost.
New!
Do you like one or more parts of an outfit very much?
The products or similar ones can now be purchased easily online. Now the links to the shops can be found at the end of each outfit.
& exclusive for you!
With the code emvoyoe15 you get a $15 discount on your order at MVMT.
#JointheMVMT #MVMTambassador
Outfit #1: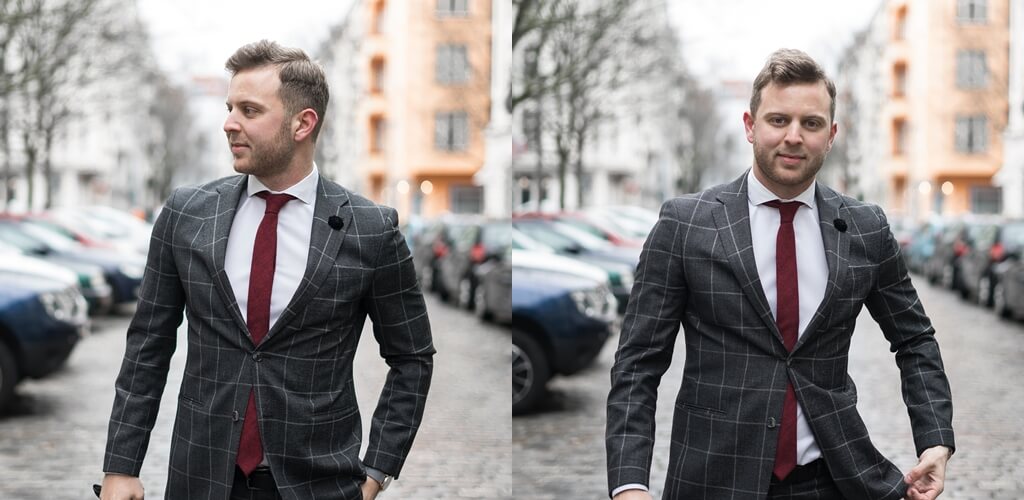 grauer Anzug mit hellgrauem Karo-Muster – D's Damat
weißes Hemd – Pure
graue Uhr mit rosé-goldenem Rahmen – MVMT Ghost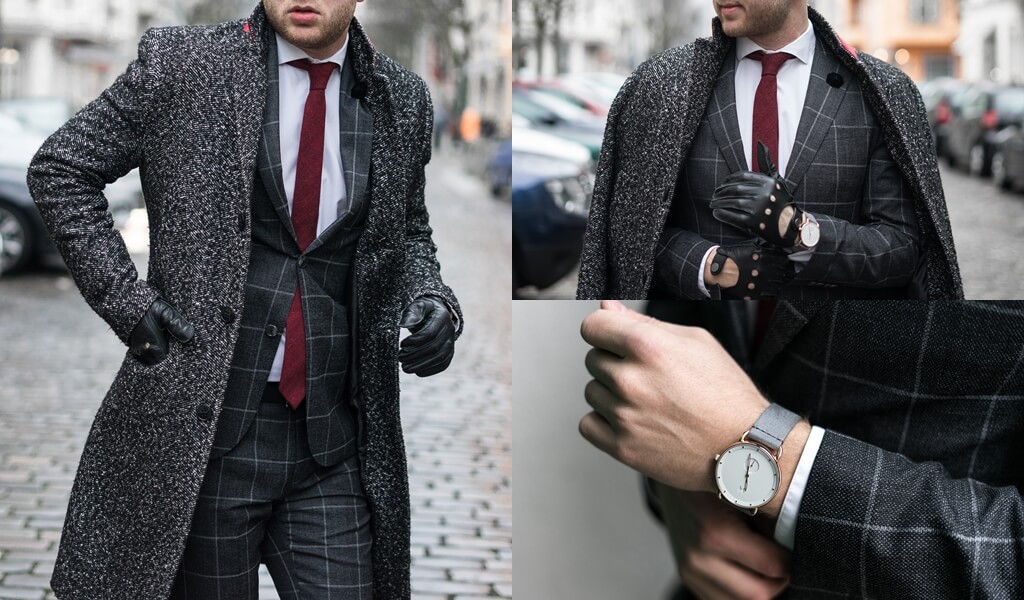 rot/schwarze Krawatte und schwarze Blumen Anstecknadel – OTAA
schwarzer Ledergürtel – Monti
schwarze Glattleder Boots
schwarz-weiß Mantel
---
Outfit #2: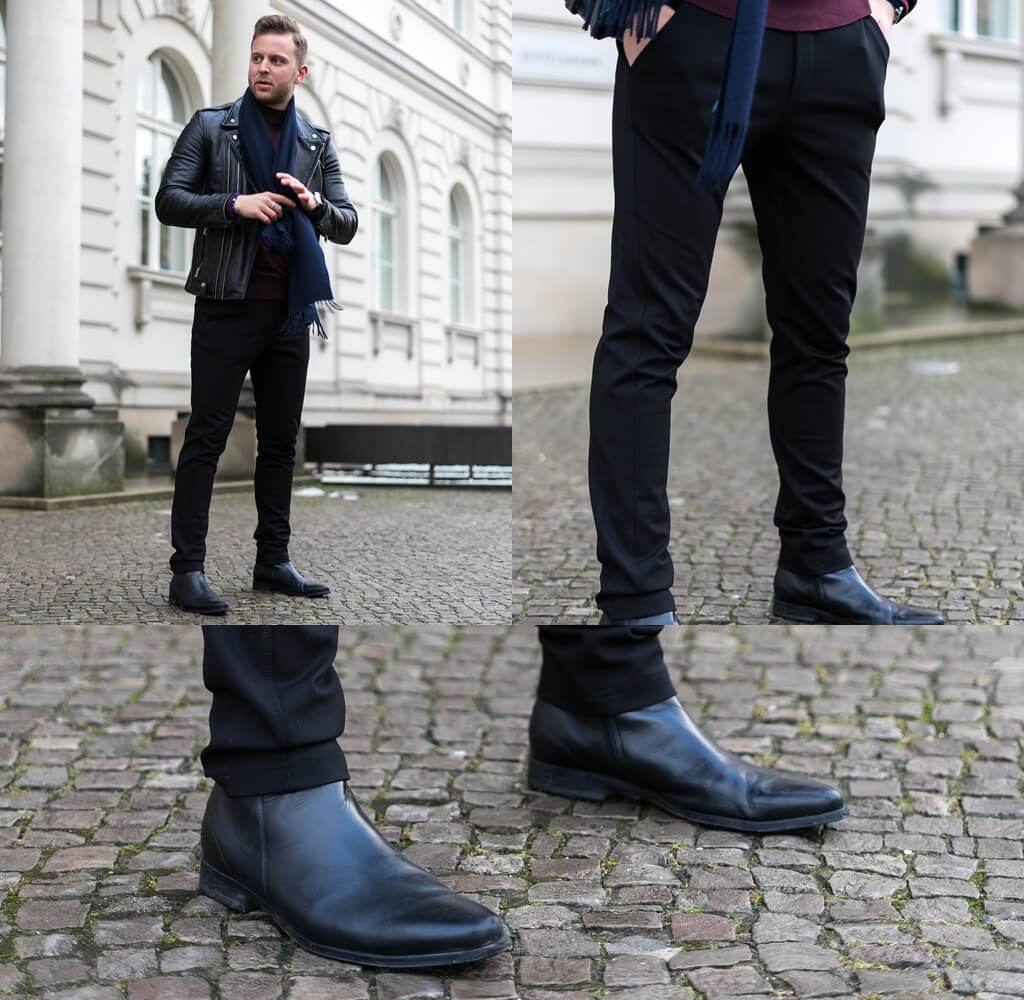 schwarze Biker Lederjacke – Selected Homme
bordeaux "kurzer" Rollkragen Pullover
schwarze Pants – Karlswrong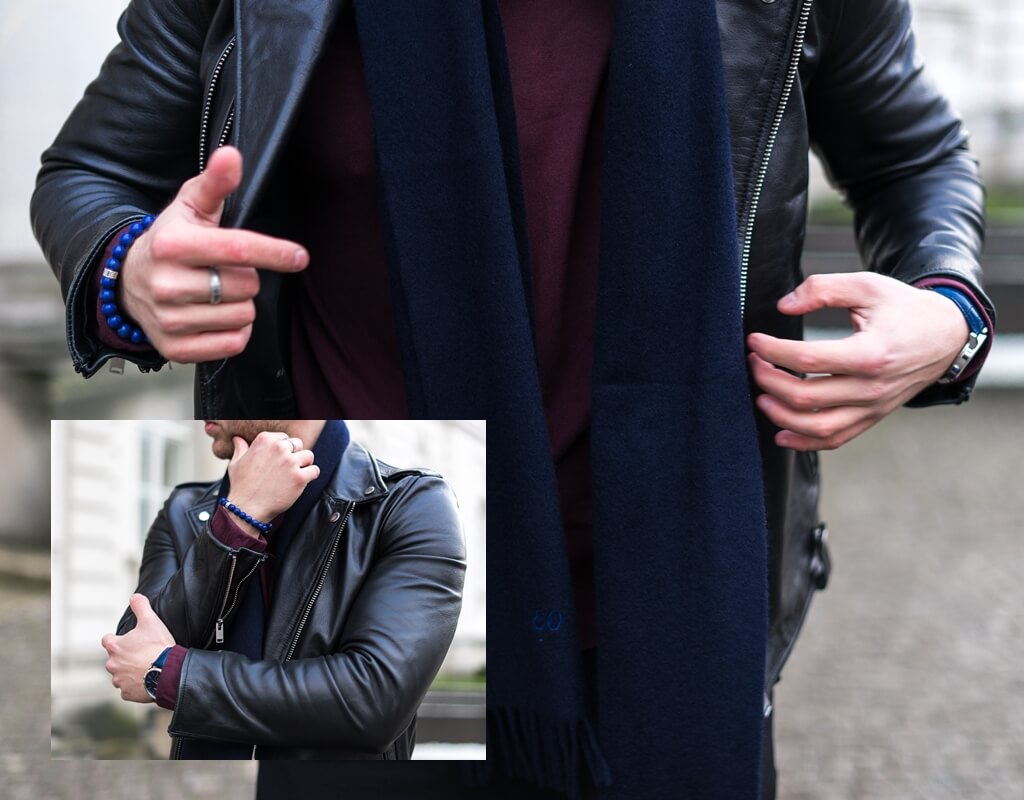 blauer Kaschmir Schal – Tom Rusborg aus dem Hirmer
blaue Uhr mit silbernen Gehäuse
schwarze Glattleder Boots
---
Outfit #3: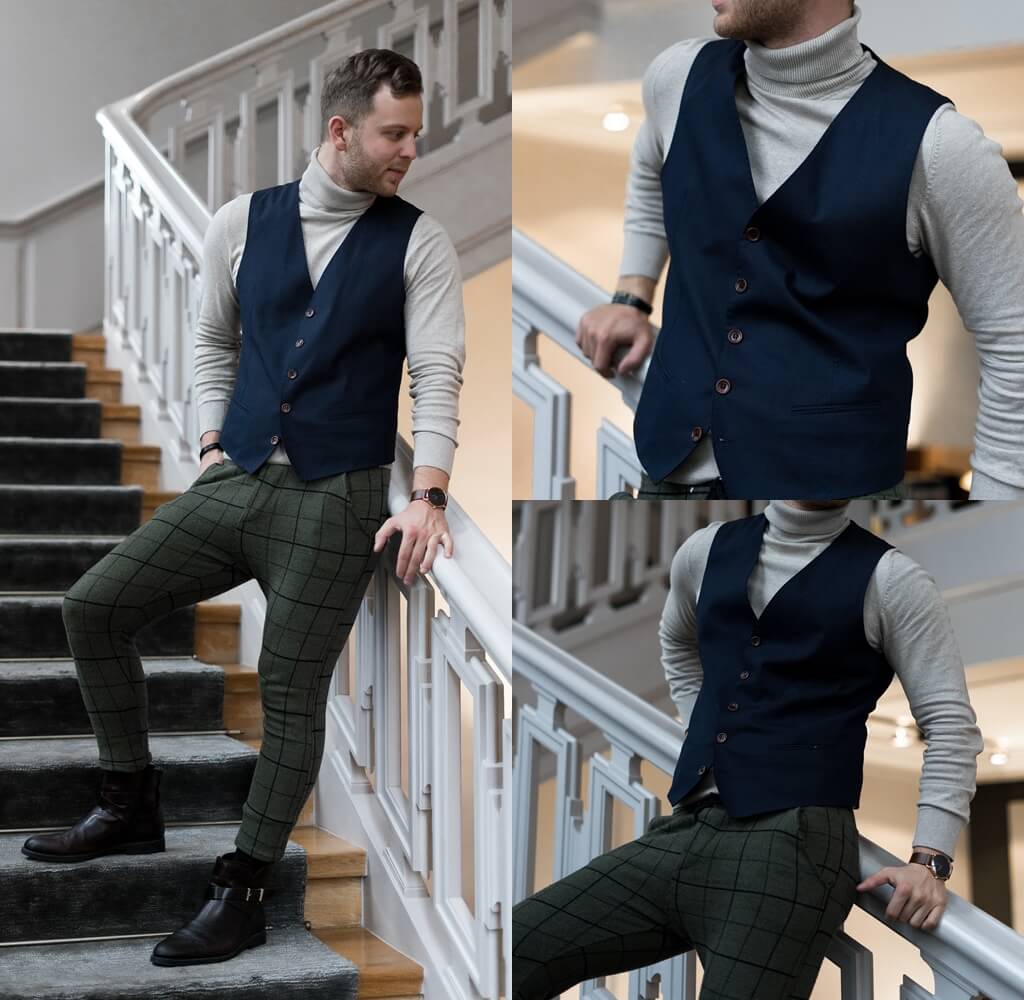 beige Rollkragen Pullover
grüne Hose mit schwarzem Karo-Muster
braune Lederarmband Uhr – MVMT Atlas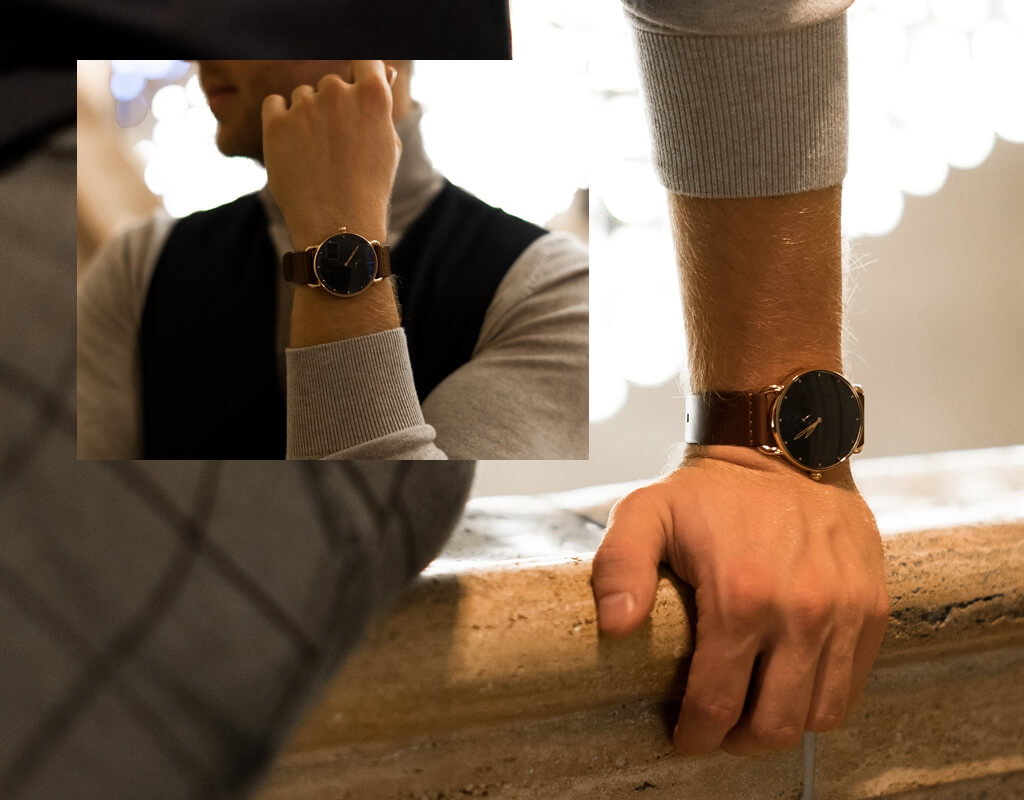 blaue Weste mit braunen Knöpfen
schwarzes Lederarmband – Strellson
braune Glattleder Boots
---
Dies war bereits meine vierte Fashion Week Erfahrung in Berlin.
Den Post vom Juli 2017 findest du HIER
und den Post vom Januar 2017 HIER
Die diesjährige Fashion Week habe ich zusammen mit dem Mali von @malikarakurt besucht.
---
Die mit den Marken genannten Produkte, sind PR-Samples oder aus vorherigen Kooperationen. Anzeige*