Der Launch der neuen Barber Club Bartprodukte von L'Oréal Paris Men Expert wurde mit einem exklusiven Event in London in der Halloween-Nacht durchgeführt.
---
The launch of the new Barber Club beard products from L'Oréal Paris Men Expert was carried out with an exclusive event in London on Halloween night.
[Anzeige]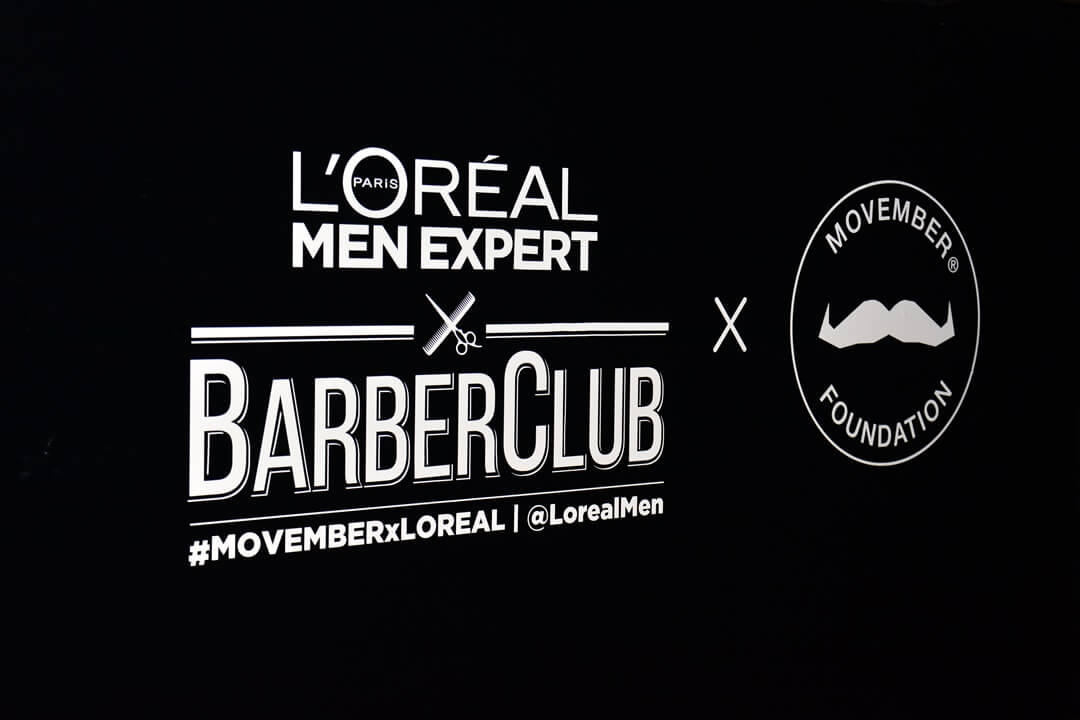 Vor Ort waren Top Influencer und Blogger aus Europa anwesend. Doch vor dem Event ging es für mich mit dem Team L'Oréal Paris Men Expert lecker Mittagessen bei einem der angesagten Indern in London. Anschließend gab es eine Sightseeing-Tour zur Streetart in London. Das war echt interessant anzuschauen, zu sehen war unter anderem auch ein Bild vom bekannten Künstler Banksy.
---
Locally top influencers and bloggers from Europe were present. But before the event I and the L'Oréal Paris Men Expert team had a delicious lunch with one of the hip Indians in London. Then there was a sightseeing tour to street art in London. That was really interesting to watch, was to see, among other things, a picture of the well-known artist Banksy.
Hotel Check – In
Bevor es zum Event ging, ging es für mich aber noch mal zurück zum Hotel. Im edlen The Curtain Hotel London hatte mich im Zimmer eine Willkommens-Holzkiste mit der Gravur "Welcome to the Club" erwartet. Die Box beinhaltet ein komplettes Set der neuen vier Produkte (dazu später mehr) mit einem mit Buchstaben personalisierten Gesichtstuch, Schere und einem Barber Club Bartkamm.
---
Before it went to the event, it was time for me back to the hotel. In the noble The Curtain Hotel London I had in the room a welcome wooden box with the engraving "Welcome to the Club" expected. The box contains a complete set of the new four products (more on that later) with a personalized face piece, scissors and a Barber Club beard comb.
Event
Auf dem Event von Men Expert war auch Rob McMillen anzutreffen, eines der bekanntesten Barbiere aus New York! Was ich echt super fand, dass L'Oréal Paris Men Expert bei der Produkteinführung auf die Charity Gruppe Movember aufmerksam machen wollte. Movember wurde vor mehr als zehn Jahren in Australien gegründet und ist dagegen, dass Männer im jungen Alter sterben. Symbolisiert wird das durch einen Schnauzbart im Monat November, Motto: "Grow a Mo – Save a Bro."
---
At the event of Men Expert also Rob McMillen was to be found, one of the most famous barbers from New York! What I really liked was that L'Oréal Paris Men Expert wanted to draw attention to the charity group Movember during the product launch. Movember was founded more than ten years ago in Australia and is against men dying at a young age. This is symbolized by a mustache in the month of November, motto: "Grow a Mo – Save a Bro."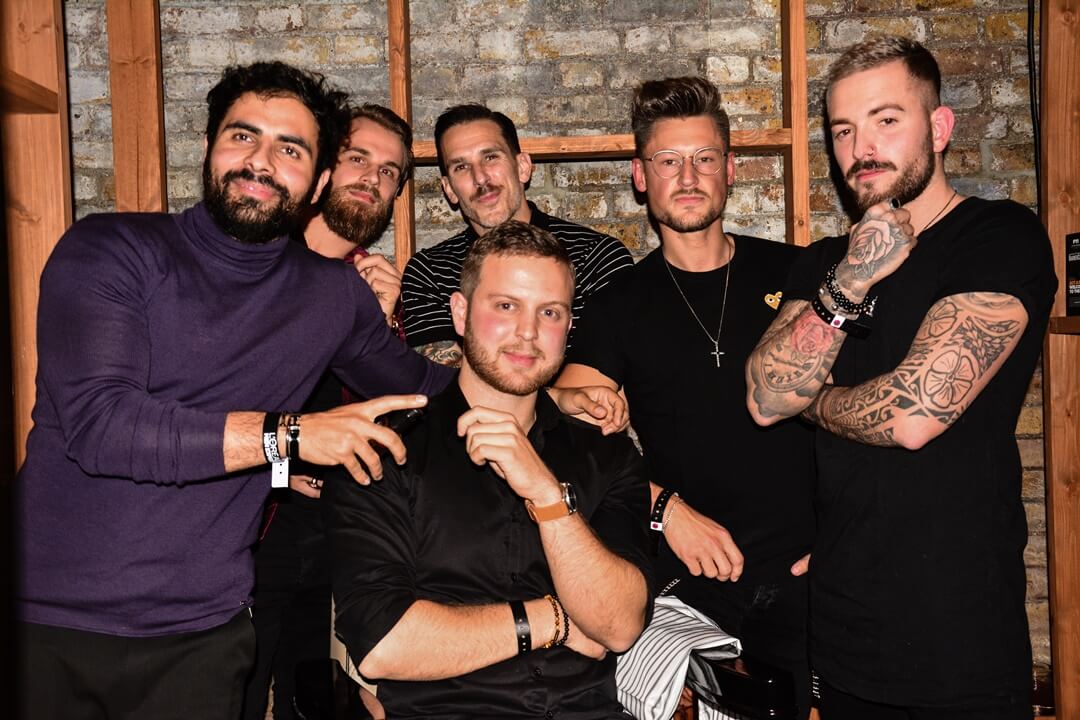 Movember
Wie Du vielleicht weißt, bin ich ein Bartträger, mal länger mal kürzer. Jedoch fand ich die Nachricht sehr gut und habe mich entschieden, im November für einen guten Zweck  einen Schnauzbart zu tragen. Es gab viel Feedback dazu, manche fanden, es sah sehr gut aus, manch andere wiederum nicht. Über Geschmack lässt wie bekanntlich sich streiten. Jedoch fanden alle den Zweck dahinter gut und haben es toll gefunden, dass ich mitgemacht habe. Freue mich schon auf den #Movember 2018.
---
As you may know, I am a beard, sometimes shorter. However, I found the message very good and decided to have a mustache in November for a good cause. There was a lot of feedback, some thought it looked very good, some did not. About taste can be argued as argue. However, everyone found the purpose behind it good and found it great that I took part. I'm looking forward to #Movember 2018.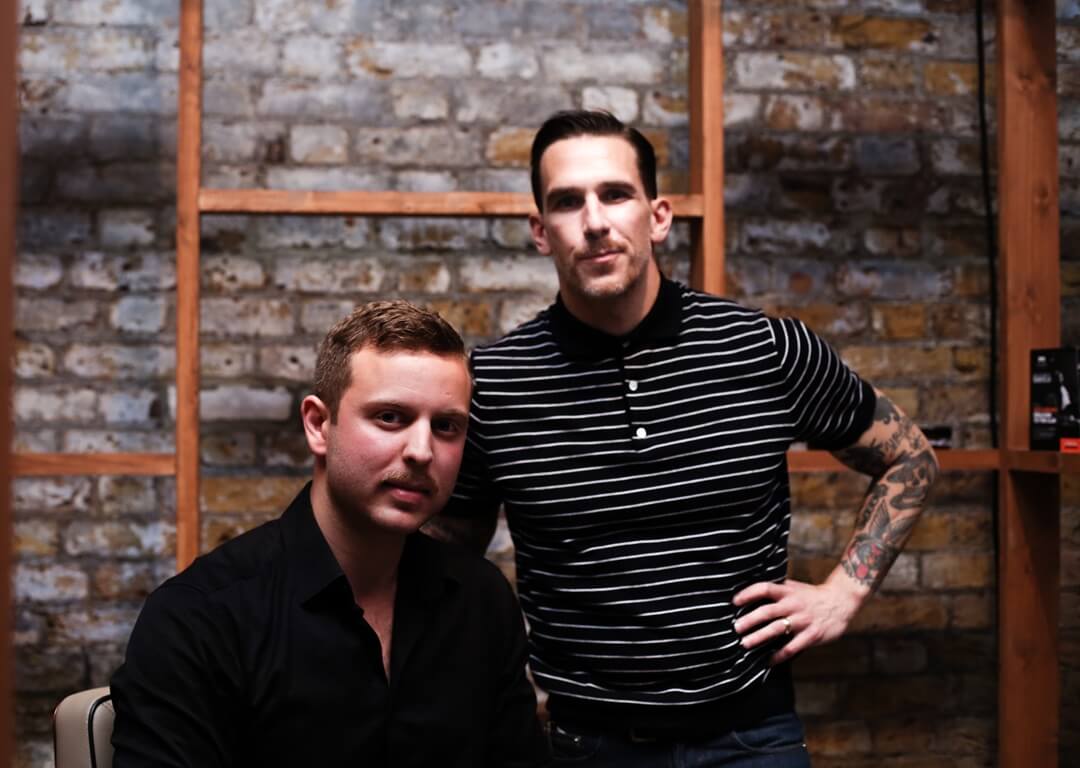 Nun zu den Men Expert – Barber Club Produkten:
Die richtige Bartpflege für richtige Männer! Durch die jahrelange Erfahrung der Mitarbeiter von L'Oréal Paris Men Expert, verwandelt sich jeder Barttyp, sei es vom 3-Tage- bis zum Vollbart, in seine schönste Form. Neben dem Club (Link: Barber Club) , der dich über die neusten Trends, Styles und Tipps für deinen Gesichtswuchs informiert, gibt es auch die passende Pflegeserie von L'Oréal Paris.
---
Now to the Men Expert – Barber Club products:
The right beard care for real men! Through the years of experience of the staff of L'Oréal Paris Men Expert, every beard type, be it from the 3-day to the full beard, turns into its most beautiful form. In addition to the club (Link: Barber Club), which informs you about the latest trends, styles and tips for your face growth, there is also the matching care series from L'Oréal Paris.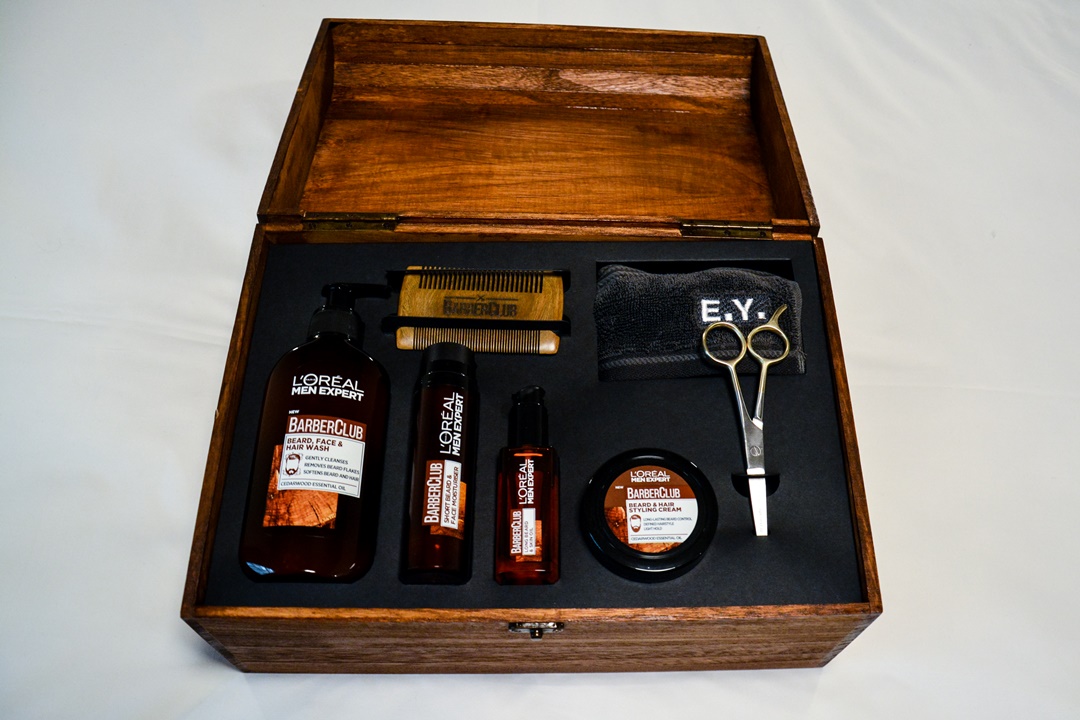 NEW
Für Männer mit Haltung. Die neue Pflegeserie orientiert sich an den verschiedenen Bärten, um so die optimale Pflegeleistung zu garantieren. Dabei gibt es ein spezielles Shampoo für Bart aber auch für Gesicht und Haare. Perfekt für alle, die es einfach und ohne viel Schnick-Schnack mögen. Die extra dafür entwickelte Styling Pomade bringt jedes Haar an Ort und Stelle. Für strapazierte Bärte gibt es das neue Pflegeöl, ganz nach dem Motto "Harte Männer, weiche Bärte". Denn Frauen fassen lieber in einen weichen, einladenden Bart, als in eine Drahtbürste. Mein Geheimtipp: Ich benutzte das Öl auch für meine Haare, damit sie schön weich sind. Für juckende und stechende Haut gibt es die passende Pflege, nämlich eine 3-Tagebart Gesichtspflege, die deine Haut mit Feuchtigkeit versorgt und somit die Haut beruhigt und die Bartstoppeln weicher werden lässt. Dies benutze ich mehrmals die Woche für meinen 3-Tagebart.
---
For men with attitude. The new care range is based on the different beards, in order to guarantee the optimal care performance. There is a special shampoo for beard but also for face and hair. Perfect for those who like it easy and without much frills. The specially developed styling pomade brings every hair in place. For hard-bitten beards, there is the new care oil, true to the motto "Hard men, soft beards". Because women prefer to hold in a soft, inviting beard, as in a wire brush. My insider tip: I also used the oil for my hair so that they are soft. For itchy and stinging skin, there is the appropriate care, namely a 3-day beard facial care, which moisturizes your skin and so calms the skin and makes the stubble softer. This I use several times a week for my 3-days beard.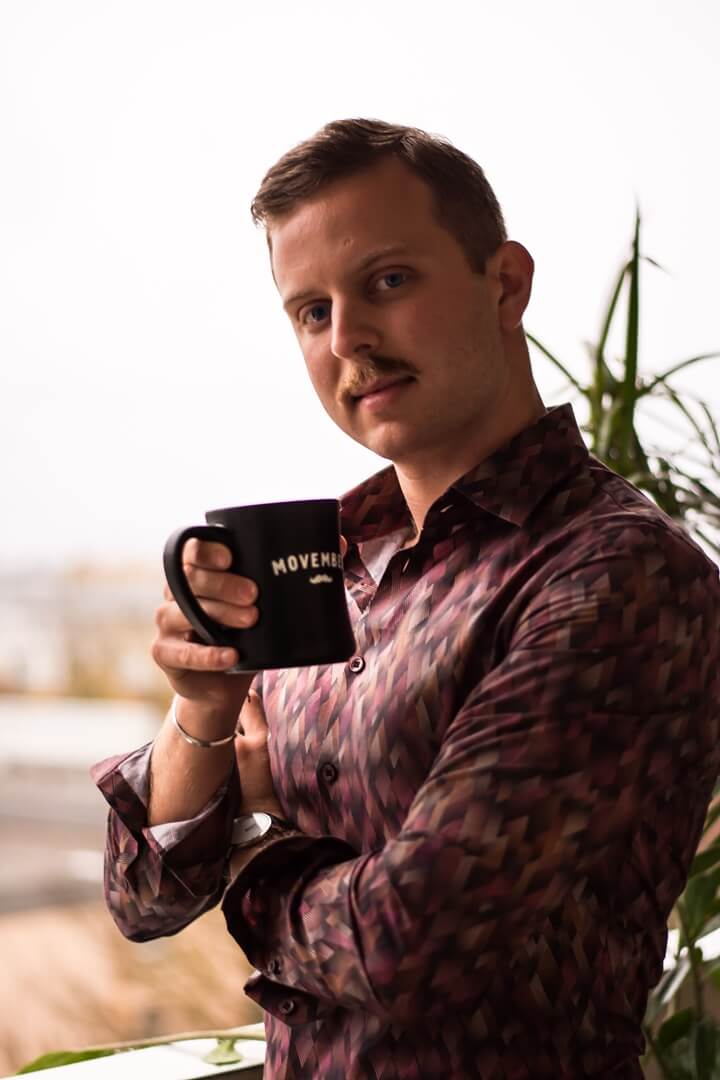 & more
Im Barber Club geht es aber nicht nur um die richtigen Trends und die passende Pflege, sondern auch darum, wie man die richtige Form des Bartes erhält. Dazu gibt es direkte Tutorials vom Experten, diese sind übrigens auch online im Link oben zu finden, um das Styling zu Hause auch genauso hinzubekommen wie beim Barber selbst. Die richtige Technik beim Stutzen und Schneiden ist dabei von großer Bedeutung und kann direkt vom Profi gelernt werden. Damit steht dem perfekten Gesichtswuchs nichts mehr im Wege. Wer sich also für den L'Oréal Paris Men Expert – Barber Club entscheidet, ist mit seinem Bart auf der absolut richtigen Seite.
---
The Barber Club is not just about the right trends and the right care, but also about how to get the right shape of the beard. There are also direct tutorials from the expert, these are also online in the link above to find the styling at home as well as getting the Barber himself. The right technique when pruning and cutting is of great importance and can be learned directly from the professional become. So nothing stands in the way of perfect growth. So, if you decide to go for the L'Oréal Paris Men Expert – Barber Club, you're on the right page with your beard.
Im Juli 2017 ging es für mich mit Men Expert zum Tough Mudder – mehr dazu HIER | Here you can find my experience at Tough Mudder with Men Expert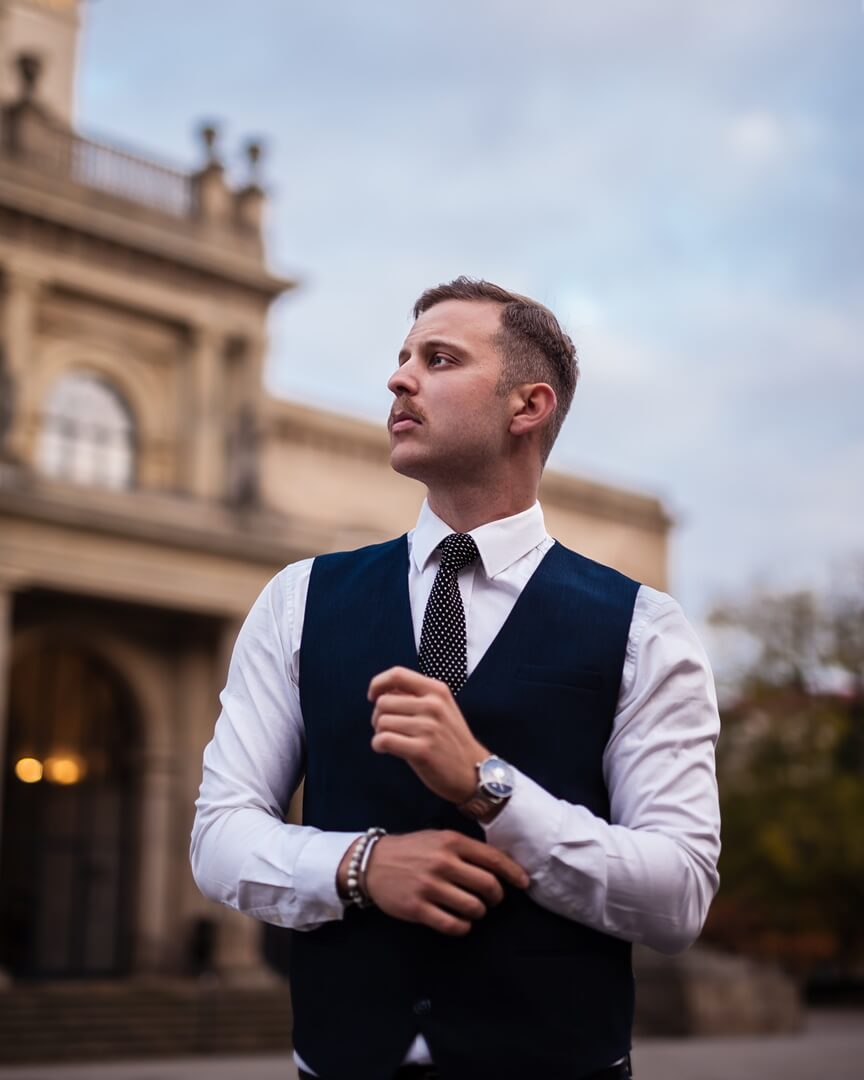 ---
Dieser Blogpost ist in Zusammenarbeit mit L'Oréal Paris Men Expert entstanden.