Der Herbstbeginn war am 23.09.2018 wodurch unser traumhafter Sommer dieses Jahr endet. Mit diesem Herbst Business Outfit bist Du für die Jahreszeit richtig gekleidet.
---
Fall has started on September 23rd and with that our fantastic summer for this year ends. With this  autumn business style you are dressed right for the season.


Herbst Business Outfit
Kaum hatte ich mich bei meinem letzten Post vom Sommer verabschiedet (mehr dazu hier: Back to Work | OOTD), hat er uns allen doch eine schöne Freude gemacht und die Temperaturen nochmal richtig nach oben angekurbelt. Doch so langsam lässt sich der Herbst sich bemerken, denn die ersten von den Bäumen gefallenen Blätter liegen schon auf der Straße und auf Instagram sieht man schon teils viele Outfits für den Herbst. Daher auch ein Business Outfit Vorschlag für den Herbst von mir für Dich:
Eigentlich eine klassische Kombination: Dunkelblauer Anzug (IKKS) mit braun-tönen kombiniert. Seien es braune Derbys (Schuhe von Zara), ein brauner Gürtel (MONTI) oder eine hellbraune Anzugsweste (D's Damat). Die braun-töne verbinde ich mit der Farbe des Laubes
Meine Accessoires sind: eine dunkelblaue Paisley Krawatte und ein Einstecktuch von OTAA, eine Sonnenbrille von Porsche Design und eine minimalistische Uhr von MVMT (dazu habe ich für dich unten einen Rabatt code).
Für dich habe ich auch schon passende Kleidungsstücke herausgesucht, die du sehr einfach online shoppen kannst:
---
Autumn Business Outfit
After I said goodbye to summer on my latest post (more about this here: Back to Work | OOTD), it make us happy again with increasing the temperatures. But autumn arrived us now. The first leaves are fallen from the trees and lying on the street. On Instagram you can already see many outfits for autumn. Therefore, I combined for you an autumn business outfit for the fall:
Actually it is a classic combination: dark blue suit (IKKS) combined with brown tones. Be it the brown derbies (Zara shoes), a brown belt (MONTI) and a light brown suit vest (D's Damat).
My accessories are: a dark blue Paisley tie and a pocket square by OTAA, sunglasses by Porsche Design and a minimalistic watch by MVMT (I have a discount code for you below).
I have also already picked out matching items for you, that you can shop online easily:

Was ziehe ich drüber?
Meiner Meinung nach passt im Herbst ein Trenchcoat am besten zu einem Anzug! Dieser sieht stylish aus und ist angenehm und leicht zu tragen. Zu einem dunkelblauen Anzug lässt sich ein Trenchcoat in der Farbe Beige am schönsten kombinieren. Für dich habe ich unten auch schon tolle Trenchcoats herausgesucht, wo gleich online nachshoppen kannst. Mein Trenchcoat ist von IKKS.
INFO: Mein nächster Post auf dem Blog handelt um verschiedene Styles zum Trenchcoat und du hast die Chance ein Teil davon zu sein, dazu sende mir bitte bis spätestens 03.10. dein Trenchcoat-Outfit Foto per e-Mail mit der Überschrift "Trenchcoat" an: mr@emvoyoe.de
Freue mich auf dein Trenchcoat Style!
---
What I wear over it?
In my opinion, a trench coat fits best at fall on a suit! This looks stylish and is comfortable and easy to wear. To a dark blue suit, the most beautiful combination is a beige Trenchcoat. For you, I've already picked out some great Trenchcoats below, where you can shop online easily. My Trenchcoat is by IKKS.
ATTENTION: My next post on the blog is about different styles with the Trenchcoat and you have the chance to be part of it, please send me till October 3rd your Trenchcoat outfit photo with e-Mail and the caption "Trenchcoat" to: mr@emvoyoe.de
Can't wait to see your Trenchcoat style!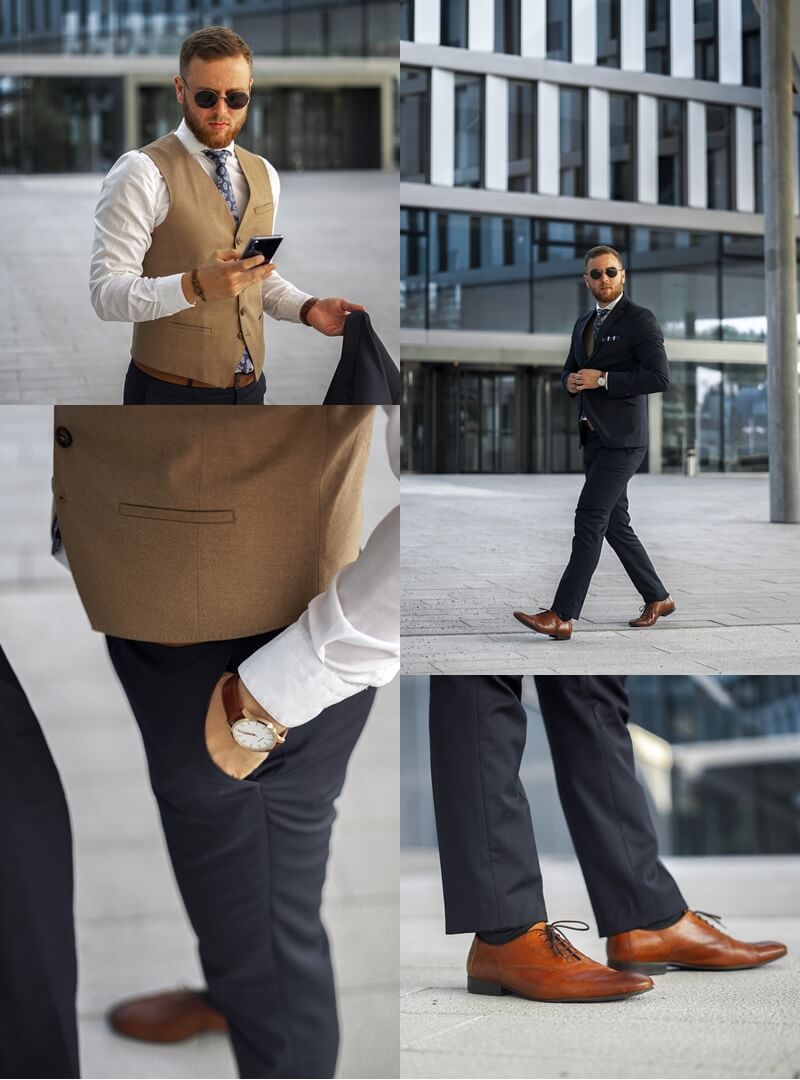 Accessoires
Nicht vergessen, für deine Bestellung bei MVMT bekommst du mit dem Code emvoyoe15 einen 15$ Rabatt. Die Uhr, sowie ähnliche Krawatten bzw. Einstecktücher, habe ich dir unten zum online shoppen verlinkt. Die gleiche Krawatte bzw. das gleiche Einstecktuch bekommst du direkt auf der Seite von OTAA.
---
Don't forget, for your order at MVMT you get a $ 15 discount with the code emvoyoe15. I have added for you the watch, similar ties or pocket squares below to shop online. You get the same tie or the same pocket-square at the online shop of OTAA.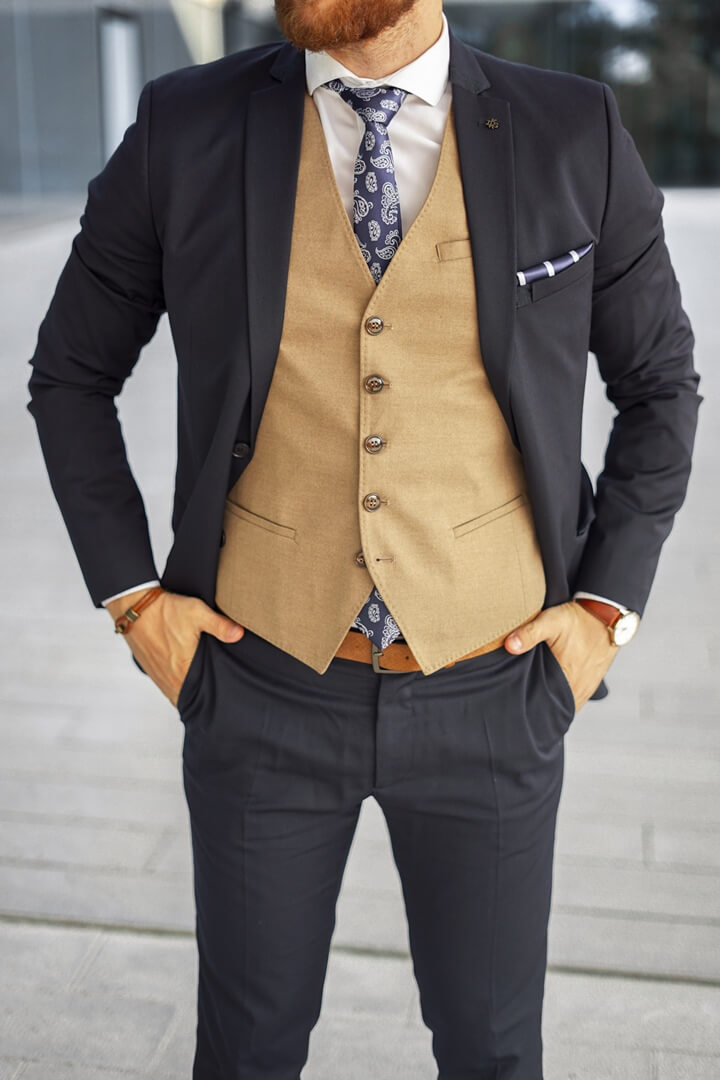 ---
Dieser Blogpost wird als Werbung gekennzeichnet, da Markennennung. Die verlinkten Produkte sind mit Affiliate Links hinterlegt.