Merhaba alle zusammen, mein neues OOTD besteht unter anderem aus den neuen Trend Sneakers von GUCCI. Mehr zum Outfit dazu im Post.
---
Merhaba everyone, my new OOTD includes the new trend sneakers by GUCCI. More about the outfit in the post.
Dieses Casual Outfit ist eine Kombination aus einem weißen Hemd mit einer schwarzen Hose. Dazu habe ich das Outfit mit den Ace Sneakern und einem Gürtel mit einer goldenen Schnalle von GUCCI das gewisse extra gegeben. Weitere Accessoires sind eine Uhr von MVMT, das Modell Avalon der Revolver Kollektion & die Brille Icon Clear. Armbänder in der Farbe schwarz und rot vervollständigen den Look.
Gerne kannst Du unten im Kommentarfeld sagen, ob Dir das Outfit gefällt oder nicht.
Im Post kannst Du den Look nachkaufen & exklusiv für Dich!
Mit dem Code emvoyoe15 bekommst Du auf deine Bestellung bei MVMT einen Rabatt von 15$.
#JointheMVMT #MVMTambassador
---
This casual outfit is a combination of a white shirt with black trousers. With the Ace sneakers and a belt with a gold buckle of GUCCI the outfit looks more stylish. Other accessories are a watch by MVMT, the model Avalon of the Revolver Collection & the glasses Icon Clear. Bracelets in the colors black and red complete the look.
In the comment section below you can tell me if you like the outfit or not.
You can buy the look now in the post & exclusive for you!
With the code emvoyoe15 you get a $15 discount on your order at MVMT.
#JointheMVMT #MVMTambassador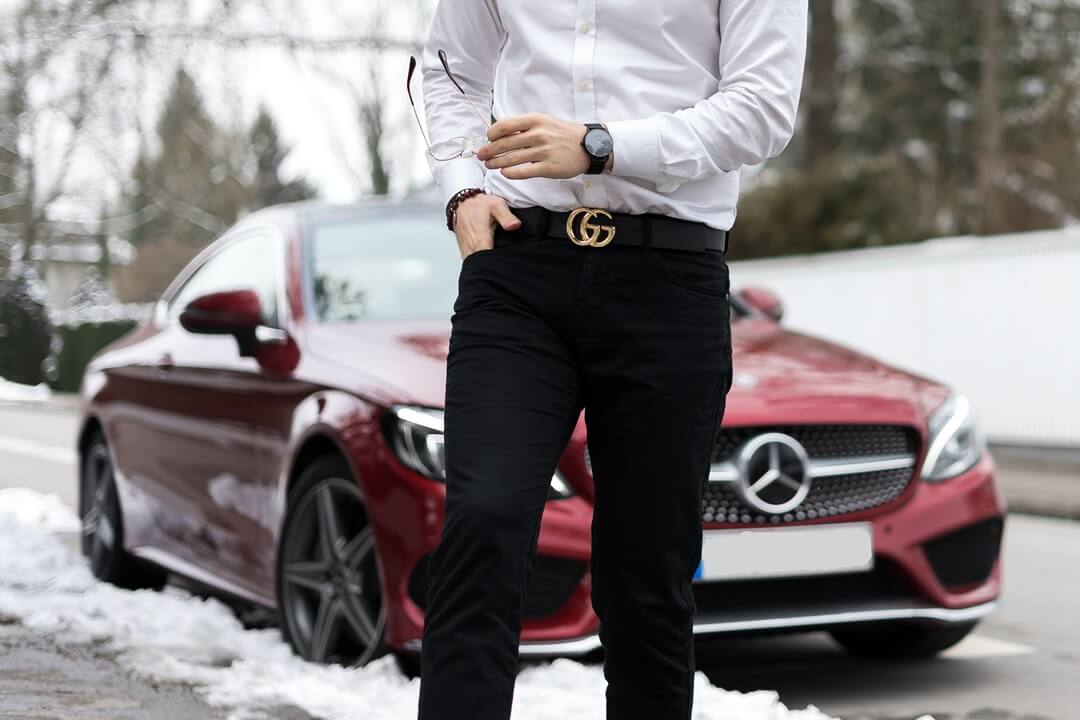 Das Outfit gibt es hier – Ps. Die Sneaker fallen eine Nummer größer aus, daher habe ich 42 statt 43.:
---
You can get the outfit here – ps. order the smaller size for the sneakers, I got UK 8 instead of 8,5 :

---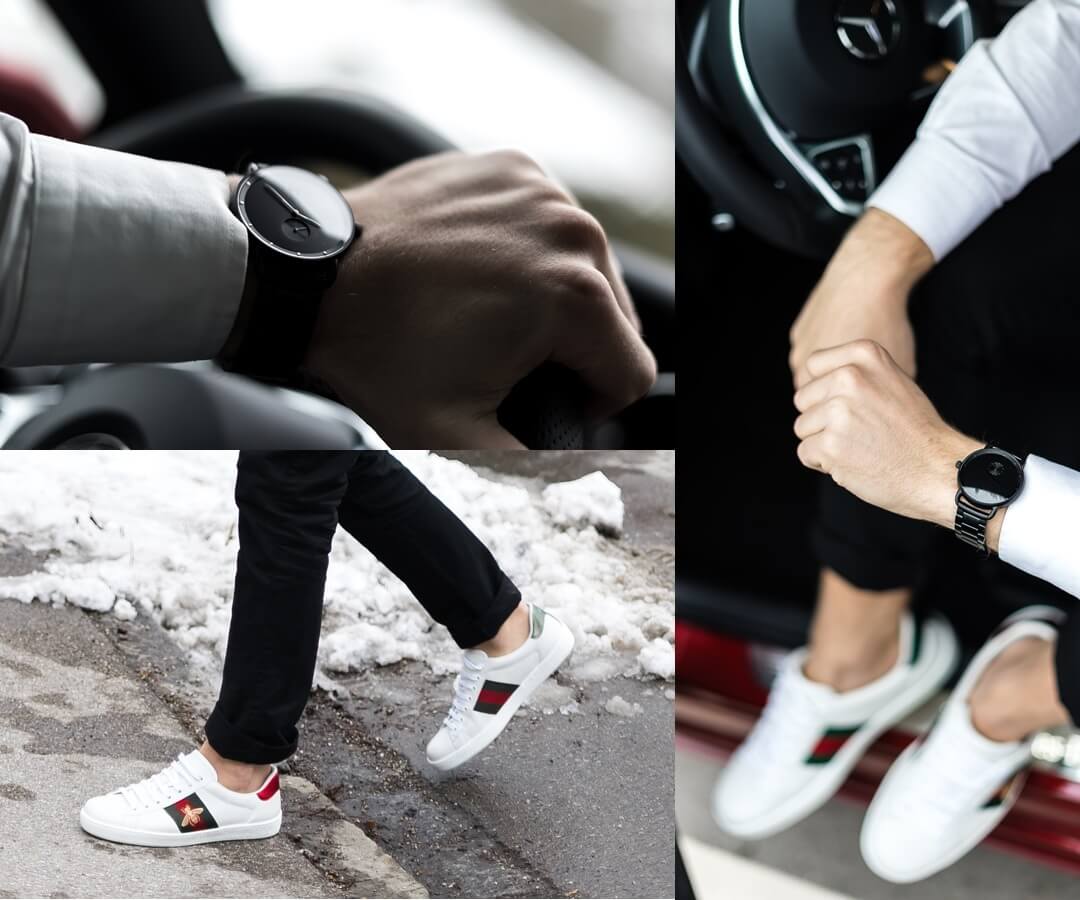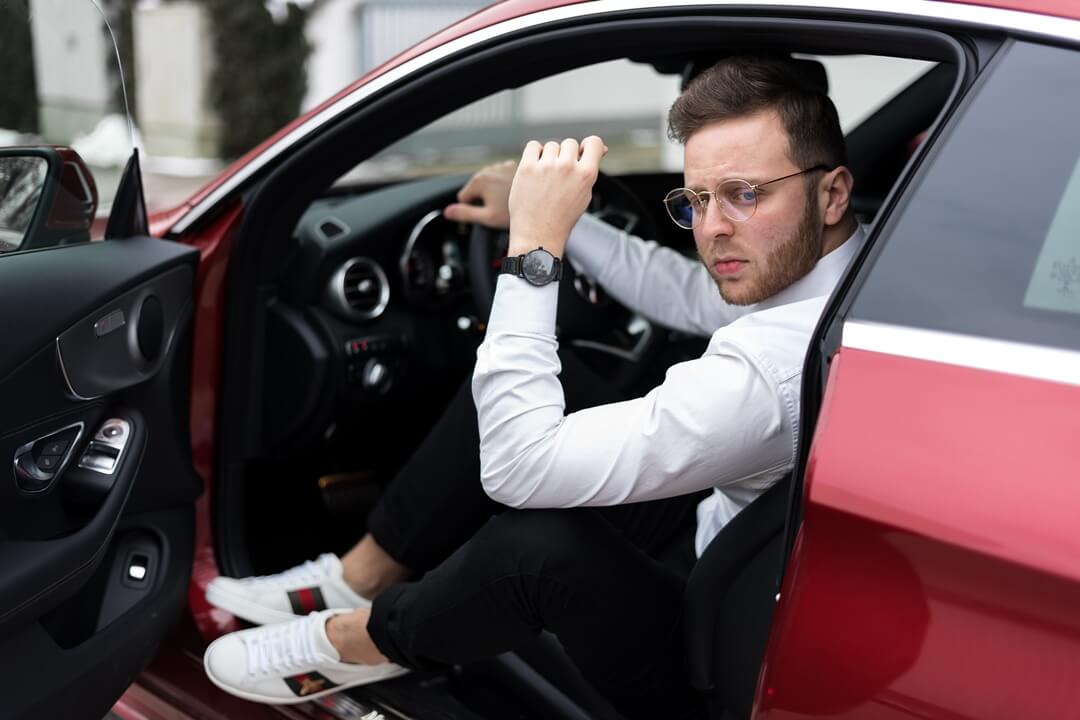 Die Accessoires gibt es hier – nicht vergessen bei MVMT den Rabattcode emvoyoe15 einzulösen:
---
You can get the accessories here – don't forget to use the discount code emvoyoe15 for your at MVMT:

---
Zum Auto:
Einer meiner Lieblingsfahrzeuge von Mercedes-Benz ist definitiv das C-Coupé. Das Fahrzeug ist die Coupé Version der C-Klasse mit nur zwei statt vier Türen. Der C300 hat einen 4-Zylinder Verbrenner Otto-Motor mit 245 PS. Die Beschleunigung von 0 auf 100 erfolgt in sechs Sekunden und hat eine maximal Geschwindigkeit von 250 Km/h.
Was mir besonders beim Design des Fahrzeugs gefällt ist der Diamantgrill. Das sieht richtig edel aus! Das AMG-Styling Paket verleiht dem Coupé nochmal das gewisse Etwas und ist definitiv den Aufpreis wert. Das Bordeaux sieht einfach sehr geil aus – ist natürlich an dieser Stelle Geschmackssache. Sei es während der Fahrt oder am Parken, das Auto ist definitiv ein Eye-Catcher und zieht einfach viele Blicke auf sich.
---
About the car:
One of my favorite Mercedes-Benz cars is definitely the C-Coupé. The vehicle is the coupe version of the C-class with only two doors instead of four. A 4-cylinder engine with 245 hp is the heart of the C300. Six seconds are needed from 0 to 100 and the maximum speed is 250 km/h.
What I really like about the design is the front with diamonds. That looks noble! The AMG styling package gives the coupe more sportive feeling and the extra fee is definitely worth. I like the color – bordeaux. It is definitely an eye-catcher, doesn't matter while driving or parking it.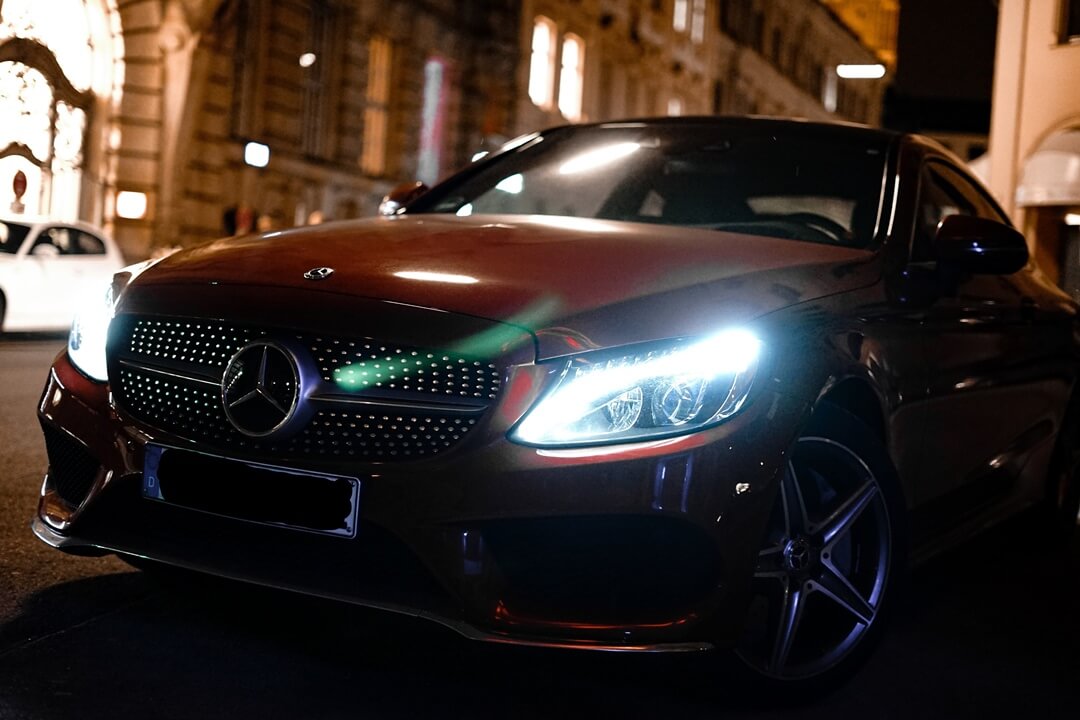 Wie kombiniere ich eine schwarze Jeansjacke? Klick hier | OOTD
---
How to combine a black jeans jacket? Click here | OOTD 
---
Dieser Post wurde NICHT von Mercedes-Benz unterstützt. Es besteht lediglich eine Zusammenarbeit mit MVMT.