Während meiner USA-Westküsten Reise war ich zu Besuch bei MVMT in Los Angeles und habe das Team und die Marke besser kennengelernt.
---
During my USA West Coast trip I visited MVMT in Los Angeles and met the team in person and get know the brand better..
[Anzeige]
https://instagram.com/p/wlVxOLJJ4G/
Am 11. November 2014 bestellte ich mir damals meine Uhr von der neuen Uhrenmarke MVMT (Abkürzung von Movement, übersetzt Bewegung) , die es seit 2013 gibt. Zu der Zeit gab es die Classic Kollektion mit der MVMT in das Uhrengeschäft einstieg. Wie einige von euch wissen, besteht meine Lieblingsfarben Kombination aus Schwarz, Rot und Weiß. So war es wie Liebe auf den ersten Blick als ich die schwarze Uhr mit dem roten Sekundenzeiger gefunden habe.
---
On 11 November 2014, I ordered a watch from the new watch brand MVMT (shortened form of movement), which founded 2013. MVMT started with the classic collection, the one I ordered. As some of you know, my favorite colors combination is black, red and white. So it was like love at first sight when I discovered the black watch with the red colored second hand. 
https://www.instagram.com/p/BZDeZ6ElrwT/?taken-by=emvoyoe
Seit Januar 2016 habe ich das Glück ein Markenbotschafter von MVMT zu sein und versuche immer wieder inspirierende Fotos mit euch zu teilen! Wie Ihr wisst, bekommt Ihr mit dem Code "EMVOYOE15" 15$ Rabatt für eure Bestellung auf mvmt.com
Das Uhrensortiment wurde seit dem um einiges erweitert, wie zum Beispiel Uhren für Frauen mit vier verschiedenen Modelle und fünf Modellen für Männer, in der wir uns bald auf die sechste Kollektion freuen dürfen – ps. ich finde sie hammer! 🙂
Außerdem bietet MVMT auch sehr stylische Sonnenbrillen für Männer und Frauen an.
---
Since January 2016, I'm happy to be a brand Ambassador for MVMT and try to take inspiring photos to share with you! As far as you know you get $15 discount with the code "EMVOYOE15" for your order on mvmt.com
The clock range has grown since the start a lot, like for example watches for women with four different models and five models for men, where soon the sixth collection will be released – ps. they are awesome! 🙂
In addition, MVMT offers also very stylish sunglasses for men and women.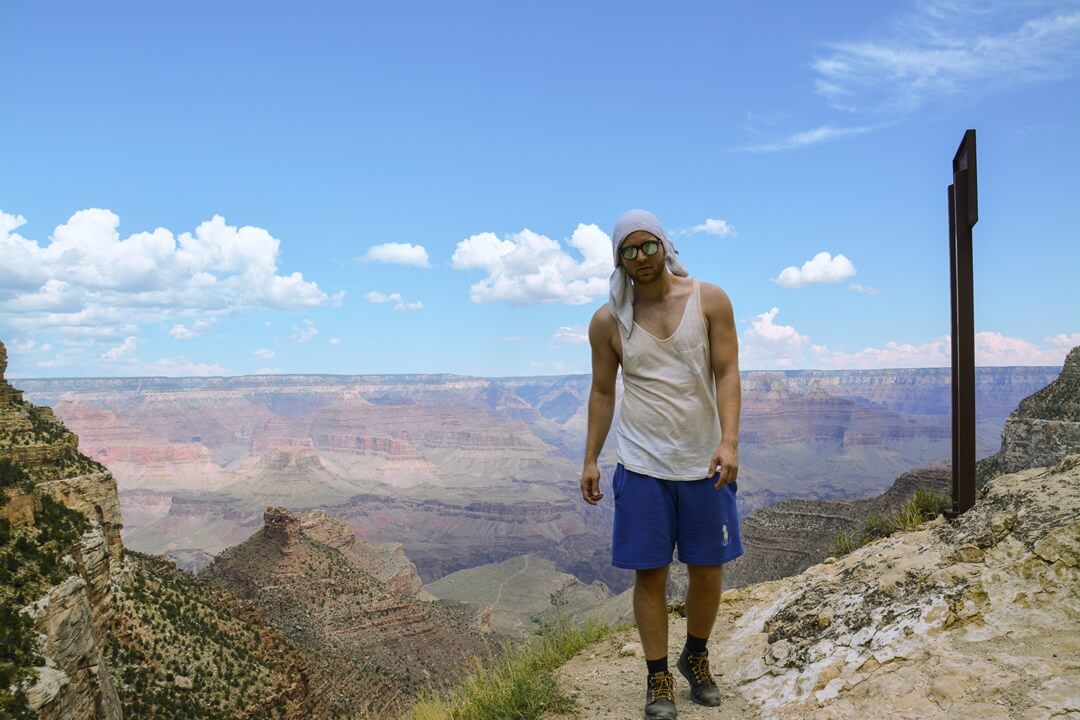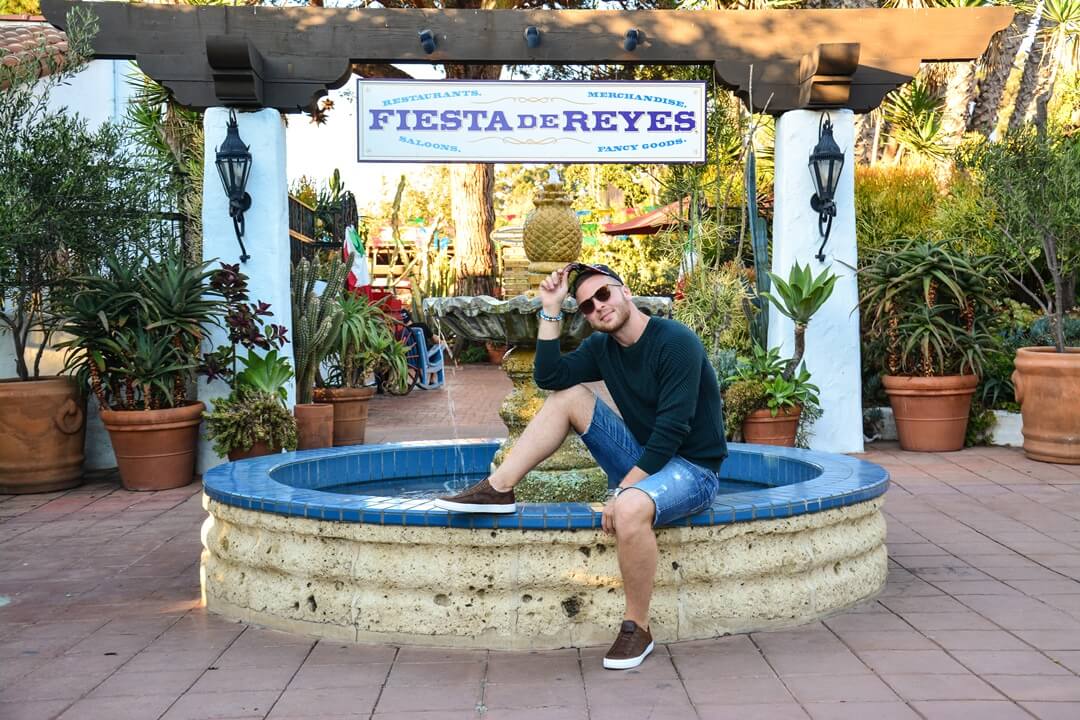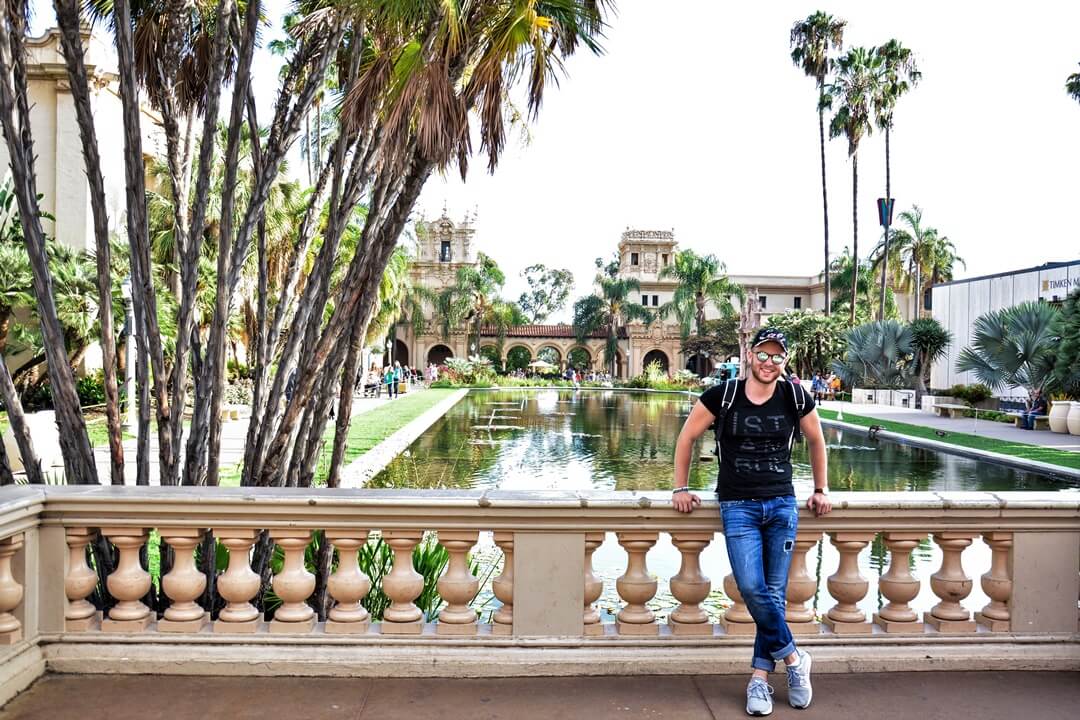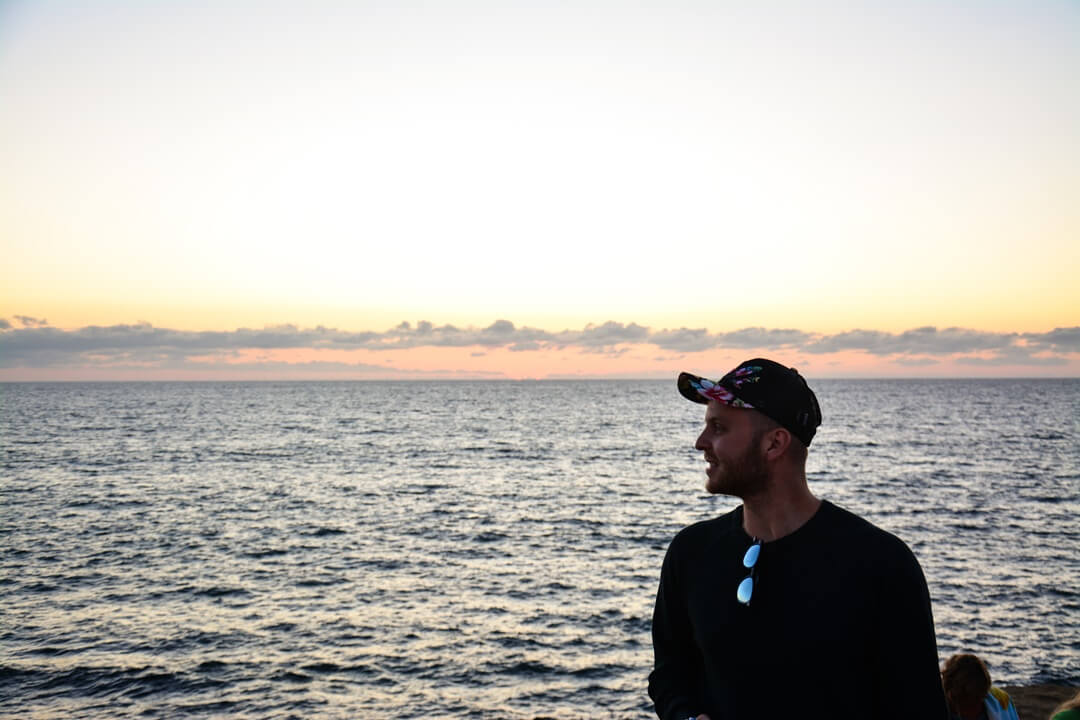 Während meiner USA Reise habe ich das MVMT Team persönlich kennenlernen dürfen. Ich fand es echt interessant, meine Kontaktperson mit der ich seit fast zwei Jahren per e-Mail schreibe, persönlich kennenzulernen. Das MVMT Team ist erst vor kurzem in ein neues Büro umgezogen welche ziemlich cool eingerichtet war. Die meisten im Team sind in meinem Alter und daher herrscht auch eine sehr lockeres Arbeitsklima. Wer Lust hat, kann im Office eine Runde Mini-Golf, Basketball oder Tischtennis spielen.
Ein Showroom mit den Produkten ist natürlich das Herz des Headquarters. Die bisherigen Uhrenkollektionen und Sonnenbrillen sind darin zu finden. Auch wie bereits oben erwähnt hatte ich die Möglichkeit die neue Kollektion für Herren zu sehen. Freue mich auf die, denn ich finde sie wirklich sehr gelungen!
---
During my USA trip I've met the MVMT team personally. It is really interesting, to meet my contact person with which I write for almost two years by e-Mail, in person. The MVMT team has moved recently to a new Office which is pretty cool. Most of the team are in my age and therefore there is also a very relaxed working atmosphere. Those who wish can play mini golf, basketball or table tennis in the Office.
A showroom with the products is, of course, the heart of the headquarter. In that you can find the existing watch collections and sunglasses. Also, as mentioned above, I had the opportunity to see the new collection for men. Am looking forward to the release, because I think they are really well done!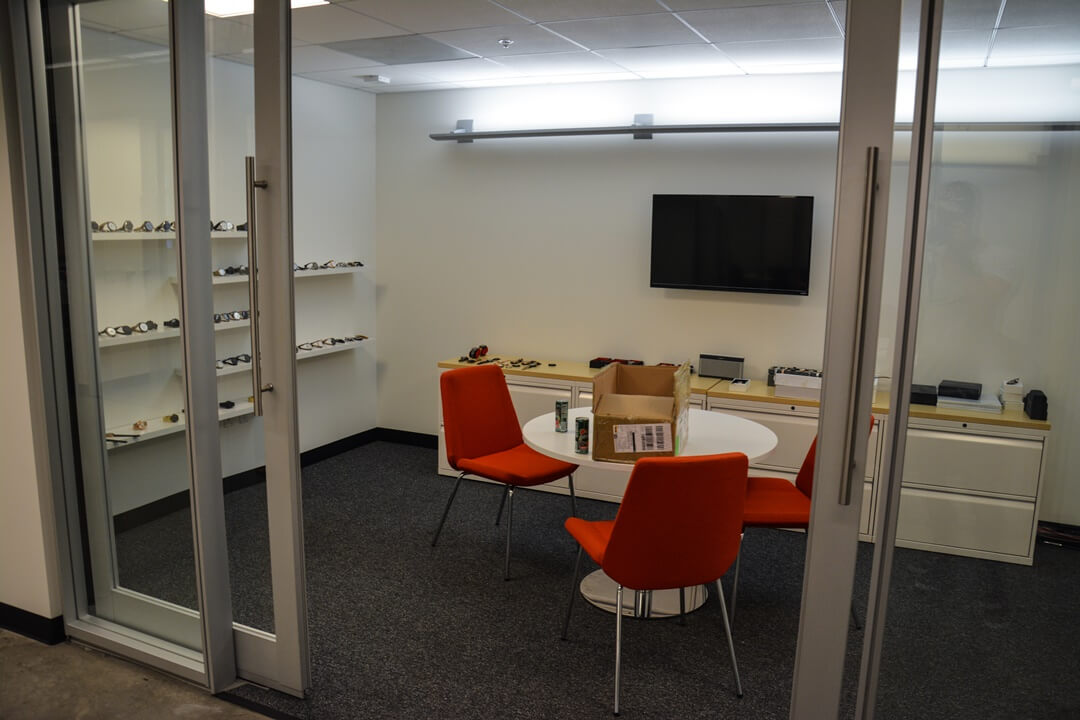 Showroom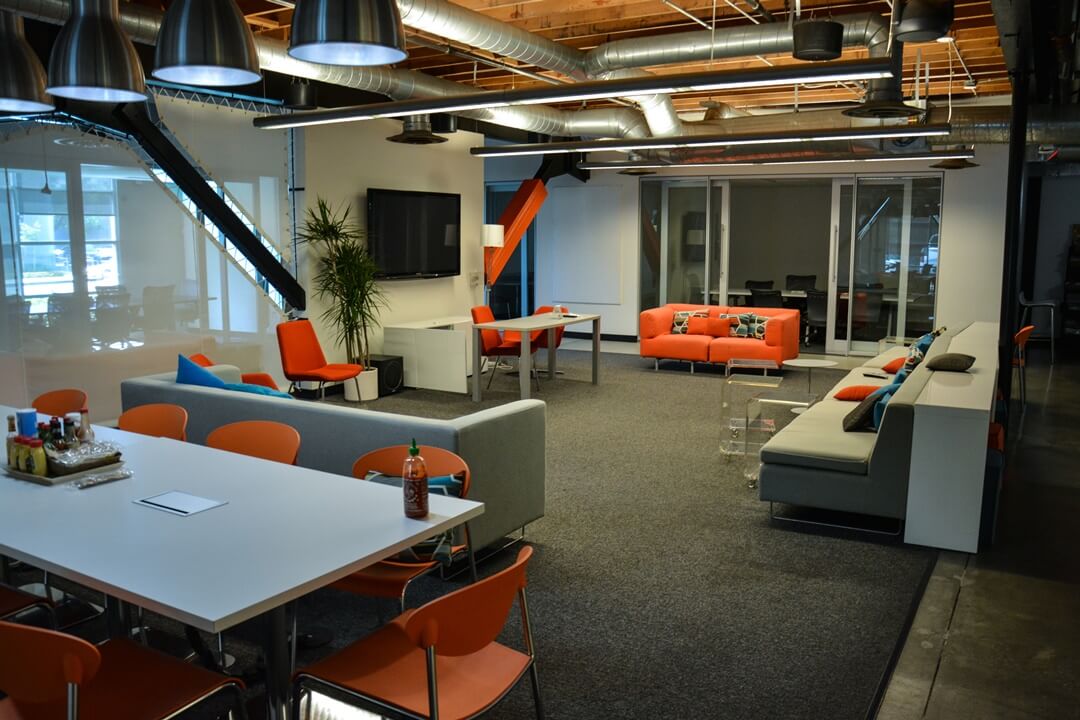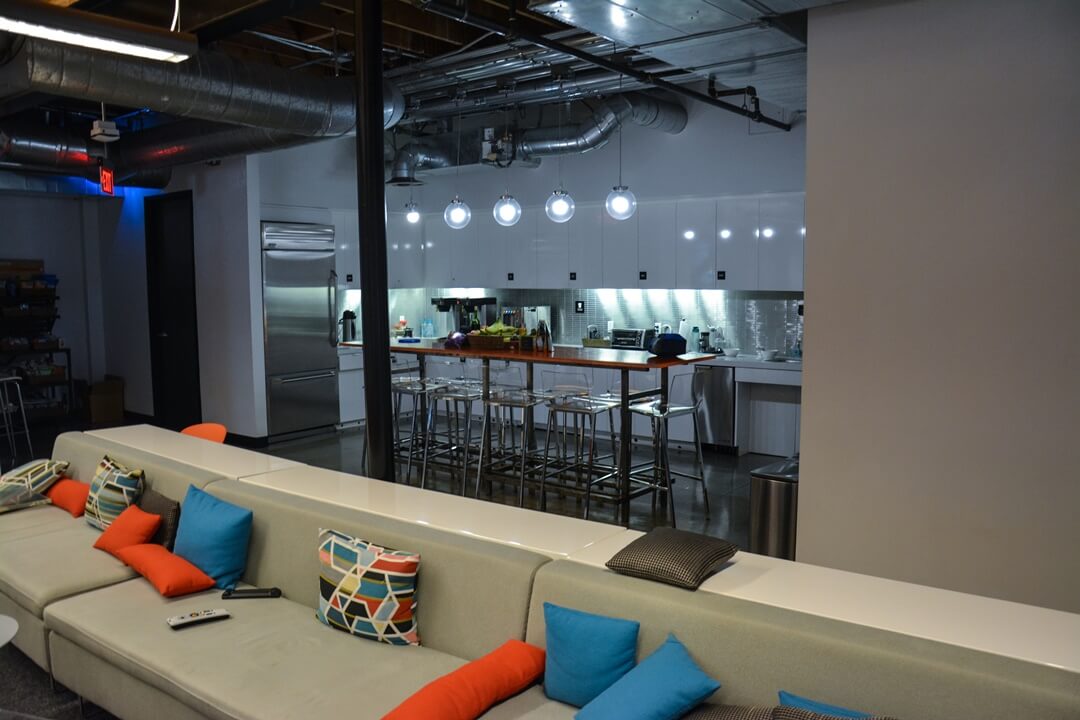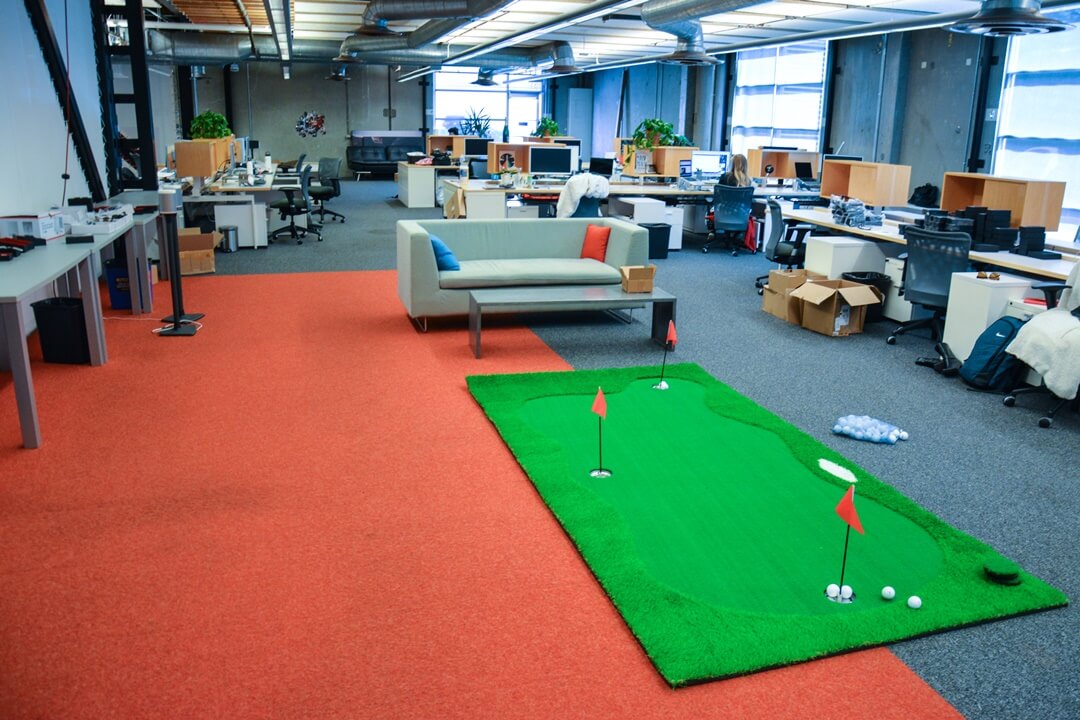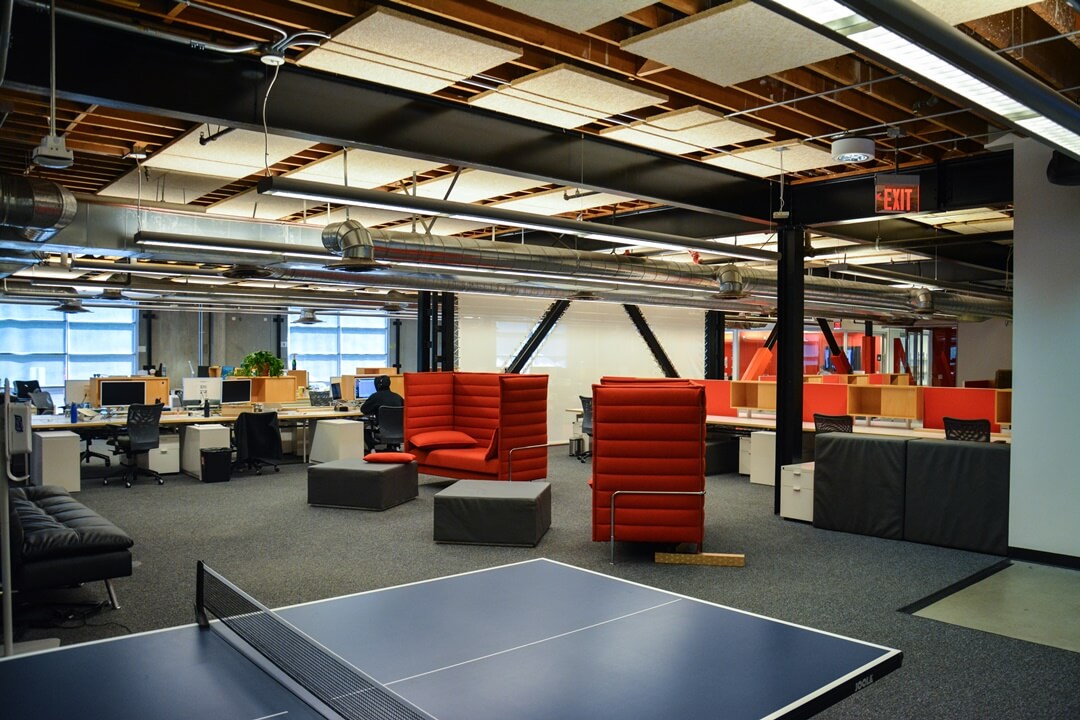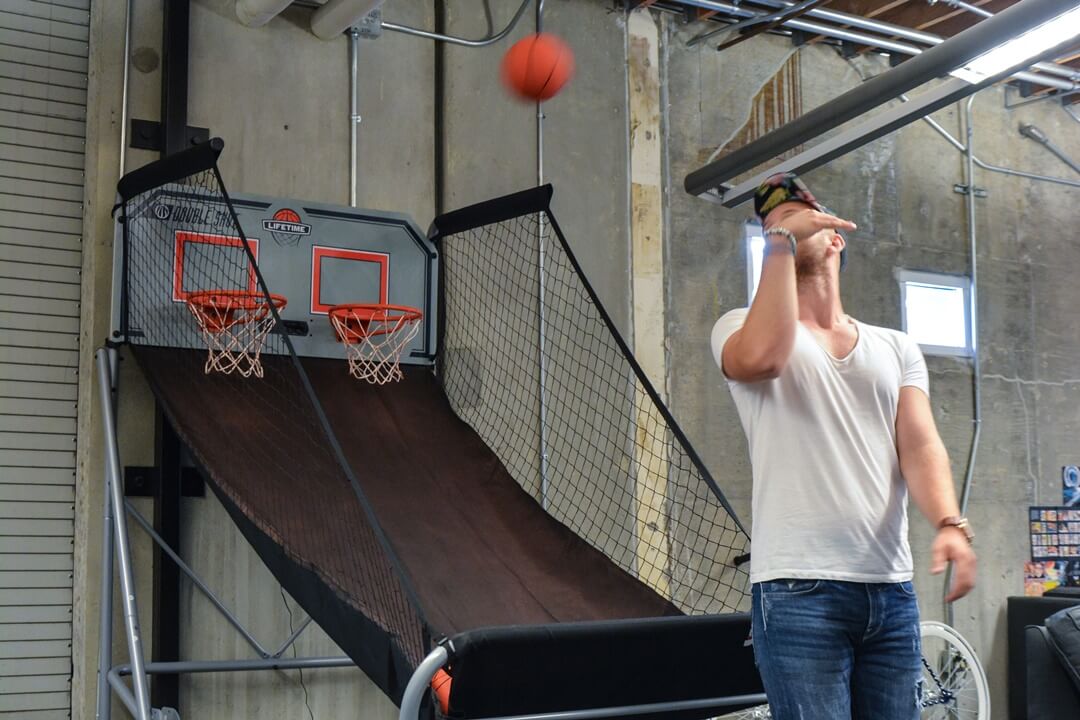 ---
Dieser Blogpost ist in Zusammenarbeit mit MVMT entstanden