Der Tag fängt an und wieder stellt sich die bekannte Frage – "Was zieh ich heute an?". Mein Outfit Vorschlag: Blauer Business Style mit Schmuck von Thomas Sabo.
---
The day begins and the daily question – "What should I wear today?". My Outfit suggestion: blue business style with jewellery by Thomas Sabo.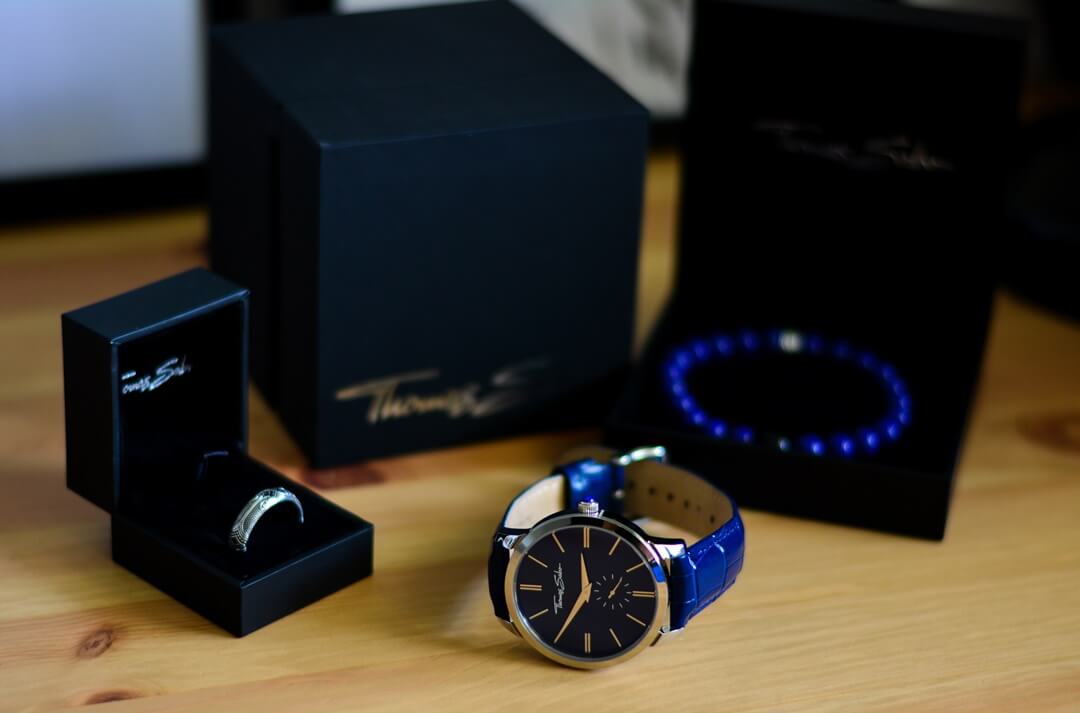 Der Anzug ist in der Farbe Dark Navy mit einem weißen Hemd kombiniert. Dazu dunkelblaue Lackschuhe mit schwarzen Details. Eine Krawatte mit meinem Lieblingsmuster – Paisley, welches farblich zu den Schuhen und dem Outfit passt. Das Einstecktuch hat den gleichen Hellblauton wie beim Paisley Muster. Doch was gehört zu einem guten Business Look noch dazu? Genau – eine sehr gute Auswahl an Schmuck.
---
The dark navy suit is combined with a white shirt with dark blue patent leather shoes and black details. A tie with my favorite pattern – Paisley, which colour suits the shoes and the outfit. The pocket square has the same light blue tone like the Paisley. What do you need to have a great business look? Exactly – a very good selection of jewelry.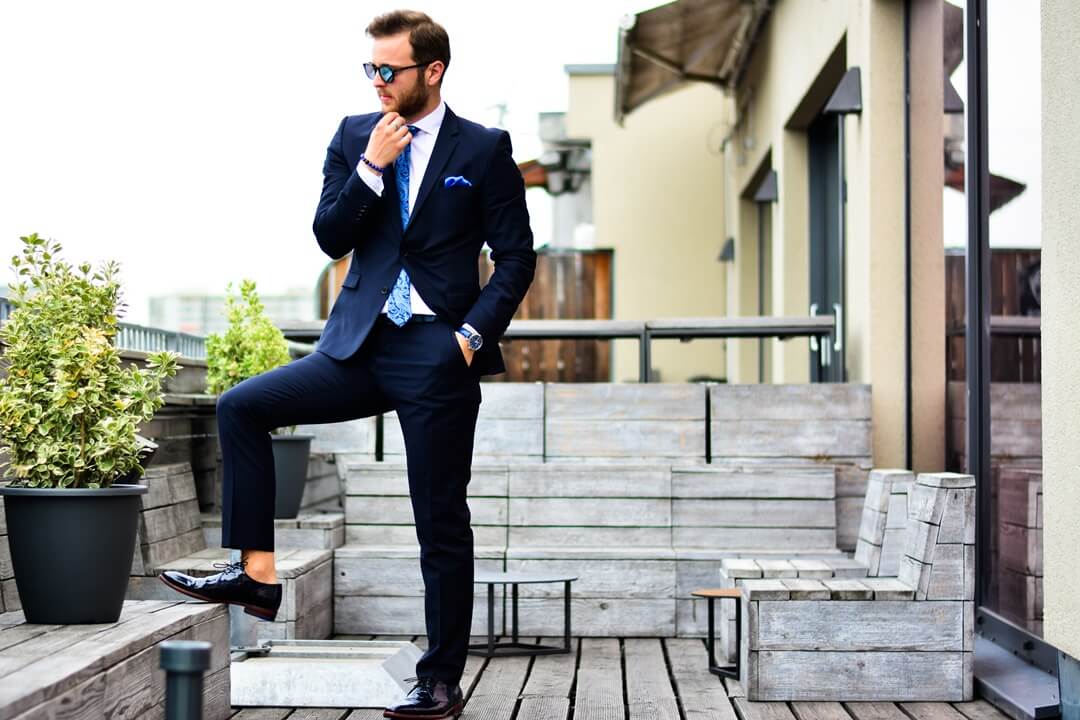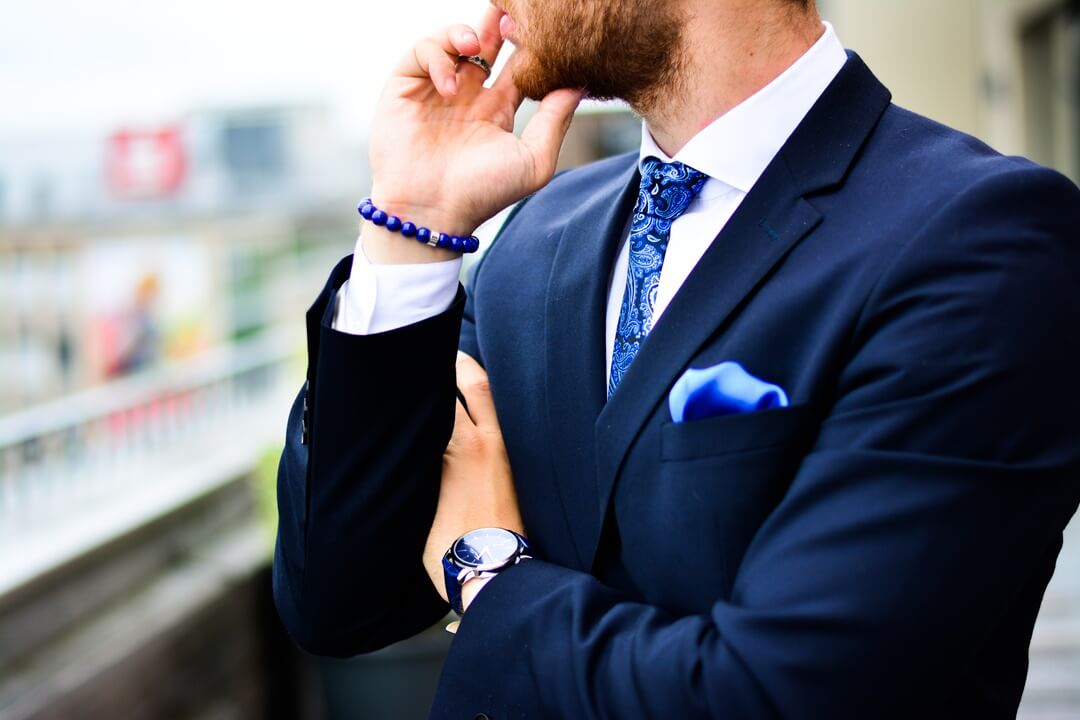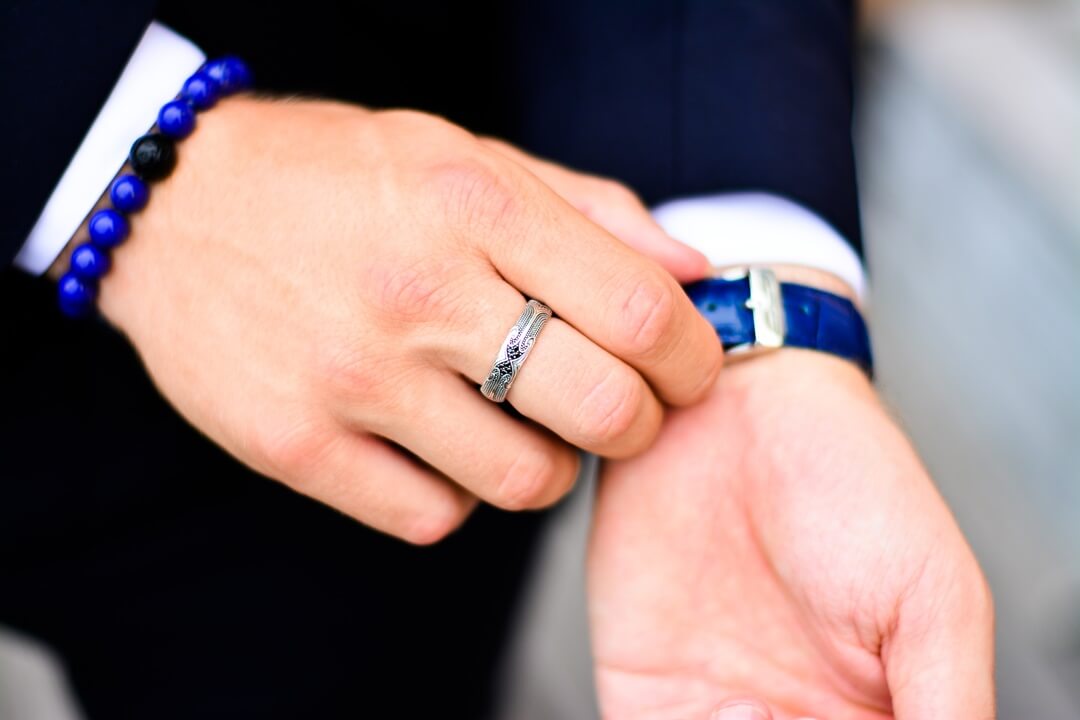 Mein Schmuckset von Thomas Sabo habe ich farblich auch an das Gesamt-Outfit abgestimmt. Blaue Details wie z.B. das sonnengeschliffene Ziffernblatt und Lederarmband mit Krokodilprägung der Uhr *REBEL SPIRIT* oder das Armband *ROYAL BLAU*. Durch die kraftvollen Talismane mit dem schwarzen Obsidian in Kombination mit den geschwärzten Sterling Silber des Ringes *MAORI* wird der Auftritt noch maskuliner. Wusstet Ihr, dass die Männlichkeit durch das Tragen des Ringes am Mittelfinger symbolisiert wird? Wenn man als Rechtshänder den Ring an der rechten Hand trägt wird es ein Eye-Catcher.
---
I set my jewelries by Thomas Sabo to the overall outfit color. The watch *REBEL SPIRIT* has blue details such as the sun-polished dial and leather strap with crocodile embossing or the bracelet *ROYAL BLAU*. It gets more masculine through the powerful talismans with the black Obsidian in combination with the blackened Sterling Silver of the ring *MAORI*. Did you knew that masculinity is symbolized by the wearing the ring on the middle finger? It is an eye-catcher if you wear the ring on the right hand as right-handed.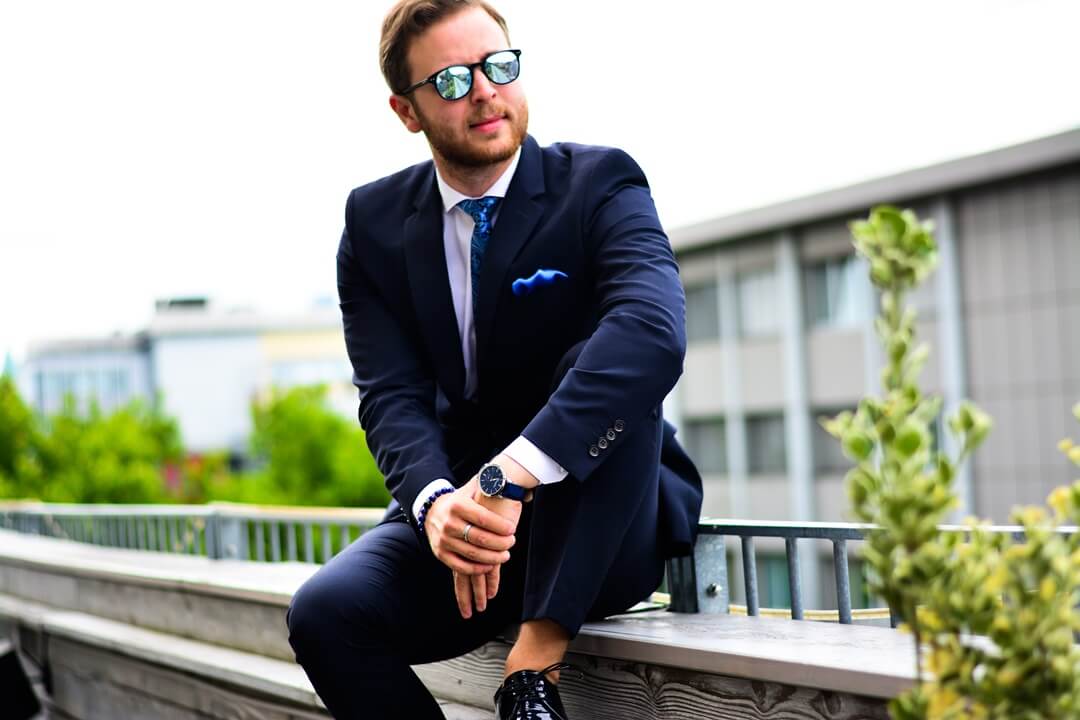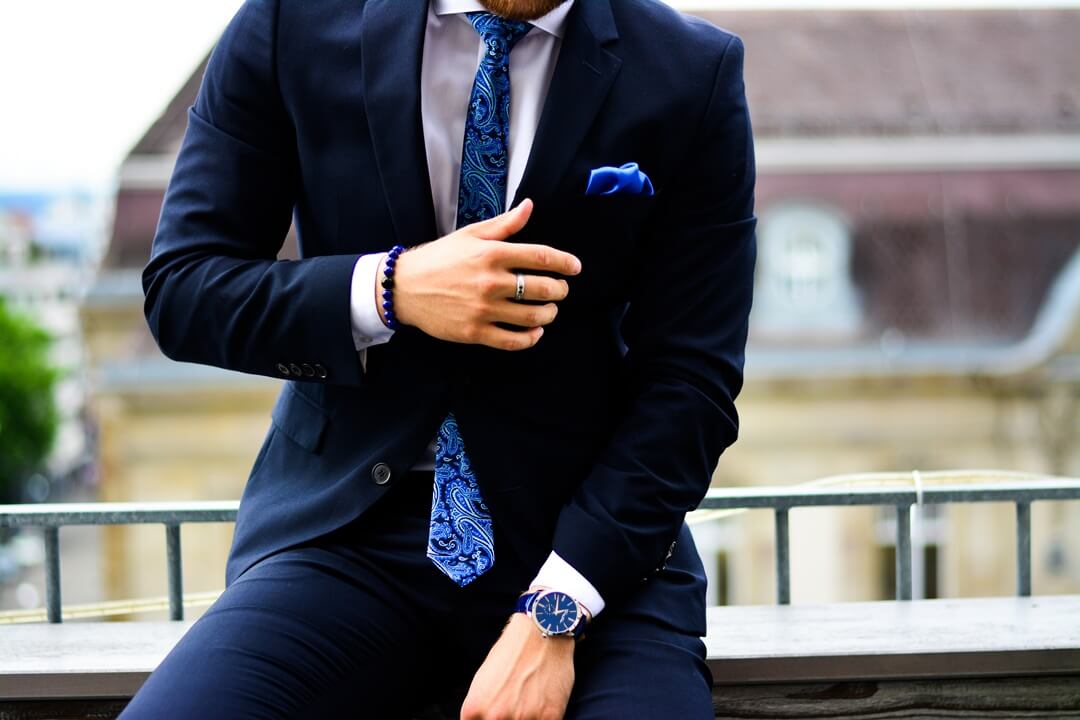 Thomas Sabo ist eines der international führenden Unternehmen im Bereich Schmuck oder Uhren. Viele von Euch kennen die Marke schon, auch Reaktionen wie "ICH LIIIIIIIIIIIIIIIEBE THOMAS SABO" oder "WOW!" auf meine Story gab es. Gegründet hat es der gleichnamige Thomas Sabo 1984 und ist bekannt für seine hohe Qualität. Wie auch auf meinem Ring versehen, ist Thomas Sabo weltweit begehrt für den Schmuck aus der Sterling Silber Kollektion.
Weitere Produkte von Thomas Sabo findet Ihr auf der Homepage.
---
Thomas Sabo is one of the leading international companies of jewellery or watches. Many of you know the brand already, responses like "I LOOOOOOOOOOOVVVEE THOMAS SABO" or "WOW!" on my story. Founded by Thomas Sabo in 1984, the brand is known for its high quality. Thomas Sabo is also specialist for the jewelry made of sterling silver.
You can find more products from Thomas Sabo on the homepage.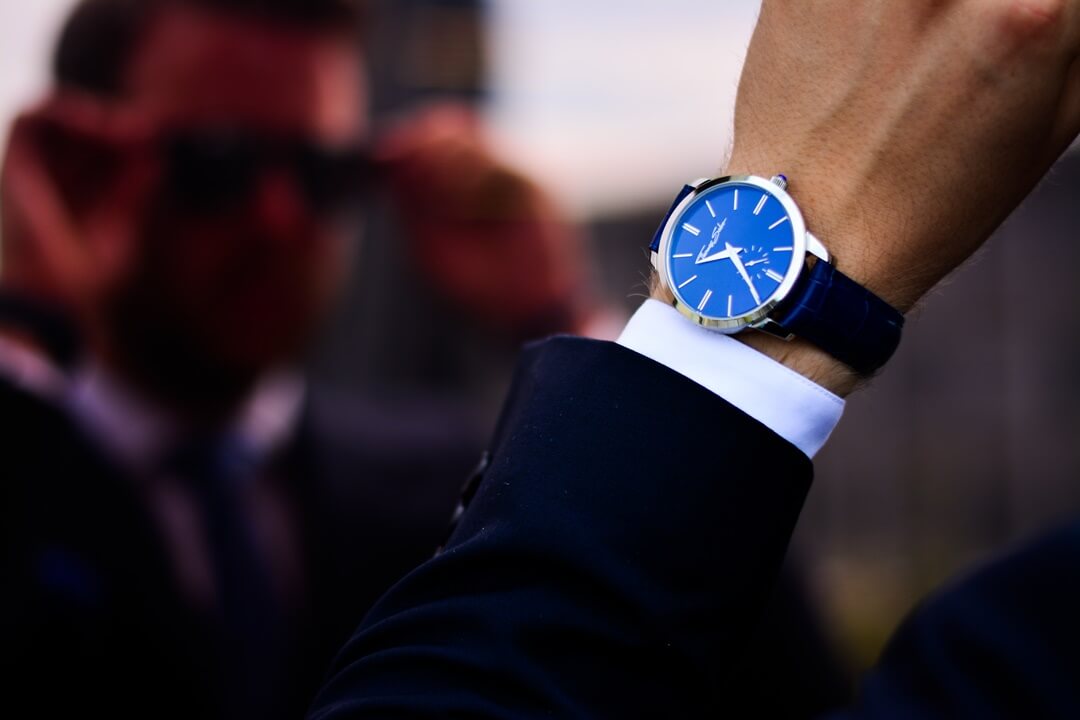 ---
Dieser Blogpost ist in Zusammenarbeit mit Thomas Sabo entstanden.